Our Story
Let yourself go. You're bound to bloom!
With the inception of Bloom's own successful workshops in 2009, from the get-go we have been hard at work for our members curating the best online workshops our talented industry leaders have to offer.  Designed to supplement the growth of photographers at any stage, over the years our varied workshop collaborations have continued to propel thousands of our members forward, closer and closer to their personal and professional creative goals.
As a direct compliment, in 2010 our Bloom Workshop was followed by our wildly successful 24/7 online forum, filling a needed niche within the industry providing a safe, comfortable environment for the modern photographer.  With comprehensive tools to facilitate meaningful and true progression, our team has curated a simple platform for connect and kinship.  Filled with a plethora of tutorials to encourage advancement, customized business tips and marketing techniques, and a stream of constant inspiration and projects, our platform encourages each other to shoot from the heart and remain true to each and every one of our own very unique visions.
With the multitude of bonds developed from within our in depth online workshops and through our social forum, our annually held in-person workshop retreats (SEE) were created to celebrate the unity and support of the community built in The Bloom Forum.  These special segments stemmed from the necessity to set aside our phones, walk away from our desks and talk shop with one another, connecting and collaborating in one place-face to face.
Today, our multifaceted community continues to grow-becoming bigger and better with each unique member we gain.  Because of this, we have and always will be driven by the needs and desires of our talented, dedicated community.  Here at Bloom, there are no exclusions and we will always have room at the table for one more creative mind ready to ignite their passion.
Be part of something special
Meet the tribe
The Bloom team
Bloom remains unique because of the immensely talented and fiercely dedicated leadership at the helm. Our team is comprised of photographers from near and far that specialize in every genre of photography you can image. We've been at this awhile and know the work it takes.
brenda ACUNCIUS
Bloom
founder

&

owner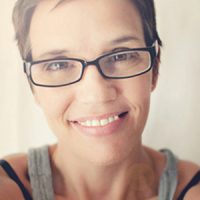 Hi there!  It's so wonderful to meet you!  I'm the founder and owner of The Bloom Forum & Everything Bloom.
I live in the Dallas/Ft. Worth area with my husband and three little ones (yes, I count my pup as a child too). My passion for photography began when my late father introduced me to a Pentax camera when I was about 12 years old.  Little did I know that he planted that seed that is now my full-time career!  I've been shooting professionally for over 11 years and I shoot with a Canon Mark ii & three prime lenses.  I enjoy shooting in natural light as well as  in studio.
In my free time I love to spend time with my family and travel in our RV.
shannon HARRISON
Bloom's
creative

director

& vendor relations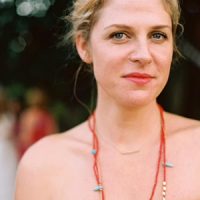 Hello there! I'm Shannon Harrison and I've had my eyes behind a camera since high school back in the 90s, but hey who's counting here? I have been a member of The Bloom Forum from it's very beginning and came aboard as part of the Bloom leadership team in 2011. After running a family and children's photography business and blog for several years, I now exclusively work as an assistant photographer with friends within the wedding industry.  After stints in San Diego and Minneapolis, I now live back where I grew up in Northern California with my husband and three children where we spend our time together biking, hiking and exploring in San Francisco and Lake Tahoe & all the spots in between.
As Everything Bloom's blog editor and vendor contact, I have a sincere appreciation for all things design and grammar. In my typical Type A fashion, I like my days to follow a (rather tight) schedule that always starts with a giant cup of coffee and cream and typically ends with an equally large cup of herbal tea before hitting the sack. When I'm not curating content or blogging, I can be found exploring a new city, baking banana bread in an effort to find the best recipe in the world or having an old fashioned phone call with a friend.
carey PACE
Bloom's
beginnings

coordinator

& contributor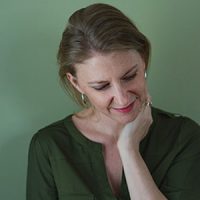 Simply put, I'm a storyteller.  I use the magic of words and light to tell stories. I believe that beauty waits to be uncovered in the mundane. I chase creative motherhood, honesty and authenticity in my writing, and light that illuminates the beauty of our seemingly ordinary moments. I seek to capture the essence of my subjects, showing the reckless abandon of childhood. My images are alive with both motion and detail.
I immersed myself into the craft of photography about eight years ago and never looked back.  I use the Nikon D800 with the Sigma 35mm f1.4 almost all of the time.
breeze FLOYD
Bloom's
coordinator

of

site operations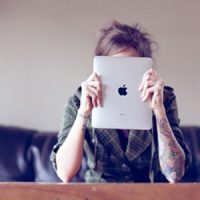 I happily reside in a wonderful little Connecticut town called North Stonington. I am really into volunteering at my children's school as well as for other causes in town. My life pretty much revolves around my children, they are definitely my favorite subjects to photograph.
In general, I typically prefer children's portraiture. My gear consists of a Canon 5D Mark III, the Canon 85L f/1.2, Sigma's 35 Art lens, Canon 135L and various Lensbaby glass. I love all things Apple and edit mostly in Lightroom.
alpana ARAS-KING
Bloom
contributor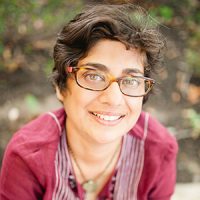 Based in San Francisco, I am an award-winning lifestyle and portrait photographer originally from Mumbai, India. My formal art-school and advertising agency background go hand in hand with my ability to see the big picture. Clients hire me for my authentic storytelling and ability to create unique and engaging content. With my masterful eye, I have the ability to find a story in life's everyday moments.
cara HARRISON
Bloom
contributor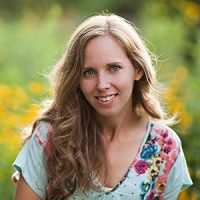 I am a wife and mom to three school-aged children (two boys and a girl.) We live in the beautiful Finger Lakes area of New York, where we spend our days playing in the water and exploring the woods.  When I'm not splashing in waterfalls, I run a custom child and family photography business.  Summer is my jam and my favorite personal project is my yearly 100 Days of Summer.
hope TOLIVER
Bloom
contributor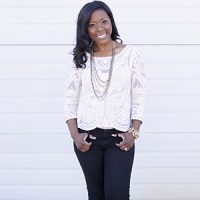 I'm Hope.  A 30 something wife, mom to 3 gorgeous girls, banker and photographer.  I have always loved taking pictures, but became obsessed after having my twin girls.  My business is primarily focused on high school seniors, but I also shoot family mini sessions and a few weddings during my off season.  I currently shoot with a Canon 5d Mark III.
I'm borderline to completely obsessed with water with lemon, good natural light, Pinterest, Lush Cosmetics, all things Apple and anything salted caramel.
missy MAYO
Bloom
contributor
I'm a lifestyle photographer living in Omaha, Nebraska with my husband and three kids. I've loved photography for as long as I can remember, having wanted an artistic outlet for a long time but not truly finding my creative voice until getting into photography. I love shooting kids and families, especially my own. I feel a huge sense of obligation (in a good way, maybe) to document our lives through printed photographs, albums and books. I've spent so much of the last 10 years with a camera in my hands, I desperately want a physical body of work to show for it!
I shoot with a Canon 5D MarkII. I use a Tamron 24-70mm and a Canon 50mm f/1.4. I dabble in film too. I like photographing people in their natural environment and state, especially if their natural environment has interesting light and their natural state is relaxed and happy!
evelyne LOURENCO
Bloom
contributor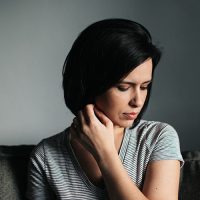 Hey there! I am Evelyne, mother/homeschooler/photographer. In 2007 I was expecting my first daughter at age 19. My mother, being the amazingly supportive mother that she is, bought me my first DSLR camera. I knew absolutely nothing about photography, and wouldn't know for a few years, but something new was being brewed. The first couple of months with my camera was about me clicking that shutter at every opportunity I got. I had thousands and thousands of photos of my now 10 year old but still not much knowledge about photography.
I joined the Art Institute of Philadelphia for photography a few years later. I knew I wanted to improve my photography skills, but I didn't know how. Thinking back I wish I knew about this amazing community of forums and chatrooms back then (Oh, the money I could have saved). I learned so much from many amazing teachers and talented artists at the Art Institute of Philadelphia. I graduated in 2011 with an Associates of Science degree and my camera in hand.
My education didn't stop there, and it hasn't stopped. Everyday I learn more about myself and my passion for photography. I've taken several workshops at the Bloom Forum, learning how to tune my technical and artistic skills. I've loved being part of the Bloom community for the past few years. I've gotten to know many amazing artists, some that have become good friends and clients.
In our day to day, I love capturing our outdoor adventures. We love everything nature and enjoy every season here in the east coast of the US. It's amazing to live in a place where each season is so unique. From the falling of leaves to the fluffy snow, the sunny beach days and the spring blooms, I long to record my two daughters enjoying these little joys of life.
kate BRAGG
Bloom
contributor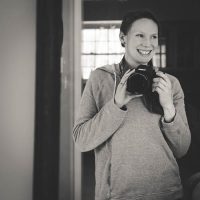 Hey there!  I'm Kate Bragg – photographer, stylist, and dreamer.  I am happiest when I'm either behind the lens, brainstorming ideas for a photo session, or chatting about all things photography.  My passion for the craft grew out of a desire to beautifully capture the baking and DIY projects that I so enjoy and quickly took off from there.  I soon learned that photography itself was my primary creative love, going hand in hand with photo styling, so I immersed myself in learning everything I could, and still do.  I now spend my days creating still life images, geeking out over things like new photography backgrounds and props, and foraging for wildflowers to bring home and style. My biggest creative driving force is the changing seasons and the beauty and abundance (or lack thereof, in the case of our very long winters) of each. 
I currently reside in the Midcoast region of Maine with my husband, our two kids, and our two dogs.  Home is always my favorite place to be, though I do enjoy venturing out for a hike or a day of paddling at one of many nearby lakes.  Breakfast is my favorite meal and while I love to bake, I don't really like to cook.  I would be perfectly happy making scones for breakfast and ordering pizza for dinner every night.  I like to unwind by watching my favorite guilty pleasure – reality TV shows like Food Network Star, So You Think You Can Dance, and FaceOff. 
tricia BOVEY
Bloom
contributor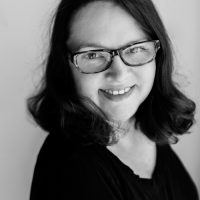 Hello everyone, I'm Tricia! I've always favored the creative things in life, and six years ago I turned my photography curiosity in to a full blown passion! Shortly after buying my first DSLR, I stumbled upon The Bloom Forum and I have loved every minute of my time here. I have my degree in music education, work in publishing, and on weekends you can find me and my husband out at our favorite wildlife refuges from sunrise to sunset, photographing the beautiful east coast landscapes around us and the wildlife we love. The down times I'm not off on an adventure with my camera, you can find me at home binge watching a Netflix series, sketching with my husband, and relaxing with our two fur beasts (kitties), Velcro and Zipper.
Say hello to our amazing workshop teachers
Bloom remains unique because of the immensely talented and fiercely dedicated leadership at the helm. Our team is comprised of photographers from near and far that specialize in every genre of photography you can image. We've been at this awhile and know the work it takes.