// A Flourish Fellowship Course //
The

ARTIST WITHIN


with

Sara

Garcia
A journey into self portraiture.
As both human beings and artists we tend to be our own harshest critiques.   Creating art that both celebrates our favorite traits and shines a light on our fears and doubts can be extremely liberating and healing.  Self-Portraiture is much more than a "selfie".  Through vulnerability and courage, self-portraits reveal so many pieces of our unique story.
In this new Flourish course, Sara will take you through her approach to self-portraiture and guide you in discovering your voice and tapping into the artist that lies within.
Sara will discuss how she uses light, movement, and body language to make creative self portraits, revealing the beautiful pieces of who we are.  She will teach the techniques she uses to create self-portraits, mastering focus, utilizing both ambient and artificial light, and exploring concepts that help you tell the most personal of stories; the ones we cannot explain with words.
Come behind the scenes on a self-portrait session with Sara, see how she sets up her shots and 'models' in front of the camera.  In editing video that follows, she will share her post-processing workflow.
Whether you are new to self-portraiture or want dig deeper into the art, this course will explore vulnerability and the celebration of you.
The course curriculum:
Lesson 1: FINDING YOUR WHY in Self Portraiture.  What draws you to the art of self portraiture?  What inspires you to get on the other side of the camera?  We will explore and discuss self-portrait concepts and create inspiration boards to ignite our own unique visions and artistic perspectives of self portraiture.
Lesson 2: THE ARTIST'S TOOLS.  We will explore methods and techniques of getting in the frame both with and without your children and loved ones.  There are tools and tricks I will introduce that will make it easier and more intuitive to getting in the frame.  We will explore ways of becoming more expressive and comfortable in front of the camera.  I will guide you in editing your images and creating the final product.
Lesson 3: BEYOND THE PORTRAIT.  Making ourselves accountable is half the battle when we are exploring the art of self-portraiture.  Committing to a self-portrait project can be a wonderful way to continue to practice and be inspired in all of our creative work.  We will discuss how to continue to create for ourselves because we're worth it!
The downloadable material (that's yours to keep):
A PDF including all lessons, discussions and images from the course.
2 videos of Sara shooting self-portraits.
2 editing videos.
A second PDF including a list of gear and resources that Sara uses for self-portraiture.
4 assignments so you can practice your new found skills.
A recorded Q & A video from questions received during the course duration.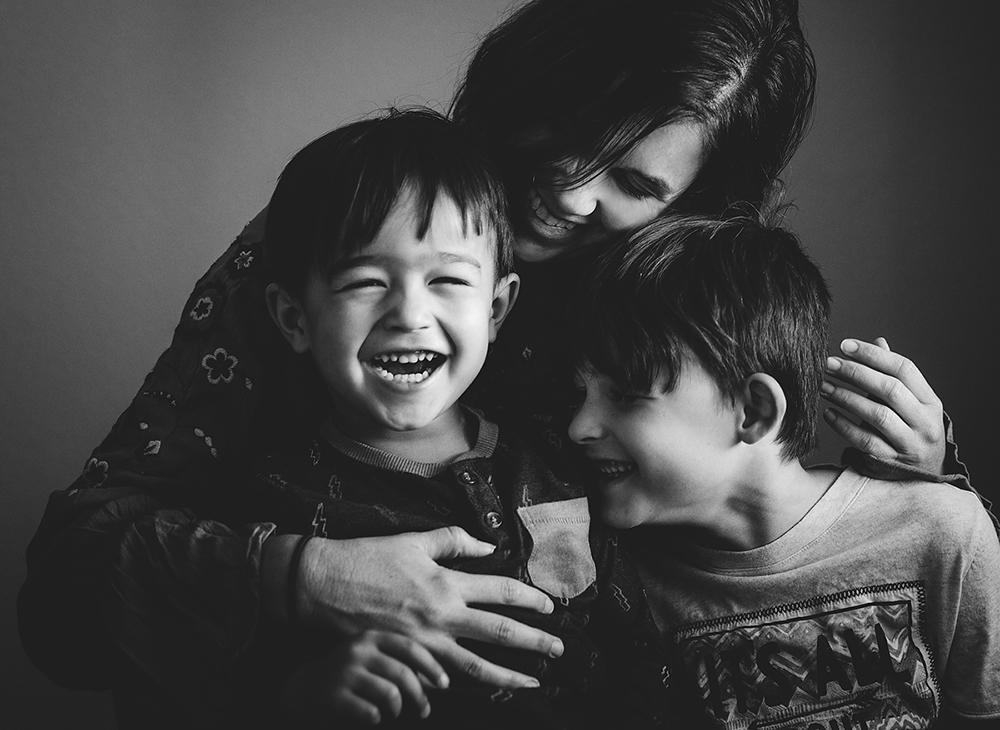 Meet Sara
Feeler – Diet Coke and Podcast Lover – Adventure and Light Seeker I am a mama to two incredible and energetic boys, wife to a patient and extremely supportive man, dreamer and visual storyteller.  I'm extremely passionate about creating photographs that tell a unique story and document authentic emotion.  To me the most beautiful photographs are the ones that capture life unscripted.  I seek to find any kind of interesting light, and uninhibited expression.  I believe there is always something truly magical within us to photograph and unveil.
FAQ about Flourish courses:
Flourish: Rooting for each other and watching each other grow
What is the difference between a Flourish course and a Bloom Workshop?
Flourish courses are self-led courses via downloadable learning materials.  Participants of our Flourish courses have a private section within the forum to connect and interact with other Flourish participants.  They can also submit questions to the Flourish host anytime during the course duration in which the host will answer selected questions from the pool.  A recorded Q & A video will be available after the course ends and will be available for download.  The Flourish course section will be open for two months after the course ends for participants to gather and save information.
Bloom Workshops are instructor lead, interactive classes that last over a 2-4 week duration.  Students have daily interaction with the instructor and active/assignment students receive feedback on their assignments and have the ability to ask the instructor questions.  Unique material is created for each Bloom workshop (PDFs, videos, assignments, lessons, etc) and is shared either daily or weekly depending on the instructor's teaching preferences.  The workshop will be open for two months after the workshop ends for students to gather and save information.  Please note that the teacher will not be available to answer questions after the conclusion of the course.
If you have additional questions about our Flourish courses and Bloom Workshops, please don't hesitate to email us at EVERYTHINGBLOOM@GMAIL.COM or click on the connect link in the menu above.  We're happy to help you find the right fit for you!
Am I required to be online at a certain time of day if I purchase a Flourish course?
Nope!  With 24 hour access to the Flourish forum, our Flourish courses are developed so you can read/study/work at your own pace during the course allotted dates.  So no worries if you reside in another country, we have you covered!
Are Flourish courses available to purchase after they are finished?
Yes! After a Flourish course has ended, it will be listed our Bloom Store for purchase.
What file extensions are the materials created in?
You will need to be able to open and view PDFs, .mov and .mp4 files.
Do I need to be a member of The Bloom Forum to purchase a Flourish course?
You do not need to be a member of The Bloom Forum to purchase a Flourish course.  Once you purchase a Flourish course, you will be granted access to the course section on the forum.  However, you will not have access to the entire Bloom Forum.
How do I access the course information?
When you purchase a course, you will be asked to provide an username and password.  This will be the log in information for the forum where the course will be held.  Once you log in, just click on Flourish Courses in the top menu and you'll be taken to the Flourish section of the forum.  There you will see the list of courses and you will be able to access the course you purchased.
What is your refund policy?
Due to the nature of the Flourish courses, no refunds will be issued since they are digital downloads.  If you have any questions, please feel free to email us at EVERYTHINGBLOOM@GMAIL.COM.