The heart of writing with Sharon McKeeman
Inspiring you to free your voice and equipping you to share your story
Whether you want to see your photos and writing featured in a print or online publication, write a killer "about" page that will draw clients you connect with, or just share your heart on your personal blog, there is a place for you in this course. The Heart of Writing will help you tap into the writer that already lives within and equip you with all the tools you need to grow into a confident, passionate crafter of the written word.
During this workshop, students will set their thoughts free, learn how to structure, organize and craft excellent writing, and put what they have learned into practice, whether that be through writing a first blog post, pursuing being featured in a digital or print publication, or taking the next steps and shooting for the stars.
Sharon writes for publications such as Aglow from Design Aglow, Deeply Rooted Magazine, the Wild + Free community and Drift Journal. She is also currently completing her first book and shares her personal story on her blog. This is your opportunity to join a collective experience guided by an experienced and published writer and delve into the heart of writing. Sharon is passionate about helping others free their voices, hone their craft and powerfully share their stories through the written word. Her writing and teaching experience will equip you with inspiration to set your voice free and tools to craft excellent writing.
Workshop details
The workshop details are stated below. Please read them carefully as each workshop may be different.
Workshop Dates
TBD.
Next scheduled run date: TBD.
Pricing Information
Active seats | $250
Silent seats | $200
Active seats offer the full benefits of the online workshop: students get to participate within the workshop section, ask questions, email Sharon and get critique on their assignments where applicable. Active students will receive the PDF at the conclusion of the class with the information from the workshop.
Silent seats are read-along only. They will be able to view all of the workshop material but cannot ask questions, email Sharon or render critique on their assignments. However, a separate section will be available where silent students can interact with each other and post assignments if they choose. Silent students will also receive the PDF at the conclusion of the class with the information from the workshop.
Registration Details
Prerequisites
In order to participate in this workshop, you must be a member of the Bloom Forum. However, you do not have to be a forum member during the time of registration.
This class is for any anyone that wants to develop their writing at any stage in their journey. No matter what your goals – a magazine feature, web site text, or blogging – this course is valuable for photographers and will equip students with the tools needed to grow into a confident writer and enhance images with the written word.
Supplies needed for class:  A computer, Microsoft Word or Pages, and a journal.
Policies
In order to participate in this workshop, you must be a member of the Bloom Forum.  However, you do not have to be a forum member during the time of registration.
Once you register your PayPal receipt will act as your confirmation to the workshop.
If your Paypal email address is not your daily contact email, please contact Sharon at CONNECT@SHARONMCKEEMAN.COM and let her know. The only email she will have on file is your Paypal one and that will be the one she will use to contact you unless otherwise noted.
No refunds are given once a seat is purchased, however, you can sell your seat on your own.  If you do, please get in touch with the teacher and advise her/him of the seat transfer.
The workshop will be open for two months after the workshop ends for students to gather and save information.  Please note that the teacher will not be available to answer questions during this period.
If you have any questions regarding the content of the workshop, don't hesitate to email the teacher.  For all other questions, please feel free to send us an email at EVERYTHINGBLOOM@GMAIL.COM.
Course syllabus
This is an online interactive workshop where students work at their own pace within the allotted workshop dates. With all Bloom Workshops, students are not required to log in at specific times of the day so no worries if you reside in another country, people from all over the globe participate in our workshops.
Week One
TOPICS THAT WILL BE COVERED:
–UNTAMED THOUGHTS:  The heart of writing released – empowering the voice within
Week Two
TOPICS THAT WILL BE COVERED:
–REFINED CRAFT:  The heart of writing understood – equipping with writing strategies and tools
Week Three
TOPICS THAT WILL BE COVERED:
–SHARED VOICE:  The heart of writing empowered – sharing your work, fine-tuning a first or final project and critique and feedback with Sharon

I was so hesitant to sign up for this course. I had the normal excuses of "I suck at grammar/spelling and writing in general". Plus, the stifling fear of "my writing will be judged, ripped to shreds and I will want to crawl in a hole to never write again". But the main reason I didn't want to take this class was because I just learn better in person. I was worried an online class would reflect the distance between the teacher/student locations and thus the lessons would be detached and shallow.
I have never been so delighted to be so wrong.
Sharon has created a class with depth and intention. She teaches each lesson with heart, passion and is just an amazing facilitator. Each lesson addressed my fears and sweetly invited me to go deeper in my writing journey, not to mention her motherly spirit was just what I needed to brush away the fear of the dreaded "critique". Never before have I felt completely free to offer my words up for gentle correction and edit. Offered gladly and freely because I just knew any notes from Sharon were given from a safe place that truly longed to see my best come forth.
I could not recommend a class more highly and my only wish is that this class was longer!
Michelle

This was a phenomenal class for me. 
I was worried I would feel out of place, I have very little writing experience and I am a TERRIBLE speller and, and, well… I was terrified. I have always wanted to put my thoughts into words but never really felt like I was good enough to do it–and then where to start–it was way too much!
Sharon helped my pull it all together and get my thoughts out on the page. She was informative, encouraging and she is so kind. 
Great class. Take it.
Lexa Bergen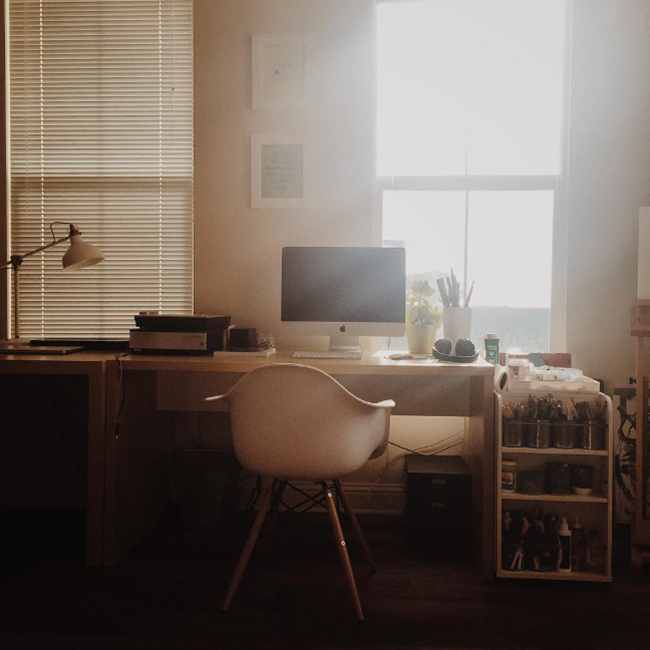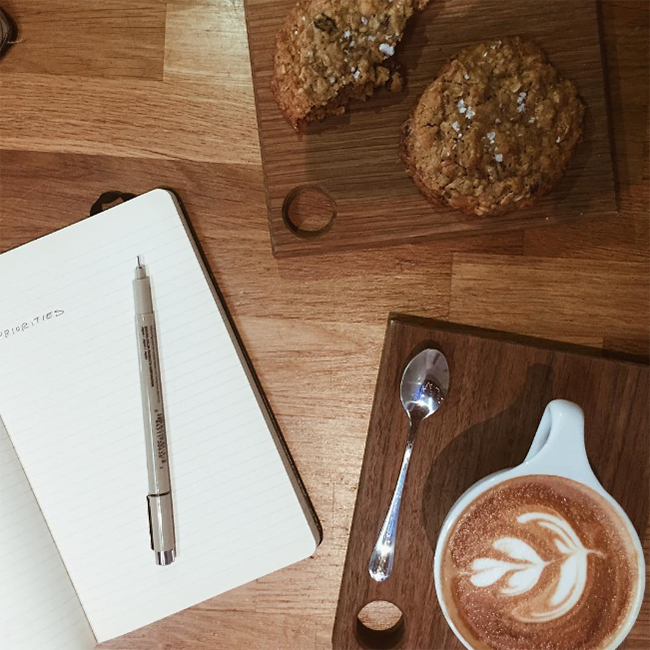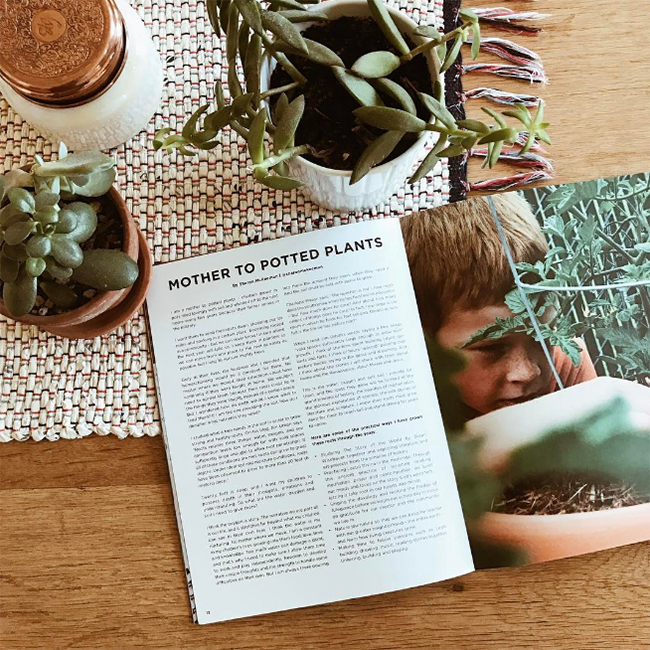 Meet Sharon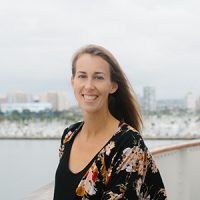 Sharon currently calls Southern California home although she is originally a mid-western girl. She fell in love with image-making while reading her grandparents' old National Geographics and watching slideshows of their trips across the West on their old film projector. She earned a bachelor's degree in art education, and has been committed to education since then, first picking up a DSLR after her children were born. Wanting to capture the messy beauty of life as a mother, she traded her paintbrushes for a camera, documenting her own family and her clients' lives, and inspiring other photographers with her classes. Sharon is also a writer who contributes to various online and print publications including AGLOW MAGAZINE, WILD+ FREE COMMUNITY, DEEPLY ROOTED MAGAZINE and DRIFT JOURNAL. She shares on her blog about her journey as a homeschooling mama to three boys and life with her awesome hubby.