We're here, ask away
The bloom forum
We pay it forward like no one else! Our engaging forum is open 24/7/365, offering top notch up to the minute advice & inspiration straight from thousands of friendly professionals, hobbyist & hybrids. Don't be nervous, you can always sit with us.
Over 4,000 supportive and inspiring members.
Access 100s of informative and helpful tutorials.
Join us in our contests and challenges and win some great prizes.
Step outside your box with our member collaborative.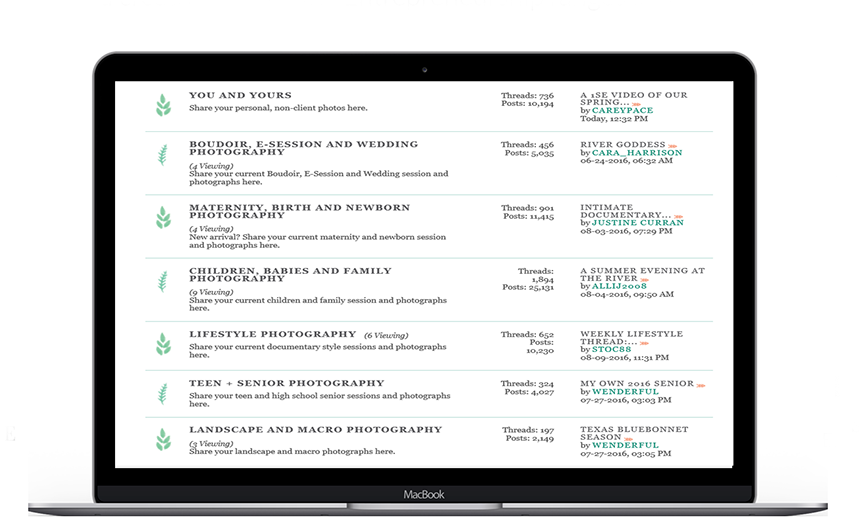 I am so glad that I joined Bloom! The community here is welcoming, encouraging, and knowledgeable. The forum has a wonderfully intimate feel that creates a supportive environment for sharing your work and growing as an artist. I have taken a couple of workshops through Bloom and they were outstanding. It's clear that the instructors put a lot of themselves into the course materials and are here to help us grow. I couldn't be happier to be a part of this community and I highly recommend joining.
KATE BRAGG

I instantly fell in love with the images on Bloom. The light, the compositions, the stories. I wanted my photographs to have similar depth and beauty. After joining, I found a wealth of information in the forum and workshops that helped me better understand my camera and my artistic process. I saw my visions coming to life in my images. I had fewer "happy accidents" and more intentional imagery. Then, on the forum, I found fantastic people. Photographers who brought questions, ideas, and insights to share. The forum is such a friendly place to share and learn. I met online friends. Discovered my photography community. Coming together inspires all of us.
LENKA VODICKA

For any photographer, Bloom should certainly be on your radar. It's a tremendous place for new photographers looking to learn, grow and gain genuine critique. Very few forums allow the honesty and vulnerability that Bloom allows. When I first joined the forum - it quickly became the safest place for me to a) be myself b) push myself c) be inspired by others d) and to eventually help other new photographers. It's a place where friendships are formed (as 'virtual' as they may be), creativity is pushed & knowledge is free flowing.
JENNY WATTS

As a new photographer, just celebrating my first year in business, The Bloom Forum has been such a wonderful place to be a part of. It has been a place where I can freely ask questions without fear of judgment and the knowledge that someone will reply because there are so many helpful women on this board that are willing to share their experience and show you the ropes. I love that we not only share the business aspect of our lives, but also some pieces of our personal lives. It is a great place to bloom and I can't wait to learn more!
NICOLASA MOREAU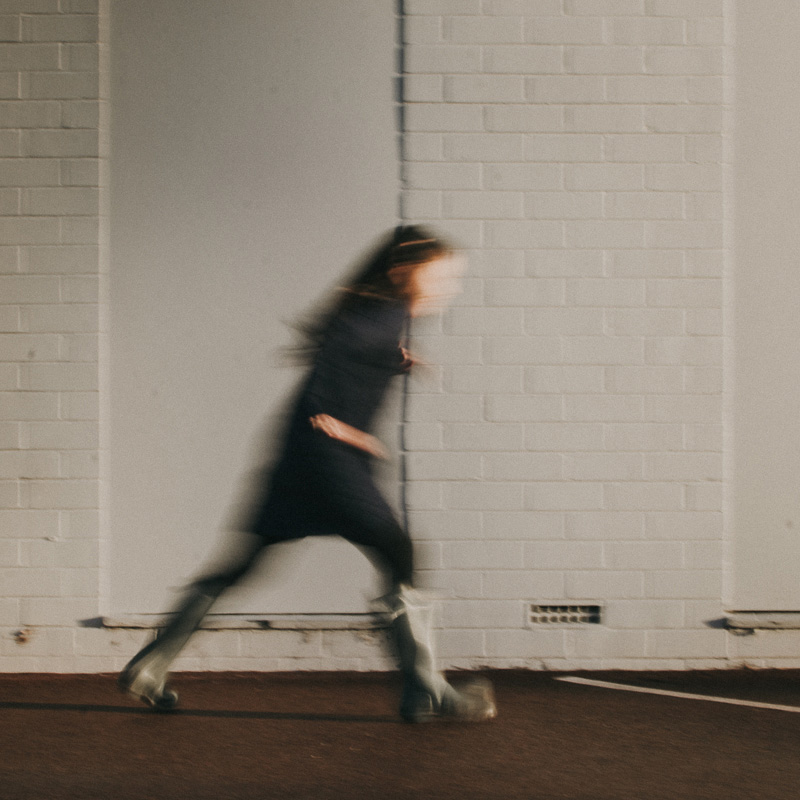 The bloom collective
A collaborative photography project of and by the
members of the bloom forum.
GET INSPIRED
Our daily journal
The bloom blog
Browse our blog for tips, tricks, tutorials & even exclusive discounts from our ever gracious vendors. Updated daily, a wealth of inspiration & brain food for the artist in you can be found on each & every page.
READ THE BLOG
Say hello!
Hello there! Thanks so much for contacting us here at Bloom! To save yourself some time, check out our FAQs section in the JOIN US page in case we've already answered your inquiry there. No dice? Well then, we'd love to hear what's on your mind. We'll be in touch ASAP. We receive many questions, comments and requests for collaborations, so expect to hear from us within 24-48 hours, Monday-Friday.
Don't miss a beat!
Sign up for the newsletter to receive product updates, exclusive discounts and more!