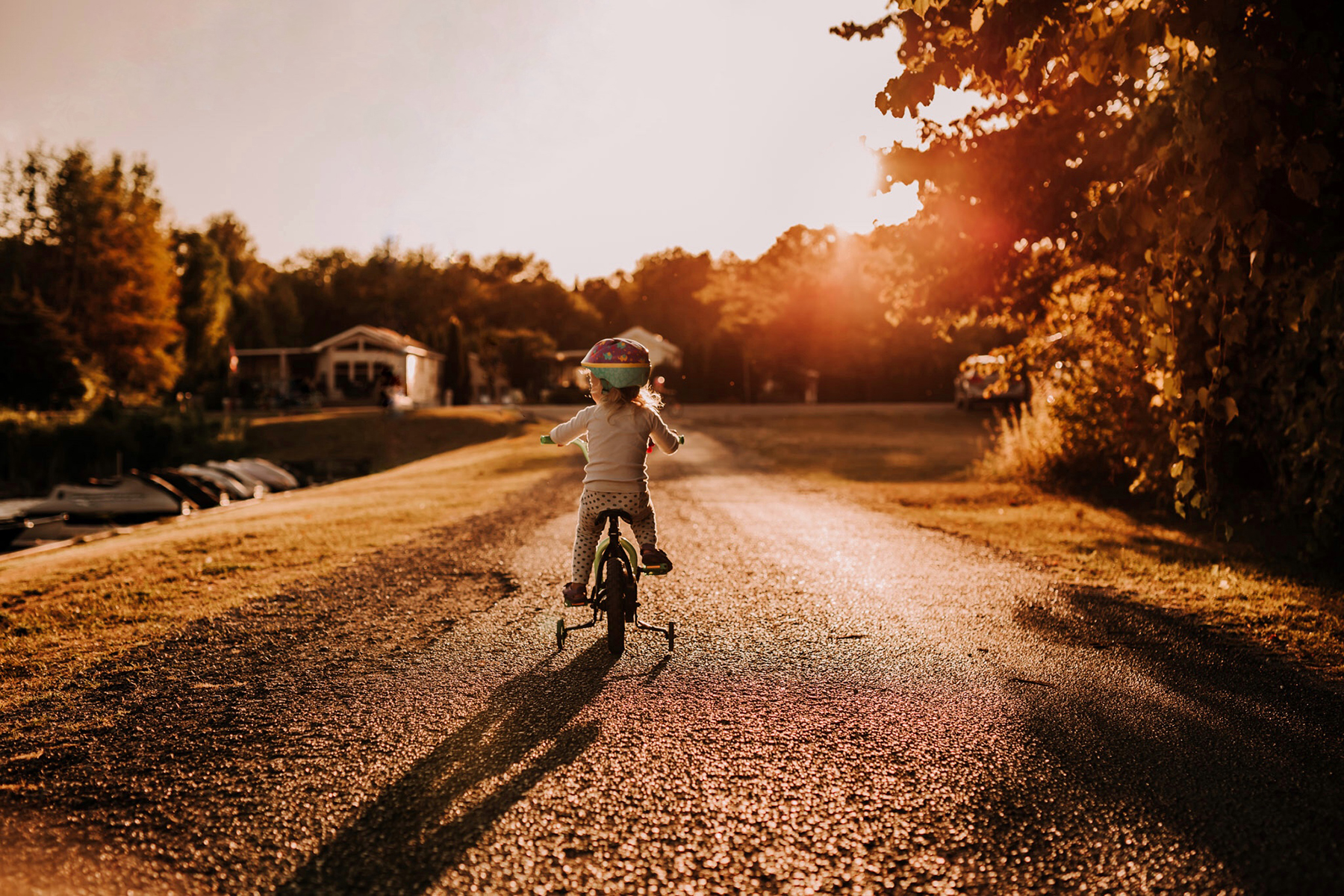 Alisha Neubauer + The Story Behind
Fall is here and so are the beautiful colors and light! It's a great opportunity to take out your camera and get creative. Learn to use the beautiful light to your advantage so you can highlight your subject and that's exactly what Alisha did with the image above. When we saw her photo in our IG feed, we were immediately drawn to it. We wanted to learn how it came to be and what her thought process was behind it. So without further ado, let's welcome Alisha to the blog in this week's installment of The Story Behind.
IG Handle:.
@lush_photography_alisha
When did you discover your passion as a photographer?
Photography has always been apart of me, since the days of impatiently waiting for my million rolls of film to be developed. My wonderful husband surprised me with my first DSLR camera 10 years ago and he is now thankful I have other people to take photos of! We have two children who help teach us to slow down, take in the little things that life has to offer. I love being able to capture the world through their eyes.
What inspires your art?
I love to create imagery that makes you stop and feel the real, authentic moment. I live to bring out the natural connection and raw emotion in the relationships I'm documenting. My goal is to capture the most beautiful love, joy and playfulness in my subjects I'm documenting. Life is so fleeting, I'm constantly wanting to pause or freeze a moment in time, that is when I hit the shutter button!
Where is your favorite place to create/photograph?
The beach or anywhere that has water is my favourite, water has this instant calming affect on me, in turn brings out my creativity.
Tell us about your creative process.
I often have a idea or a moment I have witnessed that I try to recreate so I can hold onto that moment with a photograph.
Where was this photo taken?
This image was taken at our summer home in Bobcaygeon, Ontario.
DSLR, iphone, instant or film?
DSLR | Canon 6D | Sigma 50mm ART lens.
What were your camera settings for this image?
1/1000, g2.2, and ISO 100
Can you tell us "The Story Behind" this shot?
This was taken at the end of last summer, I could feel the summer was slipping away and needed to capture this scene. My daughter had just started riding her brothers old bike that summer and she was thrilled it was now hers!

In order to get sunset photos of my kids, it involves letting them stay up later, so she got ready in her pajamas and went for a little bike ride before bed!
What speaks to you about this image? What specifically made you press the shutter?
This told the story of those sweet summer nights that were quickly coming to an end. I was truly freezing a moment in time!
What was your composition technique with this shot?
I'm a big fan of backlight and the contrast with the shadows was exactly what I was looking for. I love that Instagram has the grid and allows the rule of thirds to be easily manipulated, I chose to have the shadow of the bike off to the far left side, using the rule of thirds.
Did you have any lighting challenges/How did you light the image?
I typically underexpose when using backlighting, this was a bit earlier in the evening, therefore the lighting was a bit harsh. I choose to use the shadow and contrast to draw in the viewer more.
Did you use any special techniques – freelensing, prism, etc?
Nope!
Was this photo happenstance or did you visualize it prior? If so, how did you envision the image and set up for it?
I knew I wanted to capture this moment as we had been riding in this spot all summer and I noticed the light was beautiful in this spot. In order to get sunset photos of my kids, it involves letting them stay up later, so she got ready in her pajamas and went for a little bike ride before bed!
Did you use a preset to edit this image, your own selective edits or a combination of both?
I'm a huge fan of Tarah Sweeney, I have taken several of her courses and they were game changers for me! I use her presets with my own tweaking.
Do you have any addition information you would like to share with our readers?
My daughter was 9 months old when we bought our summer home in this park, both my kids have learned to ride their bikes there, this year we are working on no training wheels. I'm so glad I was able capture this moment where we make so many summer memories.
Continue to follow more of Alisha's stunning work at the links below:
SITE | FACEBOOK