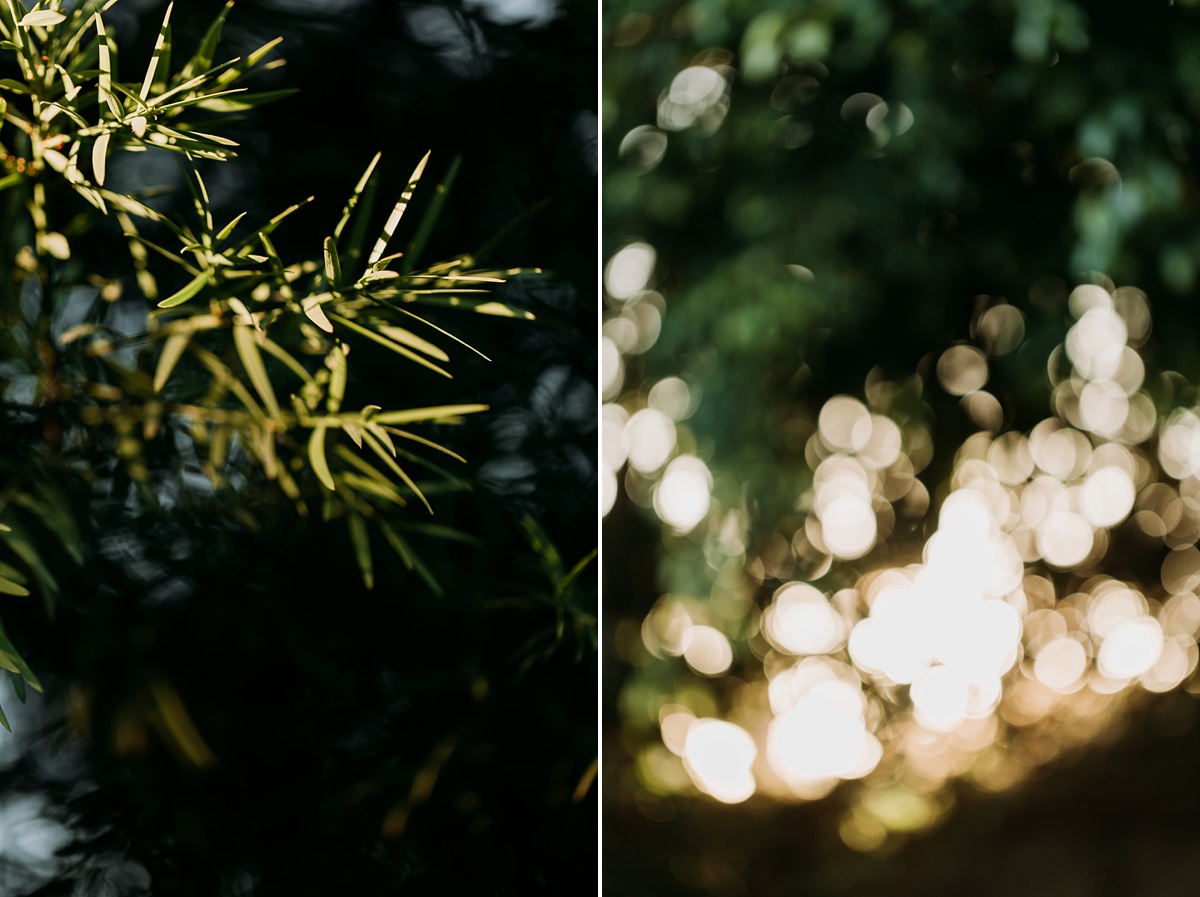 Allison Jacobs + The Story Behind
Diptychs are all about the connections. Study one long enough and you will find the connection the artist intended you to find. While connection is the theme, compositional balance is essential to a well paired diptych. So in many ways, a diptych must be an opposite and a pair all at the same time. As you can imagine, it takes much thought and planning to create such synergy and Allison Jacobs' recent natural juxtaposition shows the patience and craft at its best. Read on to find out how she found her multiple perspectives dappled in the best light around.
Can you tell us "The Story Behind" this shot?
I kind of wish there was a really good story behind this shot. But the reality is that I was playing in the backyard with my son & all I could see was the way the light was filtering through the trees. Thankfully he is totally used to my comments about the light so I ran in the house to grab my camera to see if I could capture it in more than one way.
DSLR, iPhone, instant or film?
DSLR
What were your camera settings for this image?
The setting for both photos were f/2.8, 1/125. ISO 200.
What speaks to you about this image? What specifically made you press the shutter?
It was all about the light here.
Did you have any lighting challenges/How did you light the image?
I think that I had a choice on my exposure with these images where I could have gone lighter & brighter but I chose to go a little darker so the focus was all about the light as the subject.
Did you use any special techniques – freelensing, prism, etc?
I did switch my lens to manual focus for the image on the left because I wanted it to be all about the out of focus bokeh.
Was this photo happenstance or did you visualize it prior? If so, how did you envision the image and set up for it?
As soon as I saw the light, I knew how I wanted to shoot the frames.
Did you use a preset to edit this image, your own selective edits or a combination of both?
I edited them using my own selective edits.
What inspired you to shoot for a pairing?
I've always loved a good #diptych but lately I've been inspired by all the gorgeous pairs in @leajonesphoto feed so I'd been chatting with @laurieflickinger about it & purposefully seeking them out. Isn't it wonderful how an app can bring us connection and inspiration? I'm thankful for the photographers I've met through the online world who became friends in the real world (and the ones I've never met but who still push me to grow).
Orange County, California's Allison Jacobs can be found here at The Bloom Forum as a moderator and at the following:
SITE // INSTAGRAM // FACEBOOK // PINTEREST