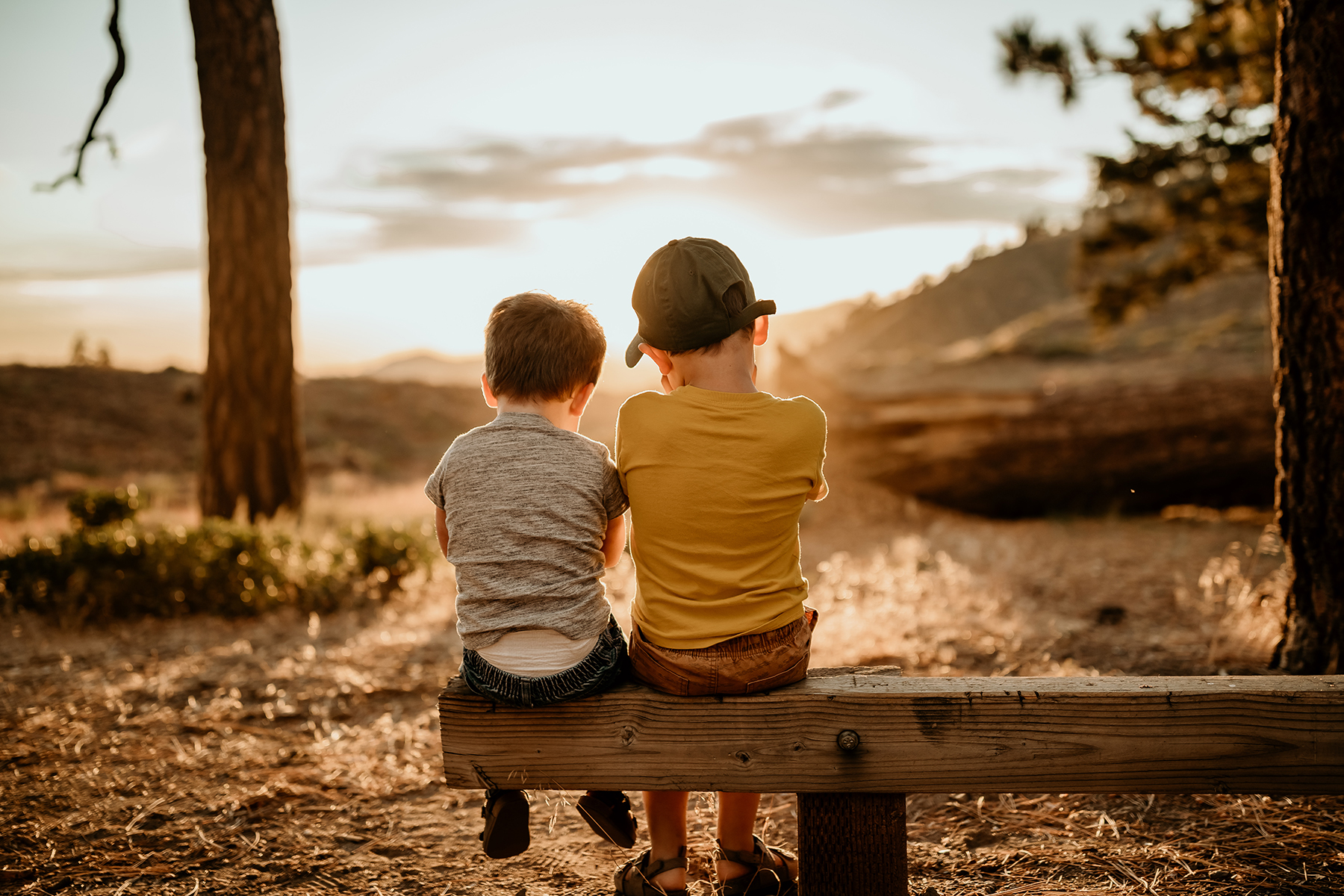 Brittney Saulque + The Story Behind
When we saw Brittney's adorable photo in our IG tag feed, we had the best feeling come over us. We love the connection, the glorious light, the colors and the scenery! Ever heard the saying "canvas worthy?" THIS IS MOST DEFINITELY CANVAS WORTHY!! Of course our love for this shot made us reach out to Brittney and ask if she'd be up to be in our The Story Behind series and we were ecstatic that she said yes! Keep on reading to learn how this cute photo came to be.
IG Handle:.
@britt_saulque
What inspires your art?
Capturing natural, candid moments is my absolute favorite and I'm so inspired by human nature. Our unique tendencies, our unhindered emotions, and our imperfections fascinate me. I always try to capture that whether I'm photographing my own family or my clients.
Where was this photo taken?
This was at a high elevation camp ground near Wrightwood, California.
How did the location add or hinder to your image?
This location was way up in the mountains, no cell service, no activities to enjoy other than a good old fashioned game of hide 'n' seek. The elevation made for one of the most gorgeous sunsets I'd ever seen. When in the valley, the sun sets behind the mountains more quickly and you lose the dramatic golden hour but up at "the top of the world" the sunset lingers in a really beautiful way.
DSLR, iphone, instant or film?
DSLR | Canon 5D Mark IV and shot with a 35mm 1.4 lens.
What were your camera settings for this image?
ISO 100, f1.4, 1/800.
Can you tell us "The Story Behind" this shot?
This was a spontaneous trip up to the mountains. My husband got off work that day and the boys had had a particularly restless day so we opted to end our day with a little adventure. We ended up here at the beautiful camp ground that was completely secluded and empty! They boys ran and played, we looked for deer with dad's binoculars and we played hide 'n' seek as the sun went down. They like to count together and this little wood barrier made for the perfect sitting spot to count to 10 as dad hid behind a tree!
What speaks to you about this image? What specifically made you press the shutter?
The rare closeness of my boys, the gorgeous sunset, the quiet moment. I had a full 10 seconds to line up the sun where I wanted it behind my boy's hat while they counted down to "ready or not, here I come!"
What was your composition technique with this shot?
I centered them in the photo because I felt like it made for a more dramatic capture with the sun glowing around them.
Did you have any lighting challenges/How did you light the image?
Without using my son's hat to block the sun, the light would have been much too harsh. My lens would have been looking directly at the sun so getting down low to my boys' level and using them to soften the lighting was key!
Did you use any special techniques – freelensing, prism, etc?
No special techniques.
Was this photo happenstance or did you visualize it prior? If so, how did you envision the image and set up for it?
This photo was captured very much "in the moment" and while I knew I wanted some photos while we explored in the mountains, I had no idea it'd be this beautiful and that I'd end up with this shot!
Did you use a preset to edit this image, your own selective edits or a combination of both?
I use Dirty Boots and Messy Hair presets as my base along with my own edits and tweaks.
Do you have any addition information you would like to share with our readers?
During the month of September I tried to incorporate a lot of golden color tones into my images and my feed. I did this intentionally in an effort to observe the month as Childhood Cancer Awareness Month and this was one of the last images I'd posted during that month. I really felt like it was the perfect amount of color tones that I was trying to capture and share.