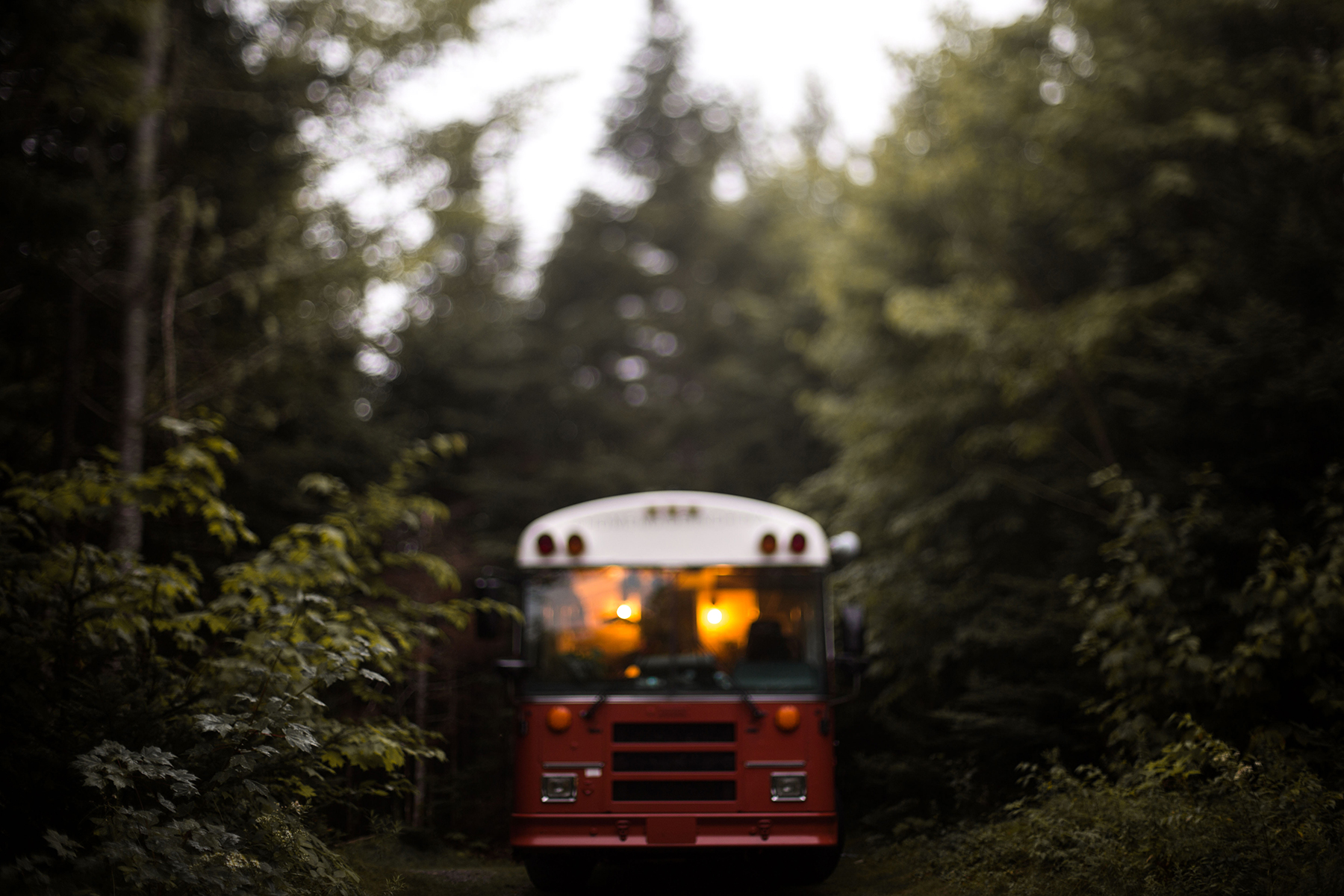 Christine Keegan + The Story Behind
Freelensing! Love it or hate it, you have to admit it's a cool technique and when done with creative purposes, it can really make an image pop! Take for example this number from Christine. It's brilliant on it's own but then shooting it via freelensed, it takes it to a whole other level! The way it focuses on the bus, makes it stand out and grab your attention just has us wanting more! So of course we reached out to Christine when we saw this beaut in our IG tag feed and we are happy to report that she is the feature this week in our The Story Behind series:
IG Handle:.
@homemadeinchina
What inspires your art?
Light, everyday life, telling a story, textures and lines, unexpected perspectives, people– especially my family or interesting cultures.
Where was this photo taken?
Fundy National Park Campground, New Brunswick, Canada.
How did the location add or hinder to your image?
The campground was tight with narrow roads and sites somewhat close together, but they were also heavily wooded and allowed for that secluded feel.
DSLR, iphone, instant or film?
DSLR | Canon 5d Mark III with a Canon 35mm 1.4L lens.
What were your camera settings for this image?
ISO 160, 1/125, freelensed.

Can you tell us "The Story Behind" this shot?
It was getting dark and we had just set up camp after a long day of driving. We were only a couple weeks in to our sabbatical journey and we were excited to be on the road and on our own as a family.
What speaks to you about this image? What specifically made you press the shutter?
The lights in the bus looked so cozy surrounded by the dense forest and I wanted to capture the moment of settling in for the night.
What was your composition technique with this shot?
I decided to freelens the shot because I wanted an area of focus, to give clarity to the bus as the subject of the shot, but also wanted all the lights and the light coming through the trees to be soft with lots of bokeh. I kept the bus in the center of the frame because it just seemed to work best for impact with the trees framing it all around.
Did you have any lighting challenges/How did you light the image?
It was getting near evening/twilight and there was not a lot of daylight left, but I let it just be a lowlit image with the warm glow from the lights in the bus giving it more of an evocative, cozy feel.
Did you use any special techniques – freelensing, prism, etc?
Freelensing!
Was this photo happenstance or did you visualize it prior? If so, how did you envision the image and set up for it?
It just happened in the moment, as I walked back up to our campsite from the bathroom.
Did you use a preset to edit this image, your own selective edits or a combination of both?
I use VSCO presets mostly and I used theirs here too, with some editing of saturation, contrast, clarity, warmth etc.
Do you have any addition information you would like to share with our readers?
My family is currently on an extended sabbatical journey, traveling around the USA in our renovated school bus. Suddenly, the bus has become another subject in my photography– and it's been fun trying to capture it in different settings and light. Like any subject, it's a little finicky though and I'm still getting to know it:)
We've been a big fan of Christine's work and we think you will too! You can follow her at the link below:
SITE