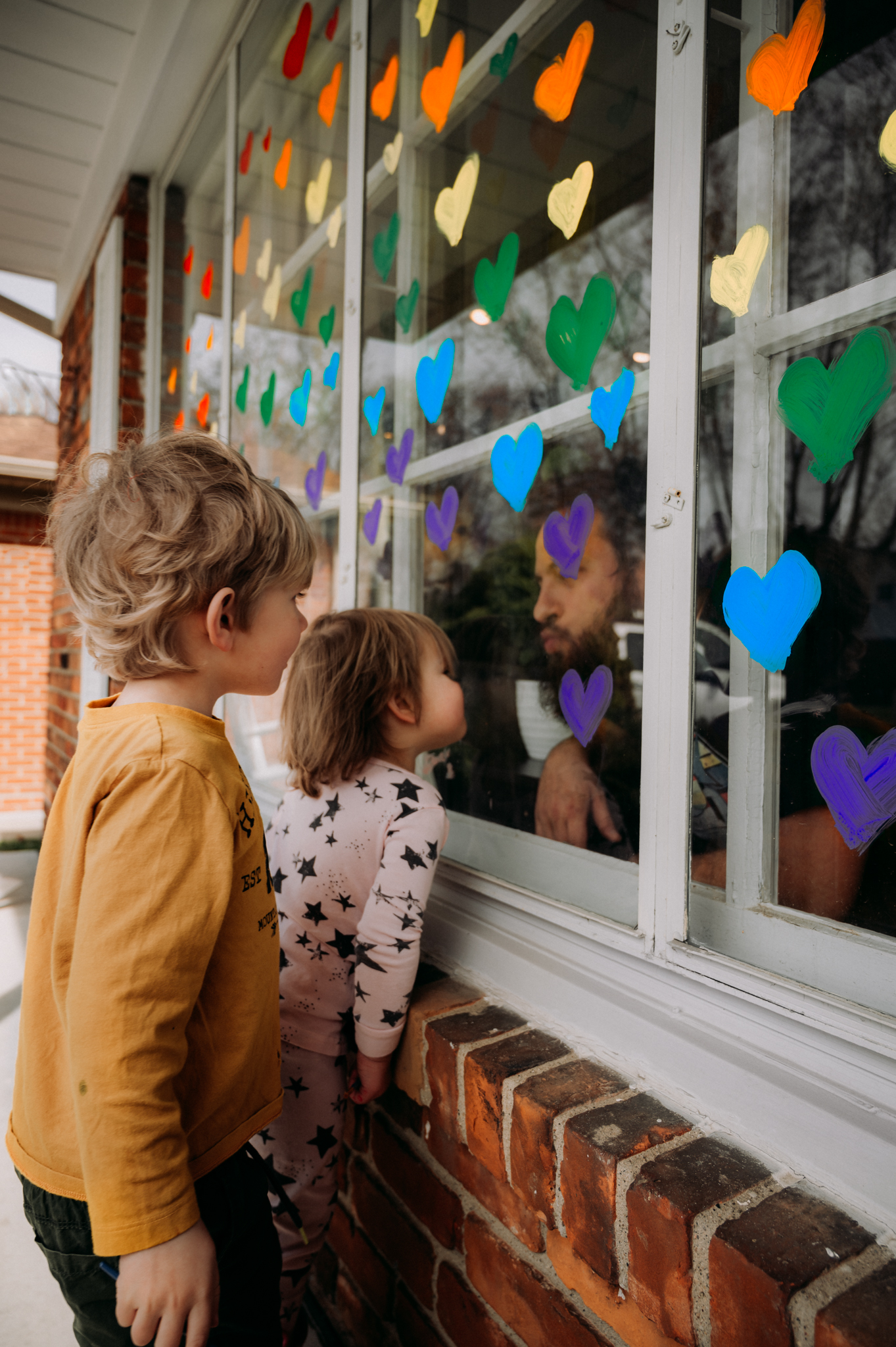 Crystal Sefcovic + The Story Behind
These last few weeks have been new to all of us. We haven't been in this position before, so many of us are adjusting to the new norm like online schooling, working from home, etc. What many don't realize is that adjusting also means making the sacrifice to be apart from loved ones. This is the case of Crystal and her family. Her husband is a paramedic. Even with the lack of PPE, he continues to do his job and is at risk of getting COVID-19. They made the heartbreaking decision to live separately for the time being to keep everyone safe. When we saw her image in our IG tag feed, it really touched our hearts. The hard work that all these people on the front lines are doing….well, plain and simple, thank you will never be enough. Keep reading to learn more about this inspiring image in this installment of our The Story Behind series.
IG Handle:.
@crystalsefcovicphoto
What inspires your art?
Life seen through my children's eyes, beautiful detailed skies, and emotional self portraits.
Where was this photo taken?
Taken on the front porch of our house in Michigan.
How did the location add or hinder to your image?
Our home was the perfect location to tell this story.
DSLR, iphone, instant or film?
DSLR | Nikon Z6 and shot with a 24-70mm 4.0 lens at 24mm.
What were your camera settings for this image?
ISO 100, f4.0, 1/250.
Can you tell us "The Story Behind" this shot?
This was taken the day before my husband voluntarily went into self-isolation while working with little to no proper personal protection equipment (PPE). He works as a Paramedic. He is exposed to the coronavirus multiple times during each 24 hour shift. We made the difficult decision to move him to a vacant family members house to keep the rest of us safe. We have no idea when we will all be united again.

I used the front window of our home as a symbolism to our separation. The rainbow hearts were painted on our bay window as a tribute to him and the sacrifices so many people are making to keep the rest of us safe.

Right now, there is a movement across Michigan called "Rainbows Over Michigan" and many are displaying rainbows in the front of their homes for the outside world to see.
What speaks to you about this image? What specifically made you press the shutter?
The connection between our children and my husband. The littles have no idea why or what is all happening in the world. I thought this would be a great way to show the "fun" environment I am trying to maintain for them.
What was your composition technique with this shot?
I kept the rule of thirds and angled it upward to showcase as many hearts as I could with the 24mm.
Did you have any lighting challenges/How did you light the image?
Lighting was great. This window faces the west, it was midday, and we were under a covered porch.
Did you use any special techniques – freelensing, prism, etc?
None, just back button focus.
Was this photo happenstance or did you visualize it prior? If so, how did you envision the image and set up for it?
I had an overall idea of getting a image of them together by the window. Our children are 2 and 3 years old so it's hard for me to pose and direct them. The idea to separate them by window pane came to me at the last minute (like most of my images do).
Did you use a preset to edit this image, your own selective edits or a combination of both?
Preset used was from a mentorship I had with Alyssa Hollis from Chasing Galilee Photo and then further tweaked it.
Do you have any addition information you would like to share with our readers?
The message I would like to share is about how we are all in this together. Not just healthcare workers are being separated from families. Many essential workers are increasing their exposure to this virus to help us quarantine at home. Truck drivers delivering our groceries to stores, postal workers delivering those handmade cards to distance loved ones, and businesses that halted production and switched to making PPE. Even if you are at home, each one of us has a role to play in the recovery of our nation and the world. My hope is that by sharing our stories and uplifting each other, will be all the medicine we need to get through this together.
Continue to follow Crystal's inspiring work at the links below:
SITE | FACEBOOK | INSTAGRAM