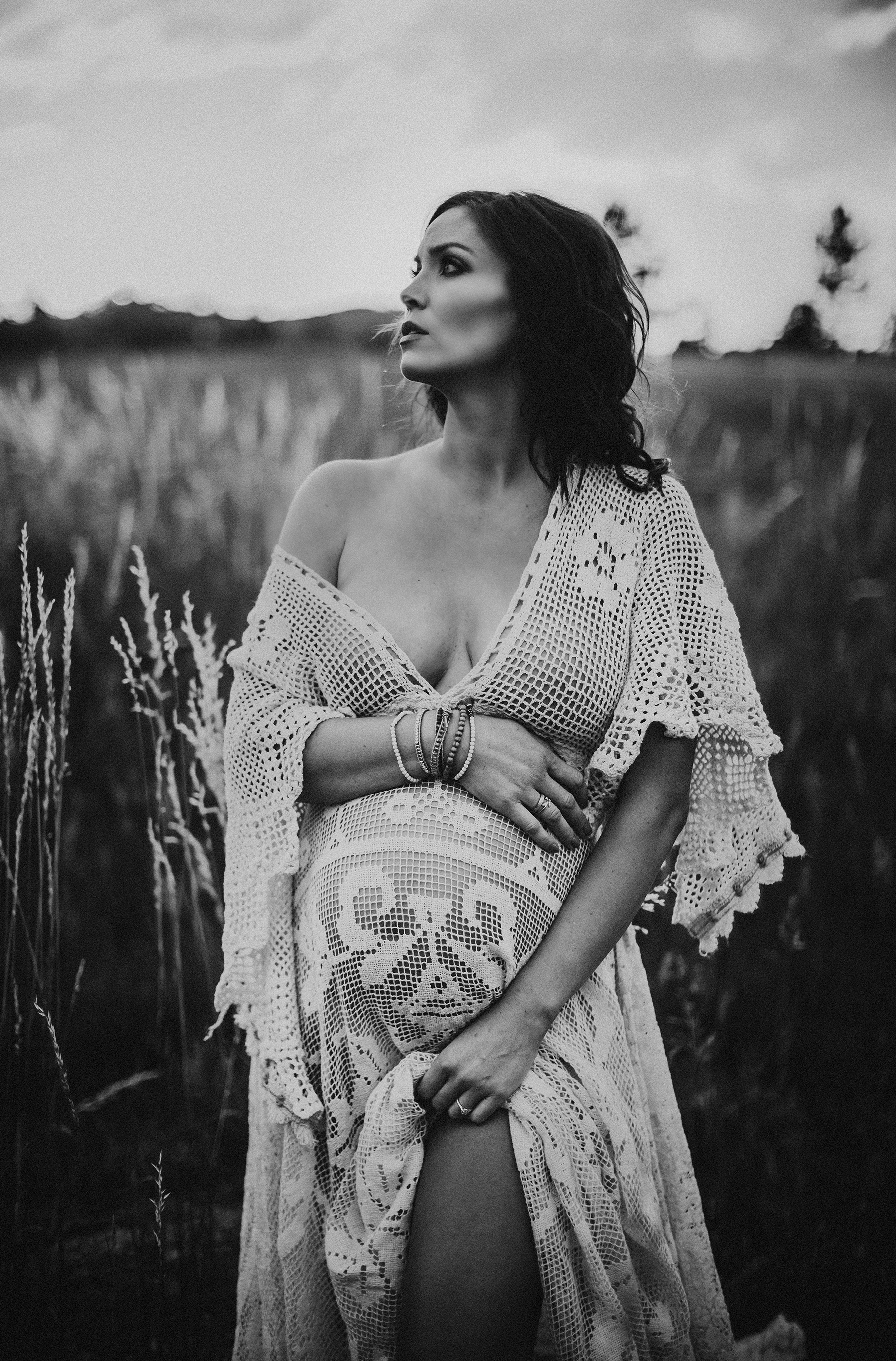 Emily Hodge + The Story Behind
Welcome to this week's installment of the The Story Behind. We are so happy to feature Emily Hodge and her stunning maternity image that she shared with us in our IG tag. We all know that doing maternity shoots can be extra difficult to come up with new creative ways to show off mamas and their beautiful bellies. We love how Emily made this one uniquely hers. The moody b/w conversion combined with the grain just pulls you in. With all the textures created by the dress, we were sold! So we contacted Emily to see if we could feature her on the blog and we are happy she agreed! Keep reading to learn how her extraordinary image came to be.
IG Handle:.
@simply.blessings.photography
When did you discover your passion as a photographer?
When my kids were born I wanted to make sure to capture all the little details and moments before they were gone, so bought my first camera to photograph them.
What inspires your art?
Motherhood, my kids, and childhood in general. The gritty, dirty feet, messy hair, outdoors, barefoot in nature kind of childhood.
Where is your favorite place to create/photograph?
The mountains of Colorado are my home and also my favorite place to be and shoot.
Tell us about your creative process.
I love trying new things within photography like double exposures, learning all the fun stuff that can be done to an image in photoshop, and shooting for myself. I find that I am able to be most creative when I can create for myself.
Where was this photo taken?
This photo was taken in Boulder, Colorado during a workshop with Jesse Salter.
DSLR, iphone, instant or film?
DSLR | Canon Mark IV | 35mm lens.
What were your camera settings for this image?
f1.6, ISO 100, 1/800
Can you tell us "The Story Behind" this shot?
Holly, the beautiful mama photographed, expecting her baby boy.
What speaks to you about this image? What specifically made you press the shutter?
I love the way the dress is falling off her shoulder and the way she is grabbing the bottom of it. Just because it's a maternity session doesn't mean it can't be sexy! I also love the fierce look on her face. I don't want a maternity session to just be about someone smiling at the camera holding her belly. Because that's not real life and it's not what the journey or pregnancy looks like (to me at least).
What was your composition technique with this shot?
Can I be honest here? I rarely think about composition when I'm shooting. I'm more of a heart led photographer that could care less about the "rules" and value moments and connection over perfection. Sometimes I will crop it in post if I feel like one of those rules makes it look better.
Did you have any lighting challenges/How did you light the image?
I believe she was essentially backlit, although I think the sun may have just gone down behind the mountain behind her in this shot.
Did you use any special techniques – freelensing, prism, etc?
Nope. 🙂
Was this photo happenstance or did you visualize it prior? If so, how did you envision the image and set up for it?
Happenstance, she basically just rocked it and Jesse Salter set the shot up.
Did you use a preset to edit this image, your own selective edits or a combination of both?
I edit using a combination of both Lightroom and photoshop.
Do you have any addition information you would like to share with our readers?
I would just encourage everyone to invest in their education with in person workshops or mentorships. Even though I now teach workshops, I still find it valuable to go to them and learn new tips and tricks. And thanks to Jesse Salter and Holly Beach for their help making this photo happen.
Continue to follow more of Emily's beautiful work at the links below:
SITE | INSTAGRAM