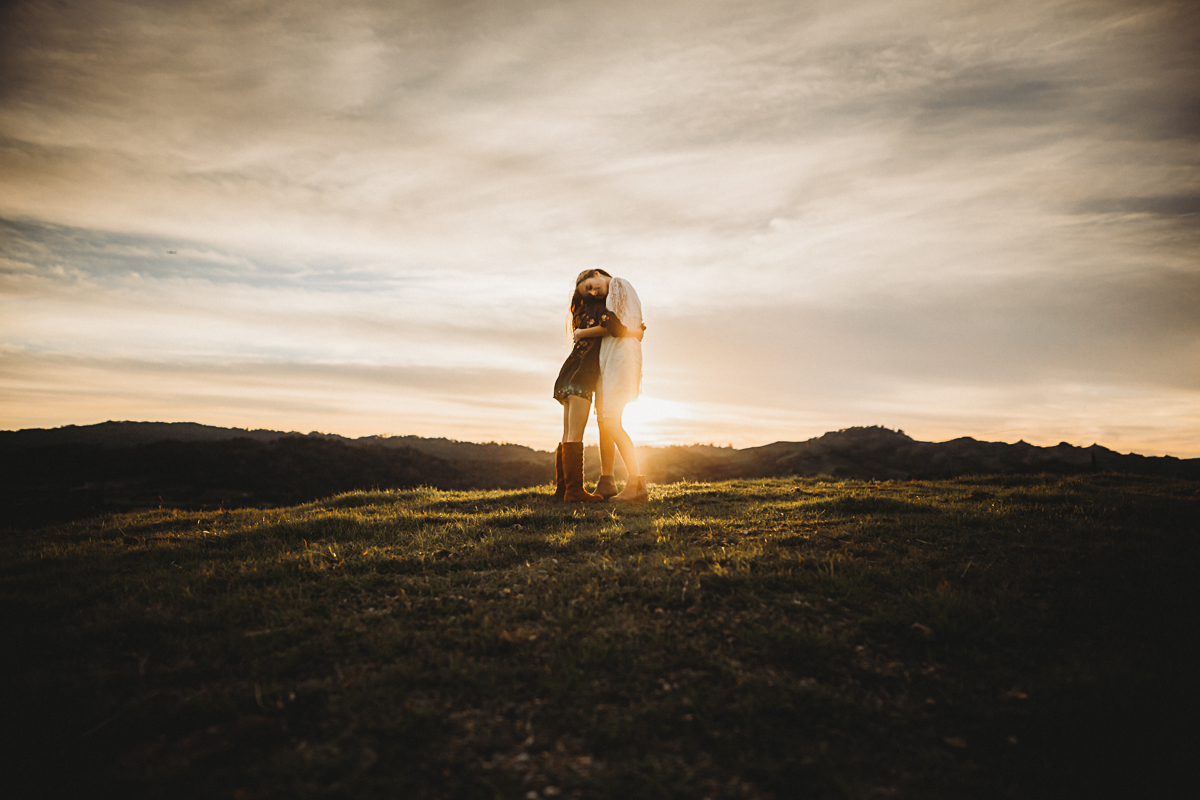 Emily Schofield + The Story Behind
Photography is nothing without the elements of connection and emotion. If you look at a photograph, it can be the most beautiful or with certainty, technically perfect, but if it doesn't make you feel something, it will likely quickly be forgotten. When we caught a glimpse of this shot from Emily Schofield, a spectrum of feelings came up for us — feelings of solace, protection and peace and you certainly won't catch us forgetting it anytime soon. Read on for the gracious details on Emily's inspiration behind this gem and how she framed this emotive shot that drew us in.
Can you tell us "The Story Behind" this shot?
During my slower season, usually January-March, I love to photograph my two daughters. These months are my favorite because I have time to experiment and reflect on the areas where I can improve my photography. During this "session" with my girls I challenged myself to explore connection and show that in a fun and interesting way. I also wanted to shoot in a new location because I find I tend to shoot where I am comfortable and know the light well, but that can become boring! It was so windy and cold that I had the girls cuddle up to each other to stay warm and I shot low because there are actually homes just lower that then horizon.
DSLR, iPhone, instant or film?
DSLR
What were your camera settings for this image?
ISO 400 24mm F 1.6 1/8000
What speaks to you about this image? What specifically made you press the shutter?
I just love the way they are holding each other so tight and the height difference between the two of them. I also love the idea that they are so small in this great world but that they always have each other.
Did you have any lighting challenges/How did you light the image?
I did have a bit of a lighting challenge because there wasn't anything blocking the sun so I had to position my self so that the girls were blocking the light slightly. The sun was very low on the horizon so that helped get my camera to focus. It can be tricky with back light to get your lens to lock in on the focus, sometimes it hunts around and I have to tell my girls "hold tight Ive almost got it!" 🙂
Was this photo happenstance or did you visualize it prior? If so, how did you envision the image and set up for it?
I did have somewhat of a vision. I set out to capture connection the other elements just fell into place.
Did you use a preset to edit this image, your own selective edits or a combination of both?
I used Smal Presets. Rose 07 to be exact! Then I did some adjustments on my end.
Newborn & family photographer, Emily Schofield of California's Bay Area, can be found at the following:
SITE // FACEBOOK // INSTAGRAM