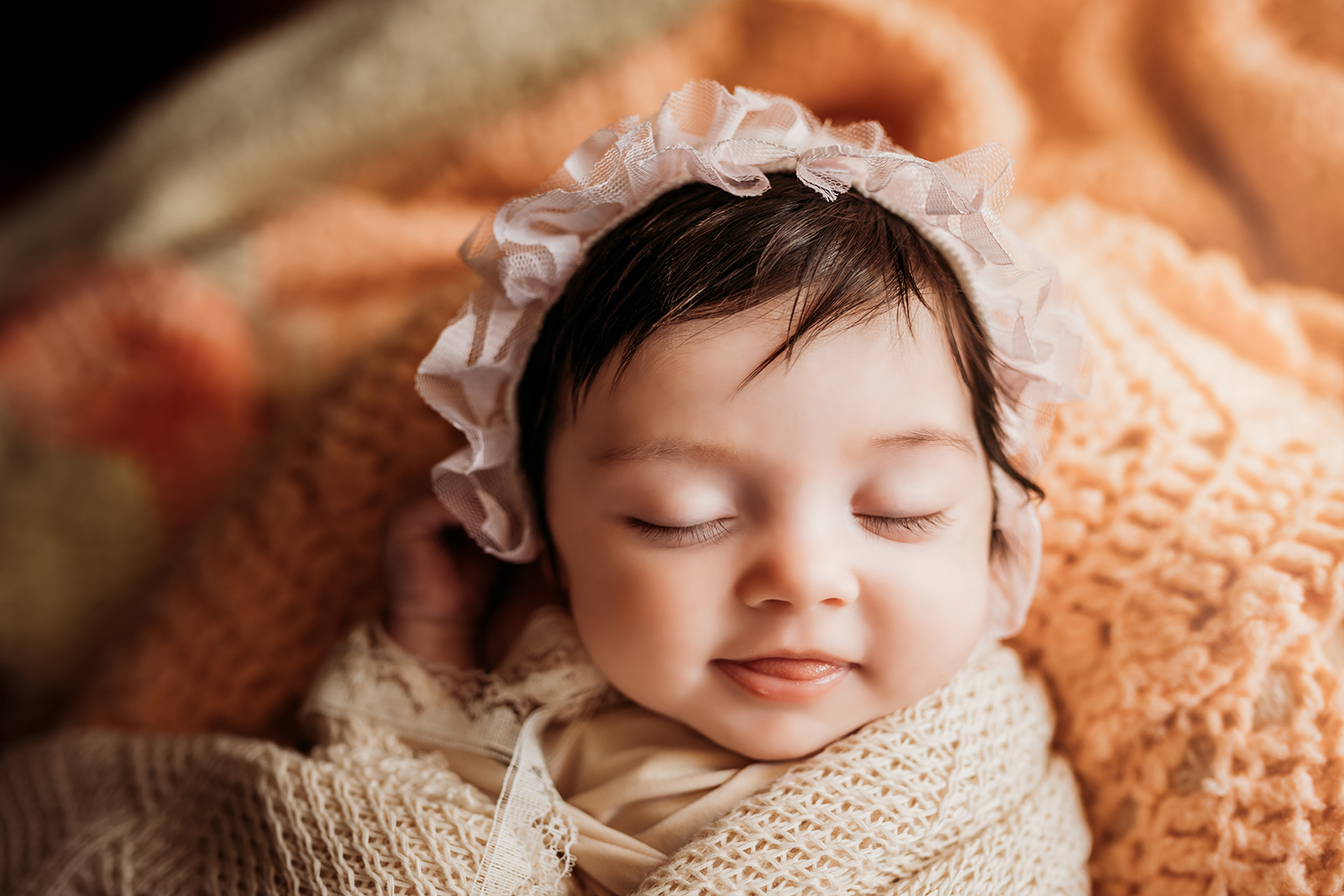 Erica Fetherolf + The Story Behind
Maybe it's us, but we have noticed a lot of newborn photos that have been shared in our IG tag within the last couple months. Maybe something was in the water 9 or 10 months ago but we certainly aren't complaining. We LOVE seeing them and Erica's beautiful little girl was no exception. We were instantly mesmerized by the palette of stunning colors that just played off each other. Oh and that sweet little smile, those delicate eyelashes and that head full of hair had us smitten. So in true Bloom fashion, we reached out to Erica to see if she would be up for a The Story Behind feature and of course we were delighted she said yes! Keep reading to learn how this charming photo was born.
IG Handle:.
@fetherolfphotography
When did you discover your passion as a photographer?
I purchased my first camera 10 years ago and haven't stopped stalking my kids since then.
What inspires your art?
My kids and light. I love taking pictures of my girls in everything they do and I love some good light just as much.
Where is your favorite place to create/photograph?
In my old home, we have a 1908 Sears catalog home that we love, or on the farm with all of our animals.
Tell us about your creative process.
I love simple, unposed, everyday life in images. I rarely even brush my girls hair before I shoot. When a client inquires about a session I always encourage simplicity.
Where was this photo taken?
Fort Gay, WV in my home.
DSLR, iphone, instant or film?
DSLR | Canon 6D Mark II | Sigma ART 35mm lens
What were your camera settings for this image?
1/250, ISO 800, f2.5 in natural light
Can you tell us "The Story Behind" this shot?
This sweet baby was almost 8 weeks old. Covid was delaying shoots for everyone so when mom reach out and asked about a newborn shoot I told her we would try our best.. Well she was a dream. She was so good through the entire session, loved to be swaddled and never made a peep. We continued our shoot with the rest of the family outdoors and the entire session was beautiful.
What speaks to you about this image? What specifically made you press the shutter?
She was beautiful in every image but I absolutely loved these colors on her, then she started to smile and it was magic.. and that hair…ahhhh!
What was your composition technique with this shot?
I was going in for some detail shots (lips, eyelashes etc) but when she started to smile I pulled back some to get her face in focus. I try to get full body and close up of every pose, just to make sure I get that "perfect shot".
Did you have any lighting challenges/How did you light the image?
This particular day it was nice and bright outside. I shot these in front of my oval glass front door which is covered by a big porch, which diffuses the light perfectly. I shoot here a lot, it's one of my favorite spots.
Did you use any special techniques – freelensing, prism, etc?
Not in this shoot. I had a newborn pose bean bag, heater, and natural light.
Was this photo happenstance or did you visualize it prior? If so, how did you envision the image and set up for it?
I had the wraps, bonnet and blanket laid out prior, her smiling and being gorgeous was by chance.
Did you use a preset to edit this image, your own selective edits or a combination of both?
I used SMAL 01 then tweaked with hand edits in Photoshop.
Do you have any addition information you would like to share with our readers?
When photographing newborns, I always tend to say, the sooner the better, but as you see with this 2 month old that isn't always the case, it truly depends on the baby.
Continue to follow more of Erica's gorgeous work at the links below:
SITE | FACEBOOK | INSTAGRAM