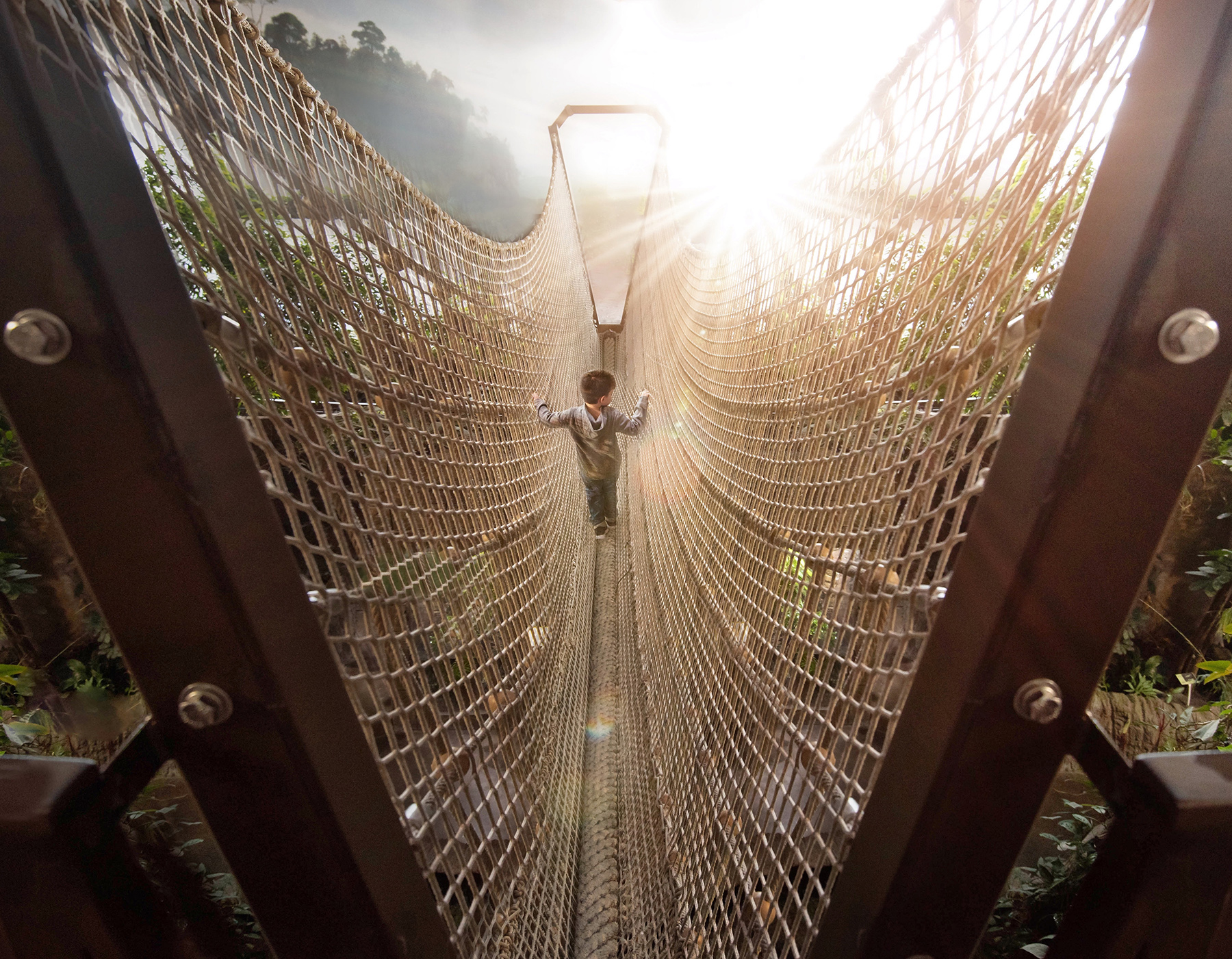 Jen Martin + The Story Behind
The first time we spotted Jen's photo in our IG tag feed, the word magical came to mind. Seriously folks, this looks like it's straight out of a fairytale. The colors, the light, the lines….it's so creative! You wouldn't know it was taken inside! We of course had to reach out to her to see if she would be up for being featured in our The Story Behind series and lucky for us she said yes! Keep reading to learn more about this amazing image and how it came to life.
IG Handle:.
@jenleephoto
What inspires your art?
My children are definitely what inspires my photography. I have been taking pictures of them daily since the day they were born. They are so used to a camera being in front of my face. It's just a part of life for them!
Where was this photo taken?
This photo was actually taken inside an aquarium in Utah!
How did the location add or hinder to your image?
There was a huge window on the other side of the bridge on one side. So I did quite a bit of cloning to make it look like the whole thing was outside. It was really fun to edit!
DSLR, iphone, instant or film?
DSLR | Nikon d750 and shot with a Nikon 16 mm lens.
What were your camera settings for this image?
ISO 1600, f4.0 and 1/200 sec.
Can you tell us "The Story Behind" this shot?
This was the very first time my son was brave enough to cross the bridge. He had been there many times and just never had enough courage to take the first step. I don't know what changed that day but he paused for a minute and then just went for it! I was so proud of him. It wasn't very busy so I got lucky he was the only one on it long enough for me to take a shot.
What speaks to you about this image? What specifically made you press the shutter?
I love this image because it shows my little boy on this big bridge walking across all by himself, being so brave.
What was your composition technique with this shot?
I shot him in the center at a wide angle to try to show the scale of the big bridge and him little.
Did you have any lighting challenges/How did you light the image?
The light was coming in from the huge window facing him.
Did you use any special techniques – freelensing, prism, etc?
I didn't use any special techniques for this image.
Was this photo happenstance or did you visualize it prior? If so, how did you envision the image and set up for it?
It was just a quick shot. I got lucky! No one was around and he went for it. I was so happy I had my big camera with me and ready to go.
Did you use a preset to edit this image, your own selective edits or a combination of both?
I used my own edits.
Do you have any addition information you would like to share with our readers?
It really was just a lucky shot. And then some fun editing to make it look like it was outside.