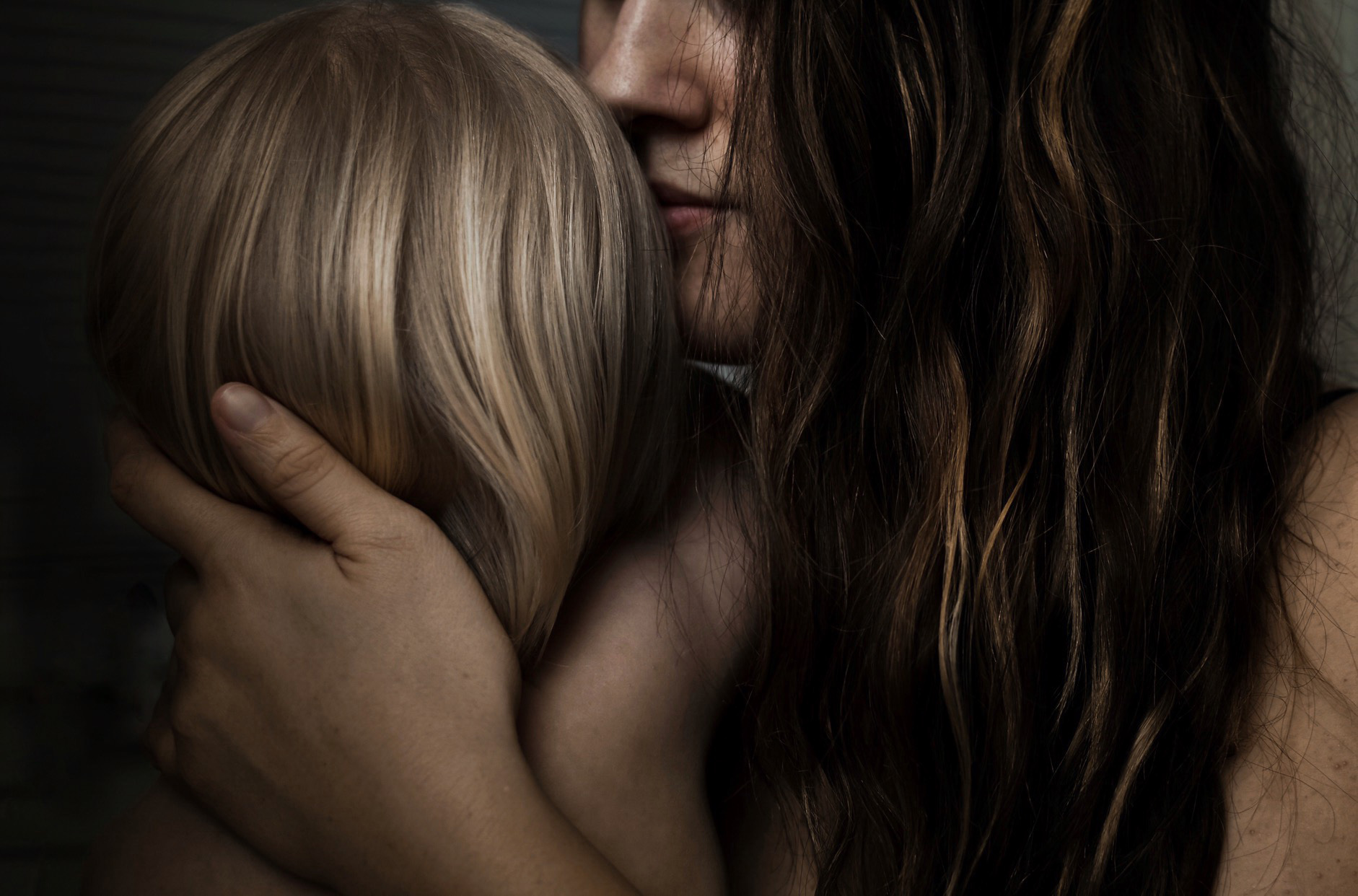 Jenna Barber + The Story Behind
We here at Bloom are all about photos that evoke emotions so when we spotted Jenna's gorgeous photo in our IG feed, we instantly wanted to know more about it. The rawness of it is so intense but at the same time, the beauty of it grabs you. And let's not forget about it being faceless. Jenna proves that you don't need your subjects faces featured to create a magical photo. Continue on to read all about this photo in this week of The Story Behind:
IG Handle:.
@jennbarb
What inspires your are?
I find inspiration everywhere, but I'm most inspired by the every day moments. I love trying to take the mundane moments of a normal day and turn it into something special.
Where was this photo taken?
This photo was taken in our home in Fort Wayne, Indiana.
How did the location add or hinder to your image?
I love shooting at home because it is where we are most comfortable and I think that really shows through in images.
DSLR, iphone, instant or film?
DSLR; Nikon D3400 with a 35mm lens.
What were your camera settings for this image?
1/160, f/3.5, ISO 200
Can you tell us "The Story Behind" this shot?
This image was completely unplanned! I was getting myself and my daughter's dressed and ready for the day when my youngest, Aria, slammed her finger in her drawer. She rested her head on my shoulder while I was comforting her. I was planning on taking pictures of something else, so thankfully I had my camera nearby! She has an awkward little corner in her room that has nice moody lighting, so I propped my camera up on the window sill and snapped a few photos using my remote.
What speaks to you about this image? What specifically made you press the shutter?
I love that I was able to capture the simple act of comforting my daughter, a moment that usually comes and goes so quickly. My daughters are growing quickly and these moments where they want to be held are becoming fewer; these are the moments I never want to forget!
What was your composition technique with this shot?
Because this photo was taken spur of the moment, I honestly did not put much thought into composition when I shot it! I did, however, crop in post-processing to (loosely!) follow the rule of thirds and remove some background objects to keep it simple.
Did you have any lighting challenges/How did you light the image?
I used natural window light to light the image.
Did you use any special techniques – freelensing, prism, etc?
No special techniques!
Was this photo happenstance or did you visualize it prior? If so, how did you envision the image and set up for it?
Totally happenstance! They always tend to be my favorite images!
Did you use a preset to edit this image, your own selective edits or a combination of both?
I used a Meg Loeks Solstice Preset and tweaked it a bit to add my own personal style.
Do you have any addition information you would like to share with our readers?
I've been trying to make an effort to take more photos with my girls. Posing in front of the camera makes me so uncomfortable but when I quickly capture real moments like this, I don't have time to over analyze how I might look or how awkward I am. I highly recommend this approach to a self portrait to anyone who feels uncomfortable getting in the frame!