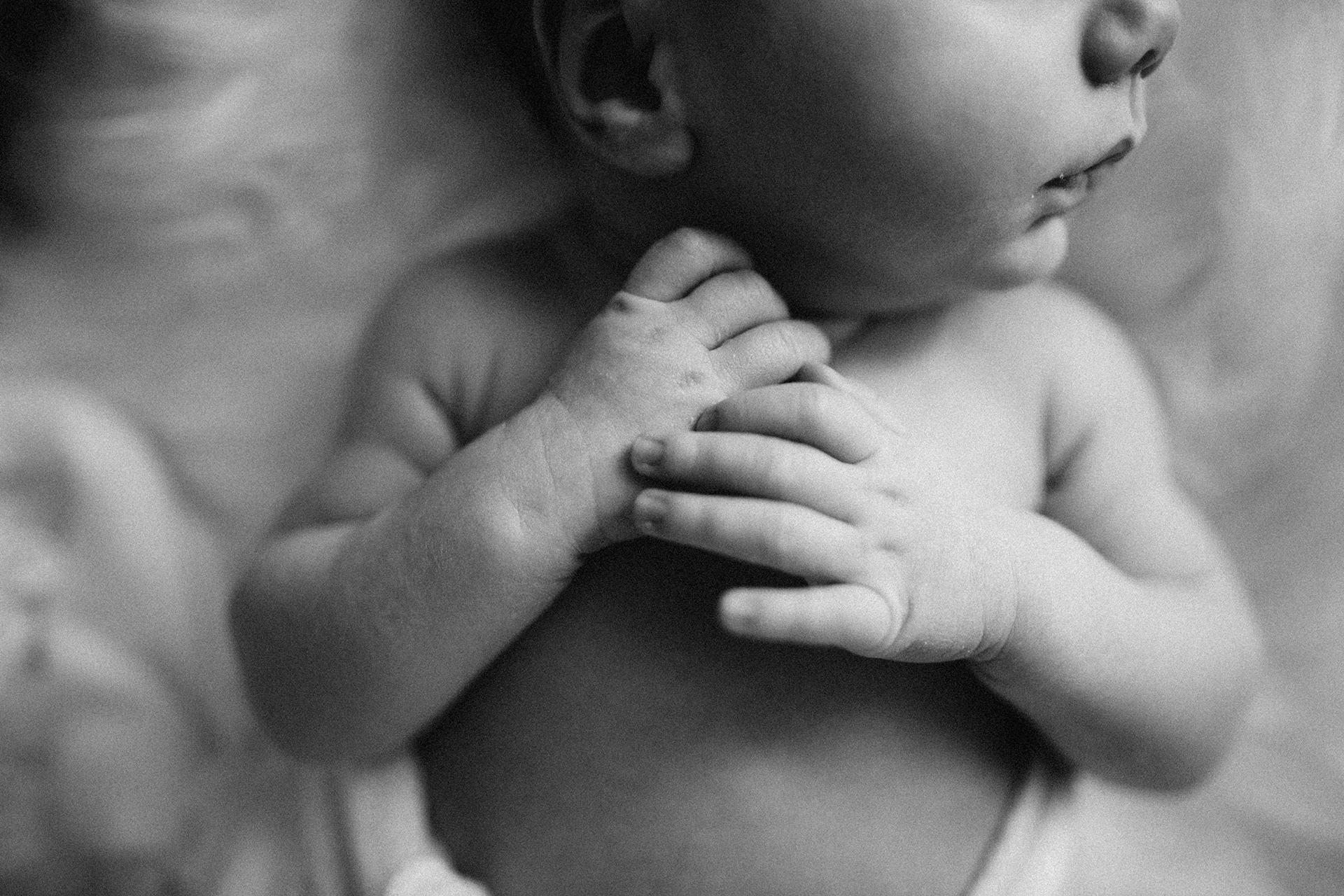 Kandi Zadel + The Story Behind
Babies are the most precious gifts on earth. We love to stare them for hours on end so that's why having newborn photos taken is super important. Time is fleeting and those small details that we adore like the flakes on the skin or that oh-so-sweet peach fuzz can be gone in an instant. Kandi documents newborns in a timeless manner and manages to make those details special. We have no doubt that once her photos are looked back on, those raw emotions experienced in the past come back to the surface. We so happy to have her in this installment of The Story Behind and how she goes behind the photo and shares her thought process on it.
IG Handle:.
@kandizadelphotography
Where was this photo taken?
The photo was captured inside my one room downtown studio space in my small town of Pikeville, KY.
How did the location add or hinder to your image?
My studio space is intimate and historic. The natural light that floods the room even on a cloudy day makes for a beautiful session. There is an older brick wall that is on one side and the other walls were painted white.
DSLR, iphone, instant or film?
DSLR Canon 5D Mark III with a Sigma 35mm Art lens.
What were your camera settings for this image?
ISO 200, f1.6, 1/160 sec
Can you tell us "The Story Behind" this shot?
This sweet newborn slept the whole entire time. This is always a dream come true for me because I often do not heat up my studio much since I am more natural led. He never moved and allowed me to capture whatever shots we needed. Once I have the shots I feel like I need I go for the ones that speak. He laid there so perfectly without a fuss and this one spoke to me.
What speaks to you about this image? What specifically made you press the shutter?
The way that he held his hands. The still and small way that he let his laid back personality shine through. As a parent you want to remember every detail. Every moment. I am currently 8 months pregnant and I hit the shutter on this one because if he were mine… I'd want to remember him just like this! That, and I have always had a thing for hands. There's not many sessions I shoot that I don't include hands. It's always the hands that hold us that mold us into who we are… and for newborns and kiddos it's those little hands that change our lives.
What was your composition technique with this shot?
Center! I typically love rule of thirds and showing some white space in images. Those typically speak to me when I shoot. They remind me of how small we really are on this big planet. With newborns sometimes it's a different story. You want that closeup to remember the tiny hands and small wrinkles that fade so fast. With him lying on the settee I shot overtop of him and focused in on his hands.
Did you have any lighting challenges/How did you light the image?
I did not have any that day! My studio is natural light and is on the second floor of the building. The day was beautiful so the room was filled with beautiful rays of light.
Did you use any special techniques – freelensing, prism, etc?
I did not use any special techniques for this one.
Was this photo happenstance or did you visualize it prior? If so, how did you envision the image and set up for it?
I had planned on doing a few shots over him as I do with all of my newborns; however, I did not know if he would let me compose his hands. Often, I like to see what the baby does and not pose or push them. My newborn sessions are baby-led sessions.
Did you use a preset to edit this image, your own selective edits or a combination of both?
I used VSCO to start the image and then included my own edits afterwards.
Do you have any addition information you would like to share with our readers?
One thing I get asked is what makes me choose black and white for some images. I always try to include the color version for the client as well… but, some images just speak to me as timeless. I don't have just one or two black and white presets that I use. I have a few that I love and can't choose a favorite from! I shared the black and white version of this one because to me it says… he won't keep this small for long!
Follow Kentucky's own Kandi Zadel at the following places:
SITE | FACEBOOK