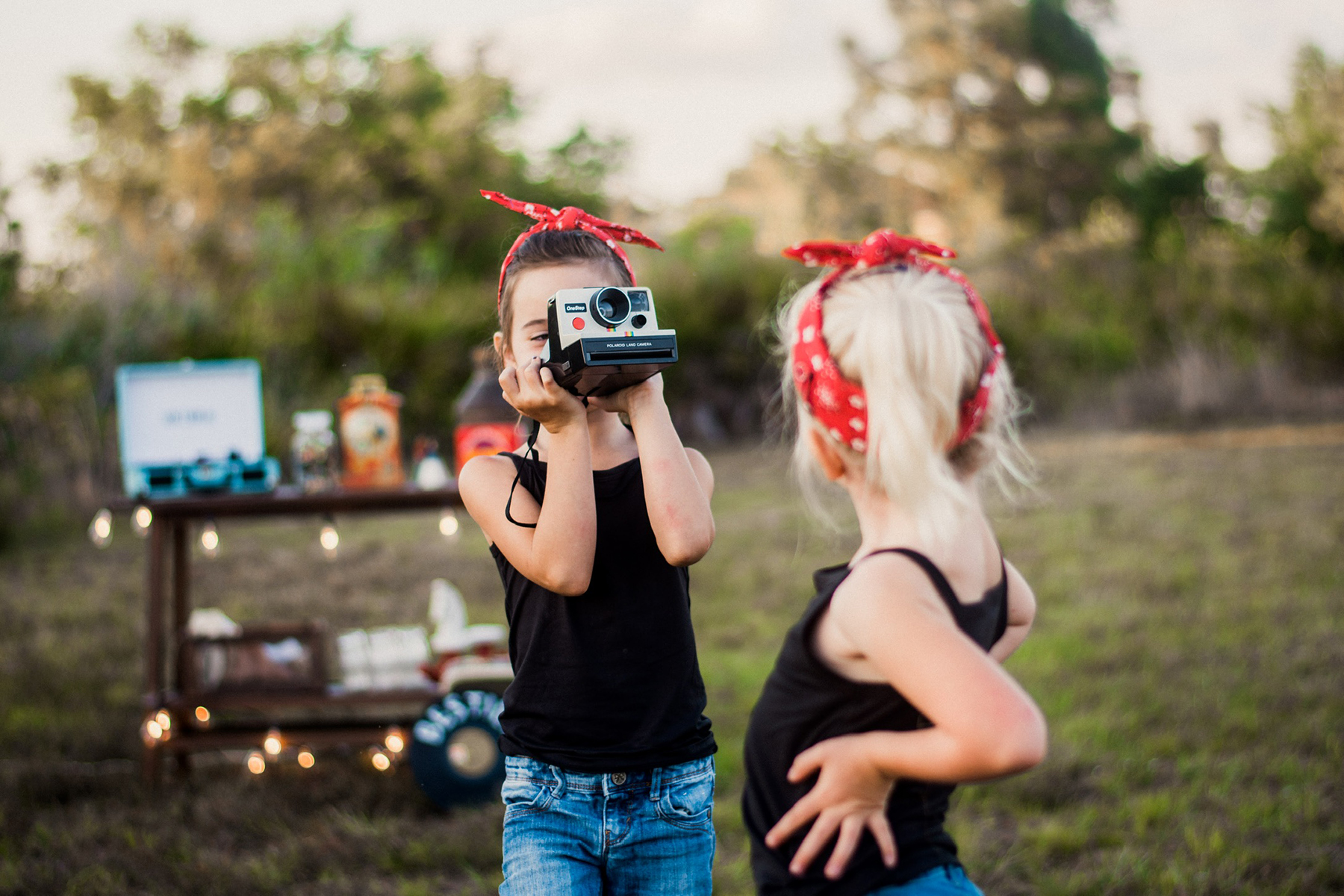 Katie Forlow + The Story Behind
Welcome to our next installment of The Story Behind. Today we are featuring Katie Forlow. We spotted her sweet and adorable photo in our IG tag and totally fell head over heals in love with it. Her retro themed shoot between her little sister and her bestie is so cute and we love how she continues to do something involving them each month. They will have the best memories to look back on. So without further ado, let's welcome Katie to the blog!
IG Handle:.
@katieforlowphotography
When did you discover your passion as a photographer?
As a 12 year-old girl looking to express my creativity, I picked up my mom's old Nikon and started snapping images everywhere I went. Finding the ability to capture beauty even in unlikely places sparked a deep interest in me to continue this journey and passion for photography.
What inspires your art?
People. Human beings have beauty that goes far beyond what society defines as beautiful. We are filled with deep emotions and wonder and bear stories of love, pain, and endurance. Capturing the genuine character of people is what inspires me the most.
Where is your favorite place to create/photograph?
In people's homes or places where they are most comfortable and relaxed.
Tell us about your creative process.
I follow a lot of amazing artists on instagram that spark creativity. In my locations, I look for textures and backgrounds that make the subject really stand out. Mostly I just go with the flow and see what happens.
Where was this photo taken?
In a small field across the street from my house.
DSLR, iphone, instant or film?
DSLR | Nikon d7200 | 35mm lens.
What were your camera settings for this image?
f2.4, 1/500, and ISO 200
Can you tell us "The Story Behind" this shot?
My little sister, Addie and her friend Maggie have such a sweet friendship. I was working on a themed photoshoot with them for each month of the year. This retro session really brought out their spunky personalities. They had so much fun doing all the silly poses they could think of!
What speaks to you about this image? What specifically made you press the shutter?
The genuine bond these two little girls have with one another. They didn't care how silly or crazy they acted in front of each other, all they knew was they were having fun and loved being together.
What was your composition technique with this shot?
Centered.
Did you have any lighting challenges/How did you light the image?
Golden hour light.
Did you use any special techniques – freelensing, prism, etc?
No.
Was this photo happenstance or did you visualize it prior? If so, how did you envision the image and set up for it?
I had an idea of what I wanted, but as children normally do, plans are pretty flexible. So eventually I just let them do their thing and followed along with their playful actions.
Did you use a preset to edit this image, your own selective edits or a combination of both?
I hand-edited and tweaked this image in Lightroom.