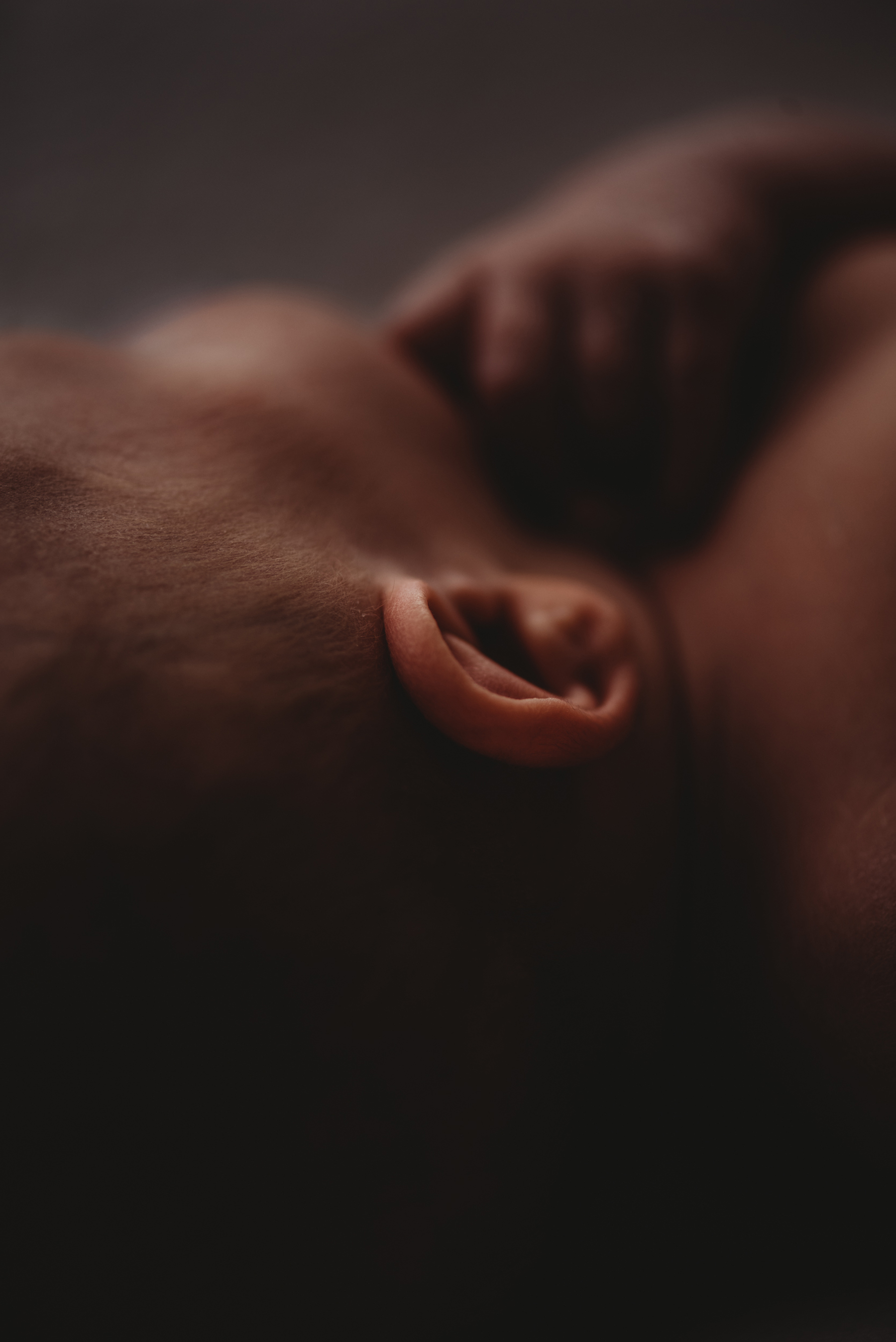 Kimberley Jones + The Story Behind
We are so excited to have Kimberley on the blog today for our series The Story Behind. We were awe-struck by her amazing photo when we spotted it in our IG tag. It's not your normal newborn capture so of course we love that she went outside the box and capture this truly amazing and tender photo. So without further ado, let's welcome Kimberley on the blog and keep reading to learn more about her photo and how it came to be.
IG Handle:.
@kimberleydawnphotography
When did you discover your passion as a photographer?
Throughout college I wanted to be a Photographer or a Stylist, being given a brief and making it come to life. I then fell in to working with garment suppliers and stopped creating until I had my first son almost 6 years ago. We were gifted a newborn session and I just kept thinking, 'why am I not doing this?'. I loved watching the photographer work, posing my son and taking so much care. We had the same photographer back 20 months later when my second son was born and after that my partner bought me a camera. I took a short course to learn about my camera, exposure and lighting. I spent as much time as I could photographing my own children and friends babies to learn what worked and to find my own style. Now when I'm asked to photograph a newborn, a mother or a family I feel so blessed that I get to create for a family and capture their memories.
What inspires your art?
Memories. Connection. Although I love the images I have of my sons and treasure them for the memories they hold both of my newborn boys and of the start of my photography journey, I regret so much not being in those photos. I want to capture connection and authentic moments in a simple and natural way. I want families to look back at the images I took in years to come, and remember how it felt that day having their photographs taken whilst holding their newborn or child. I want families to look at photographs and be able to unlock memories of the small features and unique details that I captured.
Where is your favorite place to create/photograph?
In clients homes. I don't feature much of a scene in my images, newborns and families are the focus of my photography, so I choose a large window in my clients home and set up. I love that if there are siblings that they can just dip in and out of the session depending on their mood. Parents can relax and take in the moments, and it just feels so personal. I like that every gallery has a different feel to it as the lighting, furniture and background varies so much in each home. I would like to explore including more in-home, lifestyle images in my galleries and have discovered so many inspiring photographers that do this so well, this is my goal for next year.
Tell us about your creative process.
I go into each shoot with a plan of shots I want to take, thinking about combinations of family members I need to capture and if there are new poses I want to try. Once I get to a clients home this can all change depending on the available lighting, how much space we have to use, and how willing newborns and siblings are to participate! So I always have a few back up ideas and will change my session flow depending on if baby wants to be held, if siblings want to be snuggled right up with their new addition or prefer to keep a little distance. I try to keep sessions very relaxed and if something isn't working then will quickly move on to something new, give siblings breaks, and try to keep things flowing.
When it comes to editing I like depth, shadows and moodier tones. I try to achieve a portrait look to my images, focusing on the people in them and keep everything else simple.
Where was this photo taken?
In my client's home.
DSLR, iphone, instant or film?
DSLR | Nikon D750 | 105mm Nikkor lens
What were your camera settings for this image?
ISO 320, f3.2 and 1/640
Can you tell us "The Story Behind" this shot?
This was a newborn model call I did so that I could try out my new macro lens, and practice macros for the first time. I love how macro images are so bold and dramatic because of their focus, but also soft and have depth. I wanted to include macros in my client galleries after saving so many images from photographers I follow; Kristen Cook, Natalie Adams, Sarbury Photo Design and Sophie Lea Photography. I watched macro tutorials, read Q&As from these photographers on settings and lighting for macros, and went in to the session with a plan of the shots I wanted to practice. As soon as I loaded up the images I was hooked on macros. I now love meeting each newborn and seeing which unique details I want to capture for them and their parents.
What speaks to you about this image? What specifically made you press the shutter?
This newborn had delicate features so I wanted to focus on his ears, hands and feet as these are features that always draw me in when I see them. I wanted to focus on the small hairs at the top of his ear that would soon disappear.
What was your composition technique with this shot?
I tend to edit on the moodier side for macros and I try to include as many other features as I can to add interest and depth to the image. I centred the ear and also edited the image so the foreground and background have deeper shadows, with the light falling through the centre.
Did you have any lighting challenges/How did you light the image?
I use natural light. I set up near a large window and use a white curtain to diffuse the light and create softer highlights and shadows.
Did you use any special techniques – freelensing, prism, etc?
Macro
Was this photo happenstance or did you visualize it prior? If so, how did you envision the image and set up for it?
I turned baby's head towards the light and shot from the shadow side for this image. This created lots of deep shadows and made the ear the focus as this is where the light falls. I visualised this shot going in to the session and it turned out as I had planned it. I upped the shadows and lowered exposure during my edit to bring the focus to the ear even more.
Did you use a preset to edit this image, your own selective edits or a combination of both?
SMAL Presets. I lowered the exposure overall and darkened the background further for a moodier look. I lowered highlights and reduced white, and increased shadows slightly. After applying the preset I usually adjust exposure, shadows, my white and blacks as well as my HSL sliders. Presets are great for a base but I always adjust depending on the lighting, baby's skin tones as these usually pull more red and orange, and I will adjust for the look I am trying to achieve.
Do you have any addition information you would like to share with our readers?
This was my first session exploring macro photography and it took me months to invest in myself and try this, and I'm so glad I did. I am continually learning from other photographers, being inspired by their work and what they are creating.
Continue to follow more of Kimberley's incredible work at the links below:
SITE | FACEBOOK | INSTAGRAM