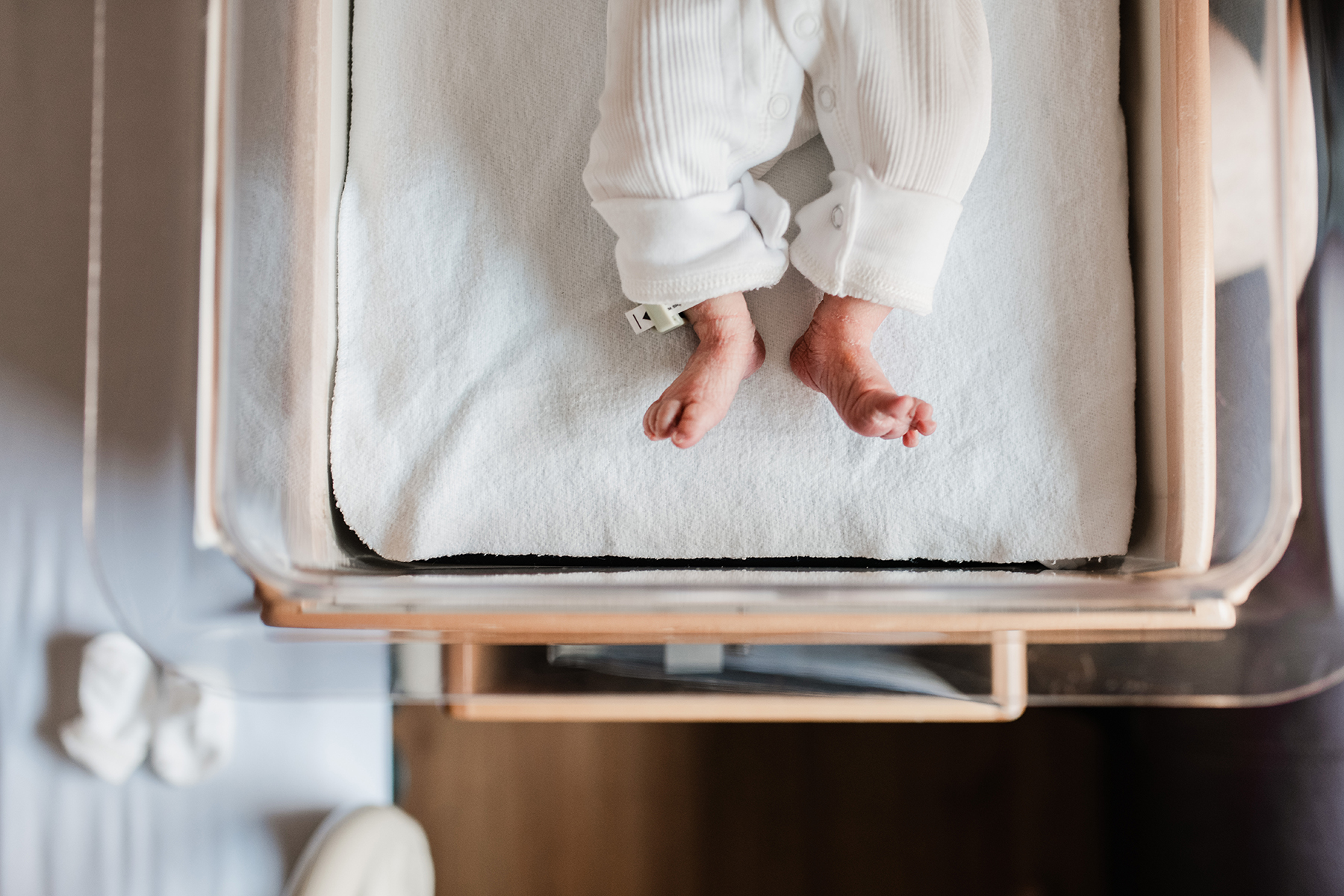 Krystal Franke + The Story Behind
We can all agree that newborn photos evokes a warm and happy feeling. There is nothing like the freshness and beauty of a newborn. Capturing those first "new to the world" moments are so special, so when we spotted Krystal's sweet photo of her client's bundle of joy in our IG tag feed, we were immediately smitten with it. The wrinkled little feet and curled up toes are just about to much for us to handle. We reached out to Krystal to see if she would be up to being featured in our The Story Behind series and we are happy to report she said YES! Keep reading to learn more about how this photo came to be.
IG Handle:.
@krystalfrankephotography
What inspires your art?
Legacy and Details. We all have one life. And it flies by in the blink of an eye. I am so passionate about documenting all of those incredible, once in a lifetime moments and all the mundane moments in between that make up that one precious life we have. When I look back at photos of my great grandparents, grandparents and parents, I'm transported back into time. I get a glimpse into the love that created us all. I strive to create art that evokes emotion, that brings us back in time and documents the tiny details that remind us how truly incredible life is. I want my clients to be able to step back, engage in the moment and soak up every detail of their journey.
Where was this photo taken?
This photo was taken in a hospital two days after mom delivered in her hospital room. I had documented her birth two days prior and had come back to document the day she would be going home.
How did the location add or hinder to your image?
I love to document the environment as it is. Whether it is in a delivery room, a bedroom or in the kitchen… those every day environments are what make up the story of our lives. I love the cold cup of coffee that has been sitting on the night stand since 3am when your baby kept you up all night. Or the laundry piling up because your time has been devoted to this new little baby. This is the stuff of life. The imperfectly ordinary beauty that encompasses all that love and sacrifice demands. I prefer my newborn work to be documentary in nature, using the arms and hands of mom and dad as props.
DSLR, iphone, instant or film?
DSLR | Nikon D850 and shot with a Sigma 35mm 1.4 lens.
What were your camera settings for this image?
f/2.2, SS 1/200, ISO 640.

Can you tell us "The Story Behind" this shot?
So this little one is extra special. She was the first baby for Brittany and David which made her arrival super special. Not only that, they didn't know whether she'd be a boy or a girl. I photographed her delivery 2 days prior and it will hands down be one of my favorite birth's I've ever documented. Brittany pushed only three times and baby Vivian arrived in this world with a big announcement from dad, "it's a girl!". I have never been part of a more joyful and exciting delivery. There was not a dry eye in the room. After some bonding with mom and dad, dad made his way over to the waiting room to announce her arrival. Family erupted into cheering, jumping and hugs. It truly was an incredible experience to be a part of and will always go down as one of my favorite birth stories.
What speaks to you about this image? What specifically made you press the shutter?
I love that this photo includes the edge of the bassinet as well as the edge of mom's hospital bed. It instantly brings the viewer into the story. It is not just a photo of perfect baby feet, but baby feet in a hospital room after delivery. You are transported into the story of birth, monitors and long nights of learning what life is going to look like now. You understand that it's been a long journey of dreaming about having a baby, to pregnancy, to delivery and now to these perfect baby toes.

I also love that the baby's skin is not retouched. I love my newborn photography to be real, raw and organic. Not overly done or smoothed out.
What was your composition technique with this shot?
I compose based on what speaks to me. Sometimes it is center, sometimes rule of thirds and sometimes it is breaking all compositional rules. For this shot, the rule of thirds definitely was the guiding composition. In the moment, this composition was what spoke to me the most. I love that you can see the edge of the bassinet and the hospital bed in the lower left corner. It tells the viewer that there is more to the story than just baby feet.
Did you have any lighting challenges/How did you light the image?
I only shoot in natural light in delivery rooms and postpartum rooms. I prefer to use window light as my primary source of light as much as I possibly can. I love shadows and the way they create depth in an image. So I embrace the challenge that low light gives me.
Did you use any special techniques – freelensing, prism, etc?
No special techniques 🙂
Was this photo happenstance or did you visualize it prior? If so, how did you envision the image and set up for it?
This photo was definitely happenstance. I always try to include shots of the feet in my Fresh 48 sessions (because who doesn't want to remember every single tiny detail of their newborn's feet??) but I shoot totally based on the natural flow of a session. I don't walk into any session with a certain shot list. I like to step back and say "how can I tell this story"? And I let the emotion, connection and environment inspire me.
Did you use a preset to edit this image, your own selective edits or a combination of both?
I do use presets that I alter to my own taste in a lot of my work but for this specific image, I hand edited the image with an emphasis on creative split toning!
Continue to be inspired by Krystal at the following links:
SITE