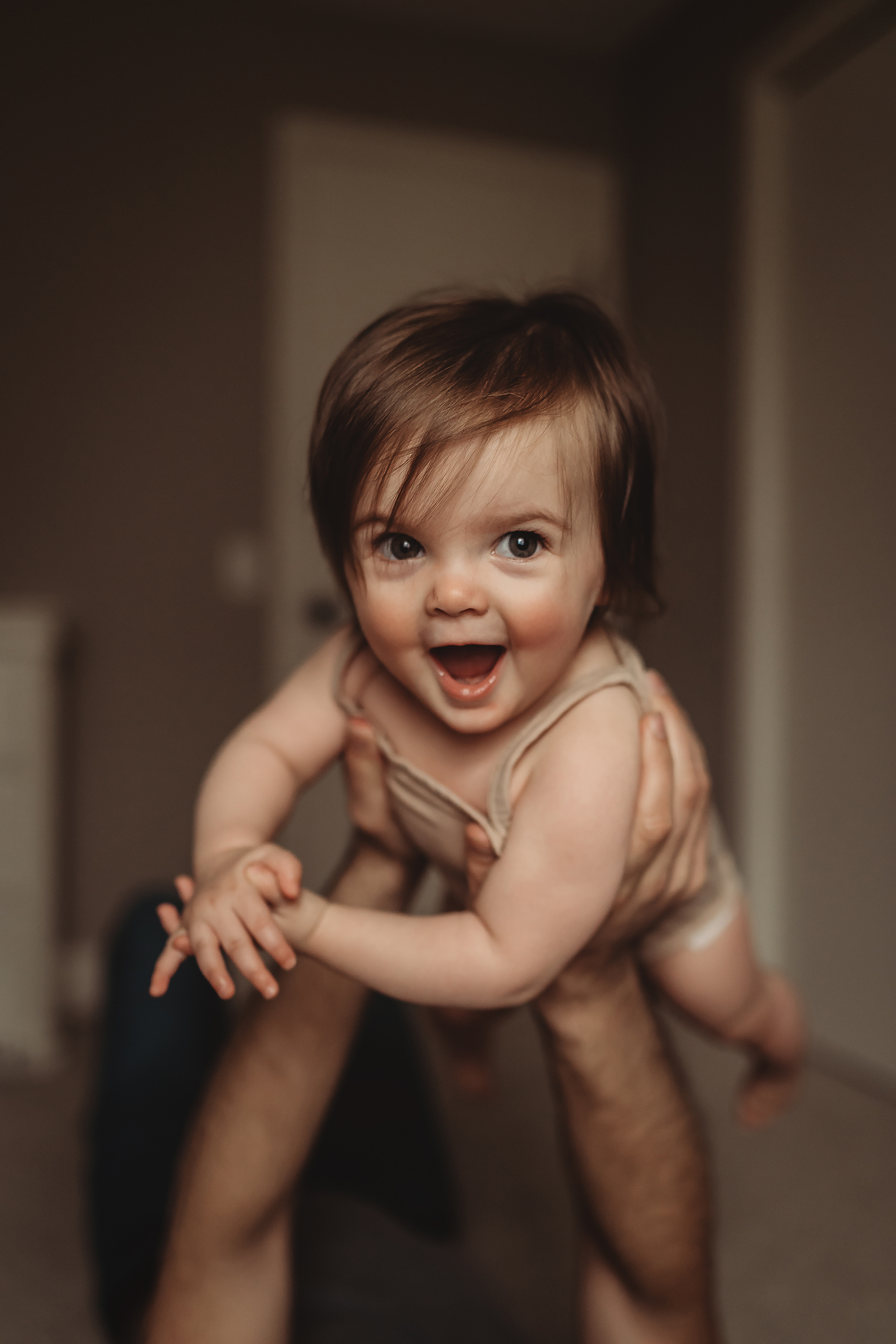 Lauren Bogert + The Story Behind
Lets just start this post by saying, this little nugget is sooooo cute! SERIOUSLY!! Now, that's out of the way, we want to welcome Lauren to the blog today for our The Story Behind series. We spotted her adorable photo while scrolling through our IG tag feed and we had to take a pause and soak in all the joy and cuteness it exuded. We love the soft monotone display of colors and how the composition points you in the direction of what really matters….that sweet little face! So keep reading to hear more of what Lauren has to say about how this photo came to be.
IG Handle:.
@laurenbogertphotography
What inspires your art?
My daughters are a huge inspiration to me! I'm also inspired by so many other photographers. Instagram is one of my favorite places to get inspiration.
Where was this photo taken?
This photo was taken in my home.
How did the location add or hinder to your image?
I love photographing my girls in my home because they are free to run and play while I follow them around!
DSLR, iphone, instant or film?
DSLR | Sony A7iii | Sigma Art 35mm 1.4 lens.
What were your camera settings for this image?
The settings were f1.8, 1/200 sec, with ISO 1250.
Can you tell us "The Story Behind" this shot?
I saw my husband lifting her up in the air like this earlier in the week, and got inspired to take this shot! I waited until after her nap, since she is usually pretty happy when she wakes up. I had him lay on the ground and hold her up in the air facing the window while I snapped away!
What speaks to you about this image? What specifically made you press the shutter?
I just love her expression in this specific image, and the way she is holding her little hands together. Her big smile is what made me press the shutter!
What was your composition technique with this shot?
I tried to center her for this shot! There was nothing too spectacular about her surroundings, so I decided centering her for this image would be best.
Did you have any lighting challenges/How did you light the image?
The room was very dark. Normally I try to angle my subject to the side a little bit when using window light because I like having some shadows, but it was so dark, I had my husband face her directly towards the window so I could utilize all of the light that was coming in. The image is slightly out of focus, but I decided to go with it anyways since I loved it so much.
Did you use any special techniques – freelensing, prism, etc?
No techniques were used.
Was this photo happenstance or did you visualize it prior? If so, how did you envision the image and set up for it?
I visualized it prior. Not much setting up was needed!
Did you use a preset to edit this image, your own selective edits or a combination of both?
I used SMAL presets as well as some hand edits.
Do you have any addition information you would like to share with our readers?
Don't be afraid to shoot in areas without a lot of light! I try to embrace any noise/grain, and get as close to the window as I can.
Want to see more of Lauren's beautiful work?
SITE | FACEBOOK | INSTAGRAM