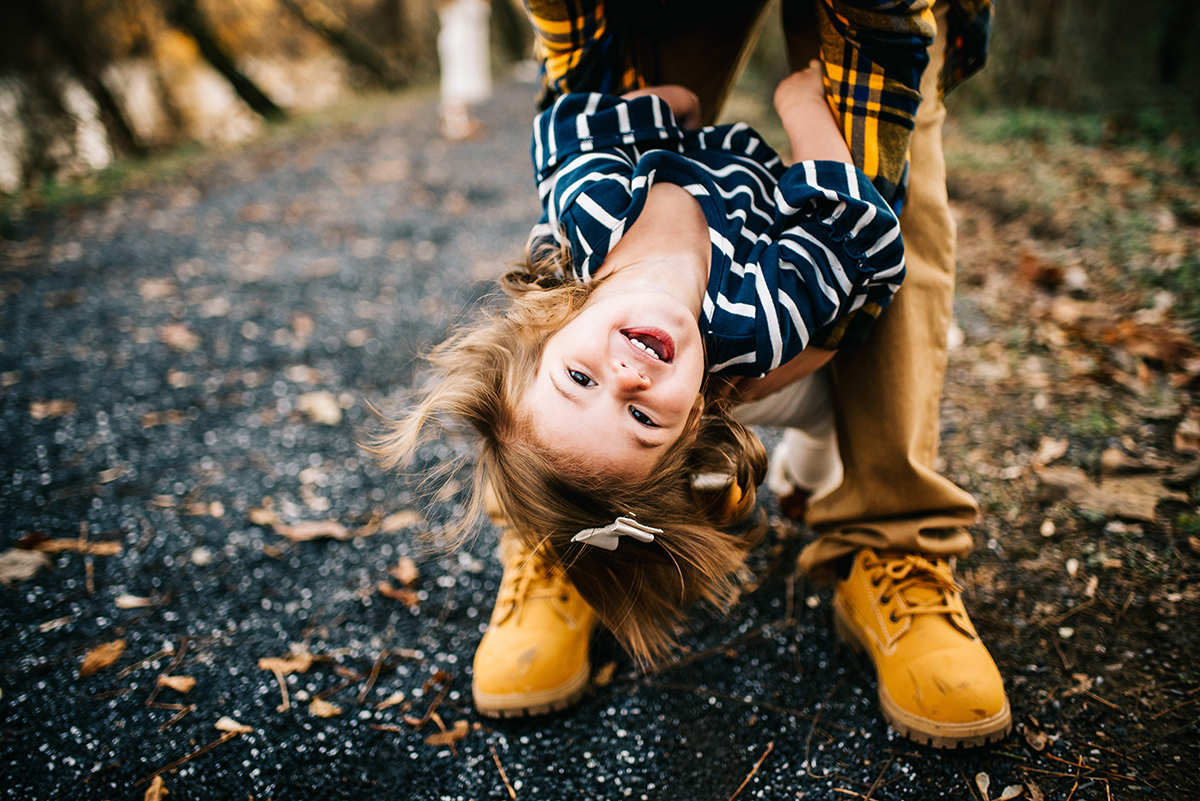 Lauren Morris + The Story Behind
We've seen photos that evoke emotions. After all, isn't that one of our top goals when we press the shutter? When we came across this image from Lauren in our IG tag, it sparked a joyous, happy emotion with us. A smile instantly grew on our face and we immediately have flashbacks of our childhood playing twirl or take me to the moon. We wanted you, our readers, to have the same giddy feeling so that's why Lauren is this week's The Story Behind feature.
IG Handle:.
@laurenmorrisphoto
Where was this photo taken?
In a park.
DSLR, iphone, instant or film?
Nikon D750 shot with a 35mm lens.
What were your camera settings for this image?
ISO 400, 1/1000, f/2
Can you tell us "The Story Behind" this shot?
As I was grabbing a few shots of just mom and dad, I heard Aliza's sweet giggle and had to turn around to see what she was laughing about. Her big brother was holding her upside down so I quickly snapped this photo.
What speaks to you about this image? What specifically made you press the shutter?
I loved how she was smiling. She was so happy. I wanted to make sure that I captured that.
What was your composition technique with this shot?
Rule of Thirds — It just so happened this way. I didn't have time to move and capture this photo any other way.
Did you use any special techniques – freelensing, prism, etc?
No.
Was this photo happenstance or did you visualize it prior? If so, how did you envision the image and set up for it?
Happenstance 🙂
Did you use a preset to edit this image, your own selective edits or a combination of both?
I used a combination of my own edits and a preset from Twig & Olive Photography.
Do you have any addition information you would like to share with our readers?
This image proves that some of the best photos are ones that aren't planned. This shot was one of my favorites from this session because it reflects a genuine emotion. Aliza is the youngest of five siblings and she is so very loved as you can see in this photo.
You can see more of Lauren's work at the following:
SITE