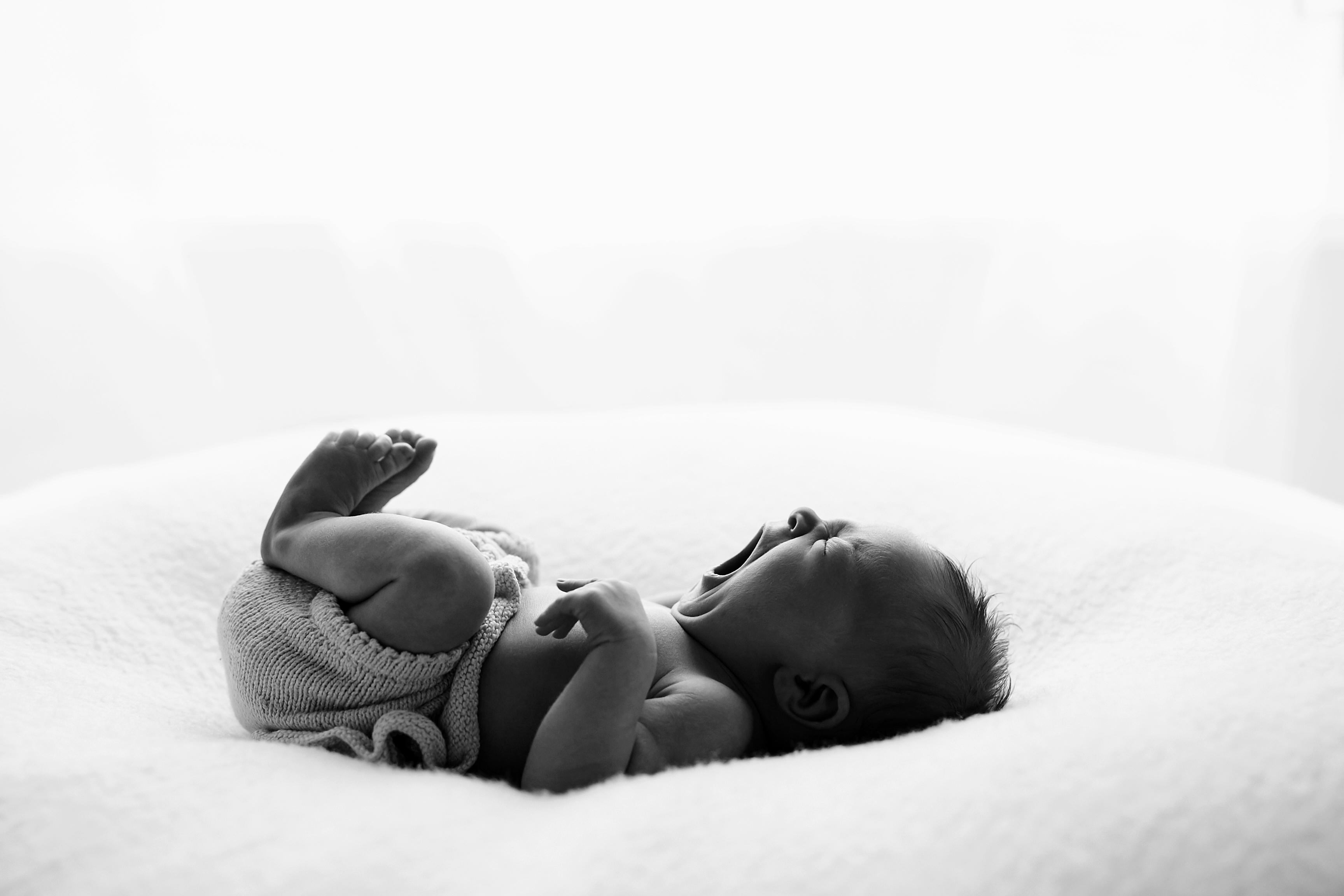 Sophie Partyka + The Story Behind
There is nothing that can put a big smile on your face than spotting an adorable newborn photo. That's exactly what happened when we came across Sophie's little yawning cutie in our IG tag feed. We loved the simplicity of it and the conversion is AMAZING! So with that said, we reached out to her to see if she would be on board to be featured in our The Story Behind series and we are so grateful she said yes. Read on to found out how this image came to be.
IG Handle:.
@sophieleaphotography
What inspires your art?
Children and parenthood. I have always been drawn to photographing people. Now, as a mother of three, capturing the journey of parenthood and the growth of a child is my biggest passion. I know first hand just how fleeting it is, how hard it can be. So, finding the beauty in the simple things, the things you may ordinarily miss, is what drives me to capturing families each day. With newborn photography, I strive to capture the things that I know will be missed as they grow. The tiny details and the behaviours that are found only in the freshest of humans.
Where was this photo taken?
In my clients home, under the window of the master bedroom.
How did the location add or hinder to your image?
I travel to homes for my newborn session, so my first job when I arrive, is to find the light. I opened up the shutters and diffused the light coming in. Placed my beanbag right up against the window and did the entire session in a 1.5-1.5m space. The rest of the room was quite dark so this is what we had to work with. Once you find the good light, the space isn't as important, its how you work around it.
DSLR, iphone, instant or film?
DSLR | Canon EOS 5D Mark III shot with a Sigma Art 50mm lens.
What were your camera settings for this image?
f2.5, 1/500.
Can you tell us "The Story Behind" this shot?
This is the end of this little ones newborn session. As I spend a lot of the session keeping them cozy and sleepy, I always love to let them stretch out at the end of the session, and it's one of my favourite things to capture. Some cry instantly from being so exposed, but some slowly stretch, yawn and open their eyes. And this little one just did the most incredible tuck and yawn, she spoilt me.
What speaks to you about this image? What specifically made you press the shutter?
I just love capturing things that are truly 'newborn' as this time is so fleeting & their behaviour changes so quickly. The way she is tucked up, womb like, soles of her feet touching, chin so wide it touches her chest, all of that is so specific to newborns. And that is what I want to capture for her parents.
What was your composition technique with this shot?
I used the 'rule of thirds' here and I love this composition for these images.
Did you have any lighting challenges/How did you light the image?
This image was back lit with lightly diffused window light.
Did you use any special techniques – freelensing, prism, etc?
I didn't use any special techniques for this image.
Was this photo happenstance or did you visualize it prior? If so, how did you envision the image and set up for it?
This was visualized with a touch of wishful thinking! As the session finished, I pushed the beanbag as close to the window as I could to help create the contrast. I unwrapped the baby, placed her on the bag bag and sat eye level to her to ensure I could capture all the movements she displayed. I love this angle for these images, as you can see them in perfect proportion.
Did you use a preset to edit this image, your own selective edits or a combination of both?
This was edited using Little Pieces, Rich Black and White.
Continue to see more of Sophie's beautiful work at the following: WEBSITE