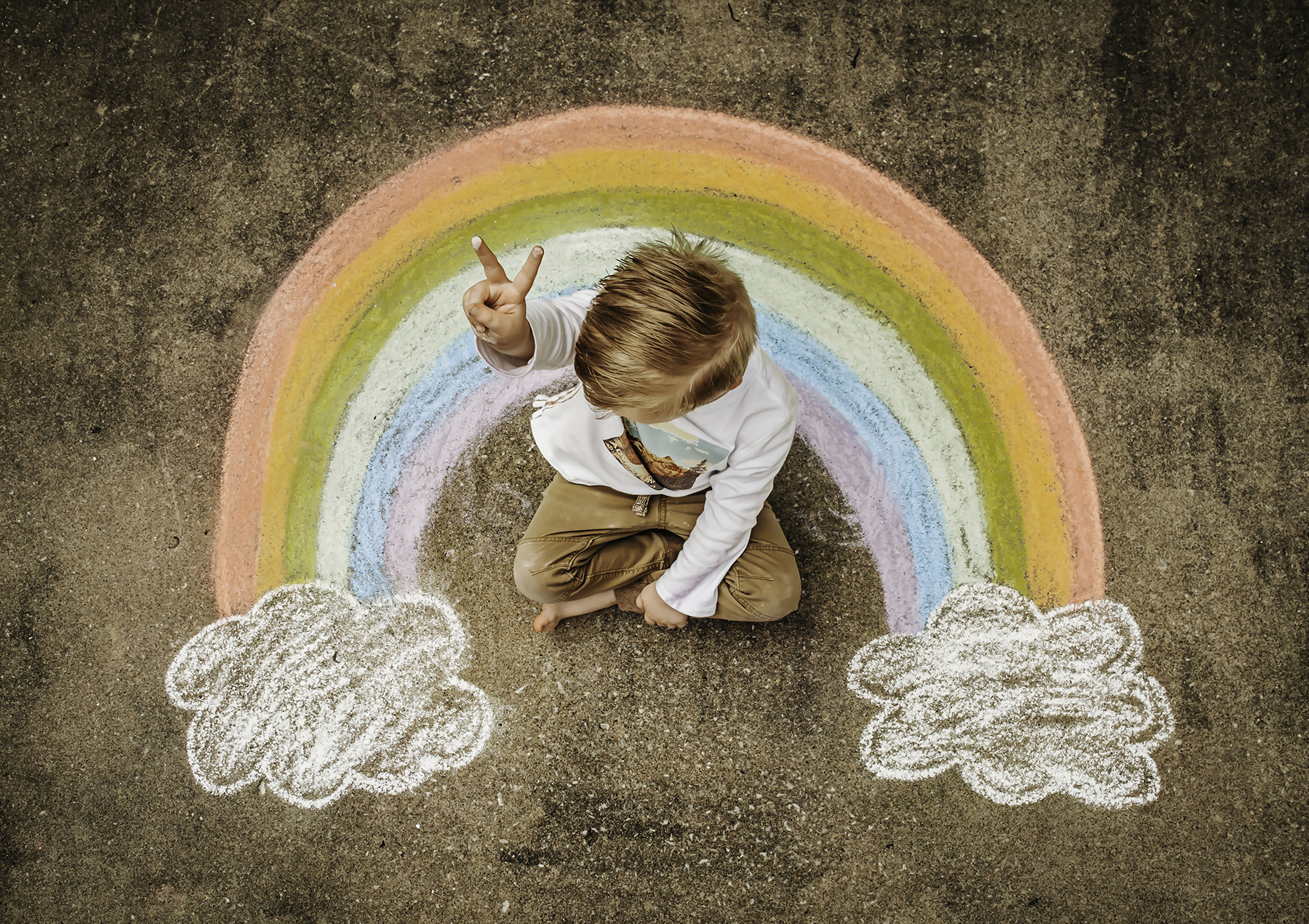 Lisa Wagner + The Story Behind
We can't get enough of rainbows in all the photos we've been seeing in our IG tag feed. What they have meant and represented during this time brings so much more meaning to them as of late. So when we saw Lisa's colorful and fun photo, we reached out to her to see if she would be interested in being in our The Story Behind series. We were overjoyed when she said yes. So keep reading to hear the story behind her photo and we hope it puts a smile on your face like it did ours.
IG Handle:.
@wagnerhousephotography
What inspires your art?
Two little boys that follow me around calling me "Mama." Stalking my kiddos with a camera doesn't always pay off but sometimes all it takes is a little patience and a hint of bribery to get that magical shot.
Where was this photo taken?
Warrensburg, Missouri.
How did the location add or hinder to your image?
Location for this image wasn't an issue at all. We have a nice and flat back patio which was perfect for creating this image.
DSLR, iphone, instant or film?
DSLR | Nikon D3300 | 18-55mm lens.
What were your camera settings for this image?
ISO 100, f4, 1/800 sec.
Can you tell us "The Story Behind" this shot?
In the midst of all the crazy going on in the world right now, I wanted this image to uplift and radiate "good vibes" by reminding everyone this is all temporary and brighter days are to come.
What speaks to you about this image? What specifically made you press the shutter?
What spoke to me was how this image made me feel. All of this positivity in such a simple photo. There's something about the colors of this rainbow and my son throwing up a peace sign just made my heart so happy.
What was your composition technique with this shot?
I wanted my son to be the main focus of this photo, so I chose a center composition.
Did you have any lighting challenges/How did you light the image?
I used natural light for this image and with a lot of patience from my toddler we waited until the clouds were covering the sun so there wouldn't be any harsh shadows.
Did you use any special techniques – freelensing, prism, etc?
No.
Was this photo happenstance or did you visualize it prior? If so, how did you envision the image and set up for it?
This photo turned out so much better than I could have ever pictured it in my mind. My set up consisted of a step stool and some old sidewalk chalk. Originally, I wanted my son to lay on his back with his hands behind his head but the sun was too bright for him to keep his eyes open, so I had him sit "criss-cross applesauce." Then I asked him to throw up a peace sign. It was one of those "let's try this" moments, it totally worked out.
Did you use a preset to edit this image, your own selective edits or a combination of both?
I used one of Belle Brooke Photography's indoor presets and tweaked it to my liking.
Do you have any addition information you would like to share with our readers?
Shoutout to my sweet Elijah for putting up with me and my camera.
Continue to follow Linzie's inspiring work at the links below:
SITE | FACEBOOK | INSTAGRAM