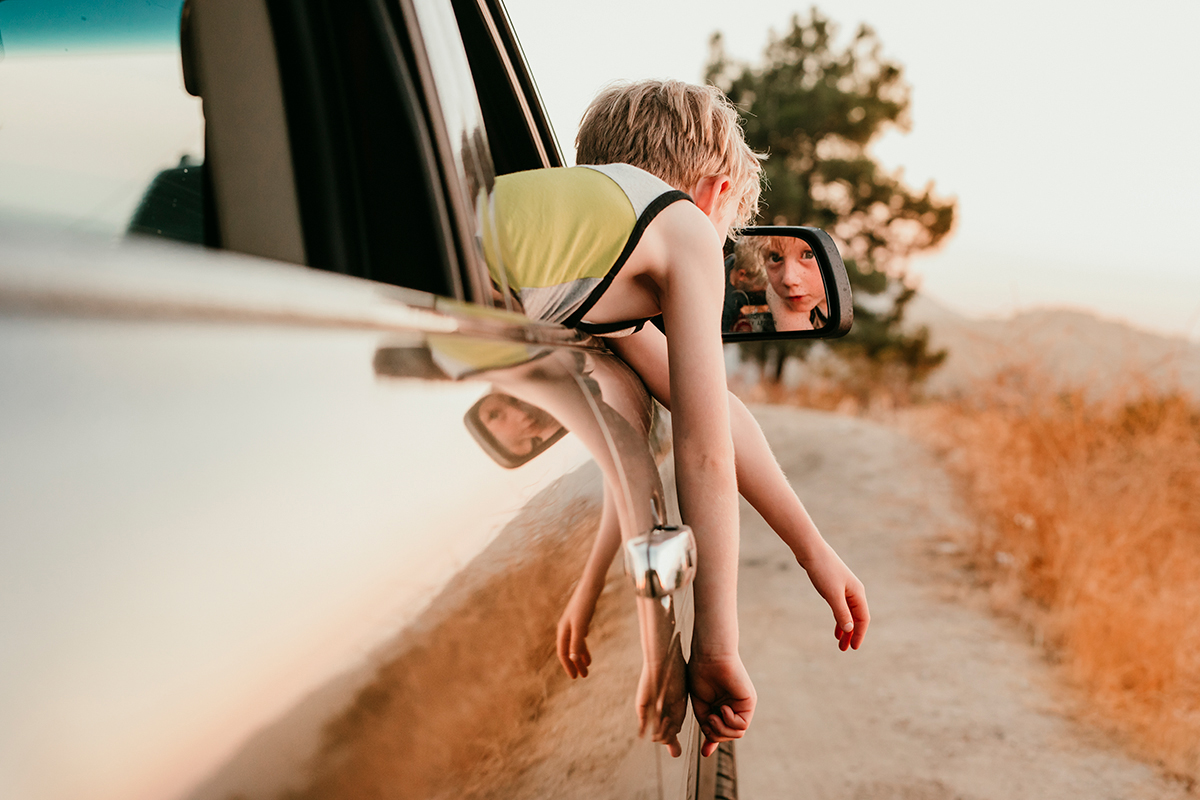 Marissa Roseillier + The Story Behind
Oh my — do we love a photographer that knows how to fill up a frame! Because of her thoughtful intentions while shooting, Marissa Roseillier's beautiful shot featured here today packs a punch in just one little frame. At first glance, her composition locked us right in but as we kept scanning, we couldn't get over the reflections and the perfect tones in the golden light that surrounded her shot, telling us a mighty story all on its own. Still we had to no more and we knew that this shot especially would be a fantastic edition of The Story Behind.
Can you tell us "The Story Behind" this shot?
It was a warm summer night and I wanted to watch the sunset with my boys. So we drove up to the mountain close to our house where there are amazing views. I had to pull over the car literally on the edge of a cliff so the kids stayed in the car to watch the sun setting. At one point my oldest looked into the passenger mirror and I asked him to hold it so I could snap this photo. Although I sometimes direct a little bit, I like to follow my kids around and photograph them doing their things.
DSLR, iPhone, instant or film?
Canon 5d Mark IV
What were your camera settings for this image?
ISO 2000, f/3.2 , 1/400
What speaks to you about this image? What specifically made you press the shutter?
I was really drawn to the way he was looking back at me with his big eyes through the mirror. And the way his arms and body were hanging out the window. Also I loved the reflection of him and the mountains on the car.
Did you have any lighting challenges/How did you light the image?
This is all natural light during golden hour.
Was this photo happenstance or did you visualize it prior? If so, how did you envision the image and set up for it?
This photo was happenstance. I just shot him doing exactly what he was doing 🙂
Did you use a preset to edit this image, your own selective edits or a combination of both?
Yes, Smal Rose 06 with edits.
Why in particular is this photo special to you?
For me this photo works because it feels like childhood. It brings back memories to when I was little and I would stick my hands out the window.
Thank you to Los Angeles' Marissa Roseillier for taking us through this beautifully timed shot. You can find more from Marissa here:
SITE // INSTAGRAM // FACEBOOK