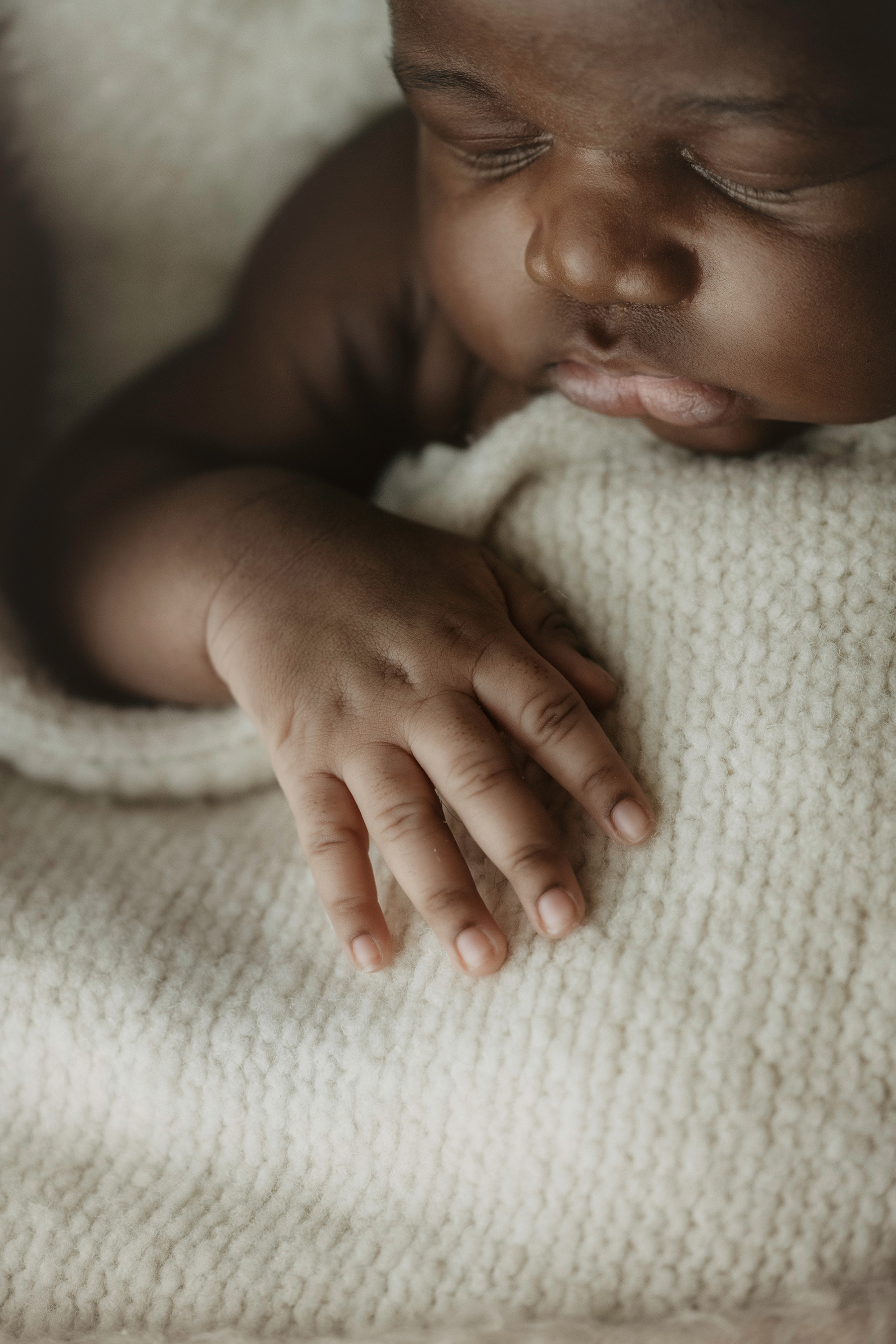 Molly Dockery + The Story Behind
This week we are welcoming Molly as our The Story Behind feature. Her sweet and enduring newborn photo stopped our scroll instantly in our IG tag. The details from the little wrinkles in the skin to the dimples in the wee knuckles had us swooning. So of course we reached out to her to see if she would be up for a few questions and we are happy she said yes. Keep reading to learn how this precious photo came to be.
IG Handle:.
@mollydockeryphotography
When did you discover your passion as a photographer?
When I was a child I would follow my friends and family around relentlessly with my Pentax K1000. I would spend hours in the meadow at our home photographing plants and rocks. It was not my original career path but after a move left me jobless, my husband encouraged me to see if I could make a business out of it… and here I am!
What inspires your art?
Nature. I love earth tones and natural textures.
Where is your favorite place to create/photograph?
For my newborn clients, my studio is my favorite place to work. It's small and cozy and has beautiful natural light. I feel at ease and inspired there. I also love outdoor sessions and the freedom it provides older children. I feel that children are much less inhibited and more comfortable when they are exploring outdoors.
Tell us about your creative process.
I have a pretty tight workflow when it comes to my newborn sessions but I try to allow the session to flow naturally. I know where the light looks best in my studio and so I set up accordingly but once the baby is there, I sit and watch. I spend a lot of time waiting for the perfect moment, expression, yawn… I do baby-led posing, so I allow the baby to settle in however they feel comfortable. Once I stopped getting hung up on getting a specific pose, I found that my sessions became far more enjoyable and the results were more beautiful.
Where was this photo taken?
This photo was taken at my studio right outside of Asheville, NC.
DSLR, iphone, instant or film?
DSLR | Nikon D850 | Sigma 150mm 2.8 Macro lens
What were your camera settings for this image?
1/200, ISO 940, f4
Can you tell us "The Story Behind" this shot?
This little guy didn't want to be tucked in, so he had pulled his little hand out. I LOVE baby knuckle dimples and the light was hitting so perfectly, I knew I needed a macro of his little fingers with his sweet face peeking in.
What speaks to you about this image? What specifically made you press the shutter?
It feels so authentically him. Exactly as he was at this stage in his life. Those chubby cheeks, the sweet pout, those tiny fingers… they will all change. But there will always be this moment frozen in time, so his parents can revisit his tiny, perfect features.
What was your composition technique with this shot?
Confession time… I don't pay attention to any of the rules. I learned them all when I was starting out, so maybe subconsciously I'm following them to some extent. I've been photographing newborns for over a decade and I just know when a shot 'feels right' to me. And this shot felt right.
Did you have any lighting challenges/How did you light the image?
I shot from the shadows to show off the definition in those perfect knuckle dimples.
Did you use any special techniques – freelensing, prism, etc?
No special techniques 🙂
Was this photo happenstance or did you visualize it prior? If so, how did you envision the image and set up for it?
I always shoot detail shots but I don't plan them out specifically. I just let them happen. He moved his hand here on his own and I saw this shot and took it.
Did you use a preset to edit this image, your own selective edits or a combination of both?
I do use a Beloved Stories color preset. I'm not sure exactly which one, it's just called 'Free Color Preset'. I got it years ago for signing up for a newsletter or something and I've been using it pretty much exclusively (with some tweaks) ever since!
Do you have any addition information you would like to share with our readers?
For this image, he is in a prop about 6 inches from the window. I love to use props as a way to get detail images and add some variety to the clients gallery.
Continue to follow more of Molly's stunning work at the links below:
SITE | FACEBOOK