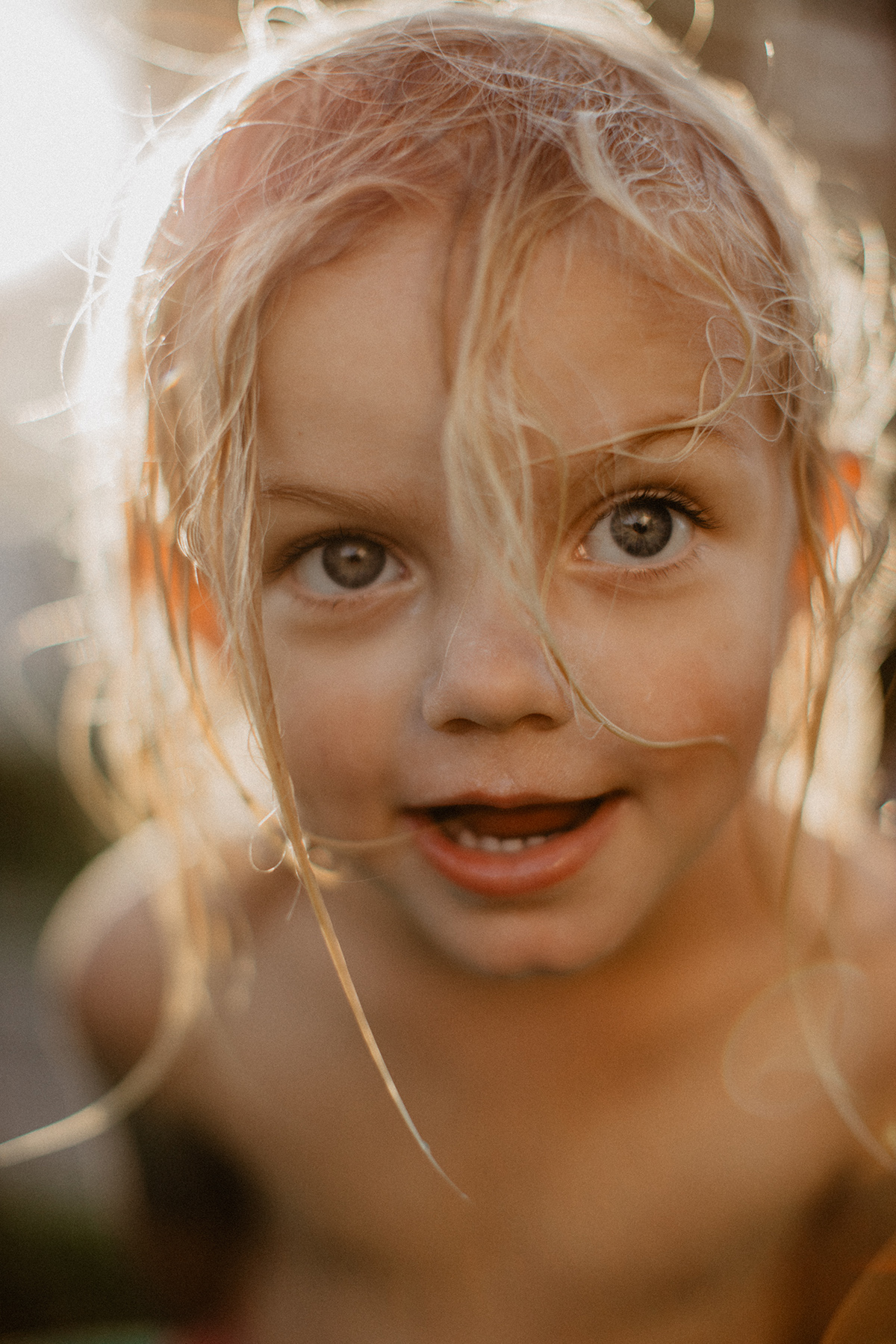 Nicole de Rooy + The Story Behind
We all know that Australia produces some of the best light for photos. It's golden, warm and so inviting. And it's a well-known fact that the photographers from down under know how to use such light and make glorious photos. Nicole was no exception. Her light-filled up close and personal portrait caught our attention and we immediately wanted to know the story behind it. So let's welcome Nicole to this installment of The Story Behind:
IG Handle:.
@nicoleanne1
Where was this photo taken?
We Live in NSW, Australia on the coast. This photo was taken in my front yard.
How did the location add or hinder to your image?
At sunset in my front yard, the light is so perfect, it peeps through the trees and makes me want to get my camera out every time!
Can you tell us "The Story Behind" this shot?
It was a perfect summers afternoon, my husband and I were having a beverage out the front while we watched the sunset and kids play in the splash pool. Hazel (my daughter in the shot) loves water, so I thought what better opportunity to grab the camera out and snap a couple of her having a great time.
What speaks to you about this image? What specifically made you press the shutter?
It's my little Hazel in a nutshell. She is so cheeky and I think this image shows that side of her. I also love her eyes in this image. She was shoving her face into the camera (not camera shy one bit haha) so I naturally was clicking away!
What was your composition technique with this shot?
At the time, I was not really thinking about composition, Hazel was constantly moving, closer and further away from me, I tried to make it centered, but it ended up being slightly off centre.
Did you have any lighting challenges/How did you light the image?
The light was so dreamy and perfect. I took the image with the sun behind her.
Did you use any special techniques – freelensing, prism, etc?
Nope.
Was this photo happenstance or did you visualize it prior? If so, how did you envision the image and set up for it?
Happenstance, I was just relaxing with the husband and kids and looking at the amazing sunset I thought id be able to get some nice natural snaps of the children playing. So I ran inside and grabbed my camera out and just snapped away, nothing posed.
Did you use a preset to edit this image, your own selective edits or a combination of both?
Yes, I used Beloved Stories. With a bit of tweaking from me.
Want to see more of Nicole's work? Just follow her at the following:
FACEBOOK | INSTAGRAM