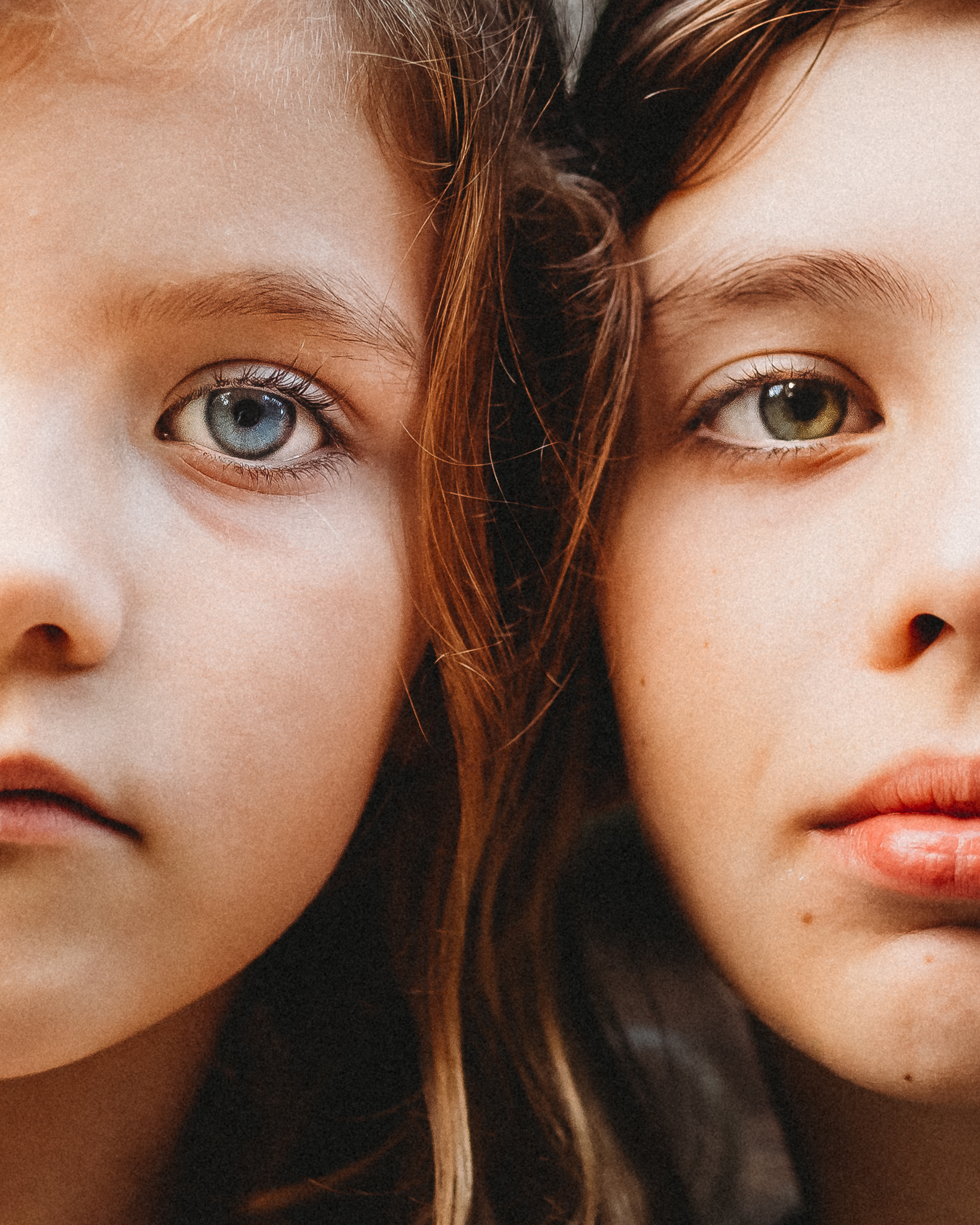 Romy Drew + The Story Behind
We are so giddy that Brisbane's own Romy Drew is our artist this week in The Story Behind. We've been fans of Romy's work for quite some time now and we've enjoyed browsing through her IG stream. When we came across this photo, we instantly stopped and studied it. Everything about it is absolutely extraordinary and exquisite. But, perhaps our favorite part is the details. It's all about the details folks. Take a look at their eyes. You can see the flecks of different shades of colors and the delicate eyelashes that frame them. So without further ado, keep reading to find out more about this stunning image.
IG Handle:.
@romydrew
Where was this photo taken?
This image was taken right behind my local dog park in a park.
How did the location add or hinder to your image?
I drive past this location everyday since it's at the end of my street. I often eyed it off as a location for years before finally stopping by when my sister and her kids came to visit. Not actually knowing at first it was a dog park, I didn't realise how many people would be walking past with dogs barking! Although we managed to find a quiet spot hidden from the foot traffic and where the kids could play freely and have fun – because this is so important to keep little kids happy!
DSLR, iphone, instant or film?
Canon 5D Mark III shot with a Sigma Art 35mm lens.
What were your camera settings for this image?
ISO 640 f2.5, 1/400 sec
Can you tell us "The Story Behind" this shot?
My niece and nephew live about a 10 hour drive from me, so when they visit a couple times of year, I make sure to photograph them. I love seeing how they've grown since last time and how their personalities have developed.
What speaks to you about this image? What specifically made you press the shutter?
These two are only 16 months apart in age and although have such a beautiful bond, they really are chalk and cheese when it comes to their personalities. I love this crop where you can see their physical differences at a glance.
What was your composition technique with this shot?
I really wanted their eyes to be the main focus so I ensured they were lined up best I could (I had my nephew crouch down ever so slightly. To try for as natural positioning as possible, I had him layered behind her so his neck wouldn't look off to the side too much because he is taller. I used the rule of thirds to line up the eyes and halved their faces.
Did you have any lighting challenges/How did you light the image?
It was right at the end of the day, the sun was already behind lots of trees. I had the kids look towards where the light was and bumped up my ISO to get it exposed correctly.
Did you use any special techniques – freelensing, prism, etc?
No special techniques other than working with kids to stay still long enough to set the shot up! haha.
Was this photo happenstance or did you visualize it prior? If so, how did you envision the image and set up for it?
I didn't go down to the park with this specifically in mind, however I wanted to try for this shot for some time. When the two kids were sitting near each other, I gave it a go.
Did you use a preset to edit this image, your own selective edits or a combination of both?
I started with a base of a SMAL preset and made personal tweaks I always do with the tone curve tone, highlights/shadows, whites/blacks etc.
Do you have any addition information you would like to share with our readers?
My niece and nephew are a couple years older than my kids, so they often play a big part in any techniques or poses I'm wanting to try. Their attention span is a little better than my two so I can usually convince them to partake. I have a beautiful series of freelensed shots of my niece, she's by far the most interested in taking creative direction!
Follow Romy Drew at the following places:
SITE