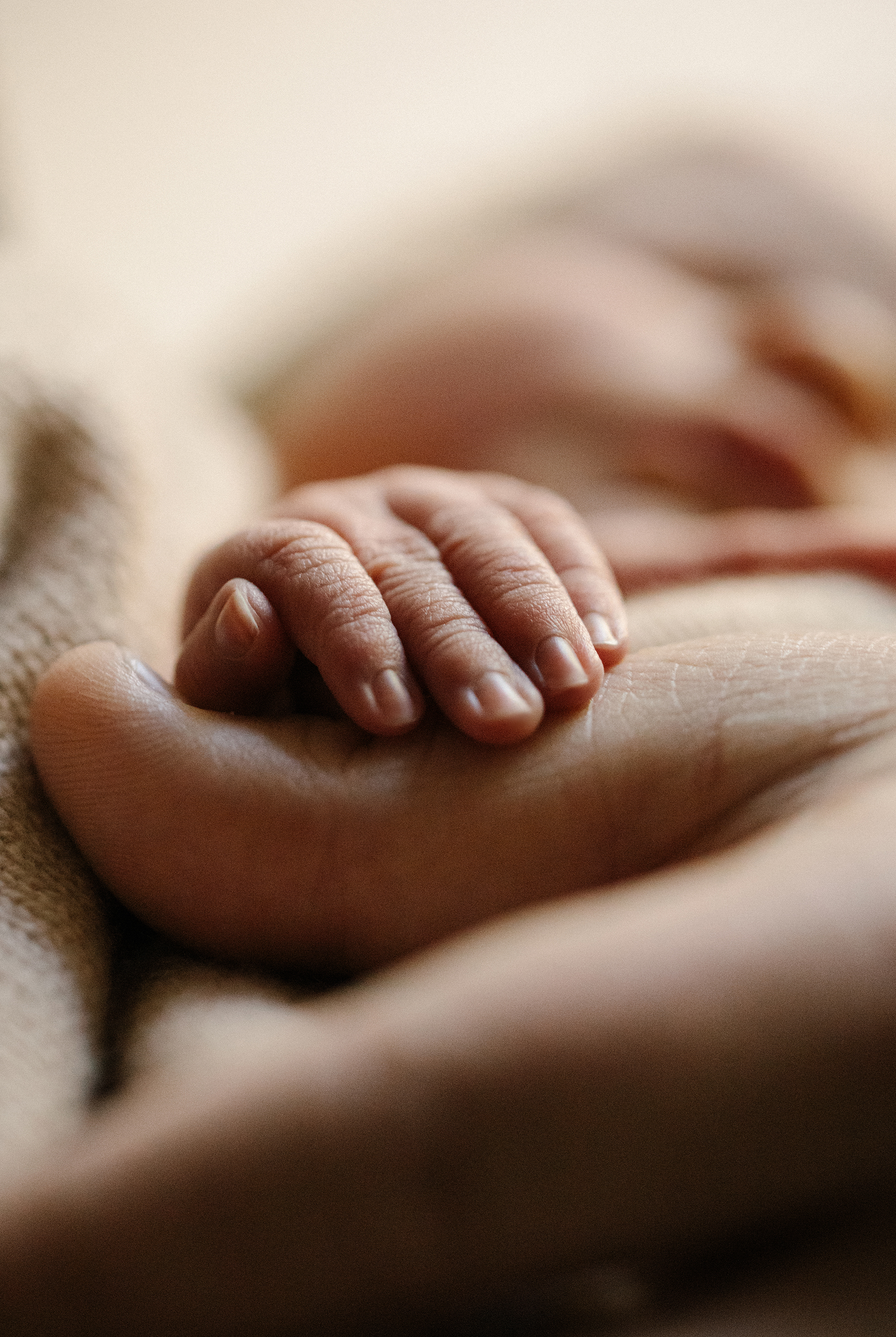 Sarah Manuel + The Story Behind
We didn't intend to invoke "newborn fever" today but it's hard not to catch it after seeing Sarah's touching photo. The details, the light, the colors all have us in awe as well as the fact that she saw this special moment through her lens and consciously made the effort to capture it. With that said, you can understand why we wanted to know more behind the photo. So not to keep you waiting, let's say "hi" to Sarah as she's the feature this week in our The Story Behind series:
IG Handle:.
@sarbury_photo_design
What inspires your art?
From a young age I've been inspired by nature. Natural patterns & textures and the way that they are highlighted by light, has always fascinated me. I spent hours, days, weeks and months at a time documenting the natural environment. The collection of images and the publication that was designed with those images was later published by the University where I graduated. What I found at the time to be a personal pursuit of style and documentation was received so well by others, that it ignited an obsession with light and capturing subjects from their best angle whilst maintaining their true form.
Where was this photo taken?
In their hospital room.
How did the location add or hinder to your image?
It was extremely dark in the room that morning, the window was tinted and the room was facing a courtyard with upper levels of the building shadowing ours below.
DSLR, iphone, instant or film?
Canon 5D Mark IV and shot with a Tamron 90mm f2.8 Macro 1:1 lens.
What were your camera settings for this image?
1/160, f2.8, ISO 2500.

Can you tell us "The Story Behind" this shot?
This little baby was captured within 2 days of being born. His parents wanted his fresh arrival documented whilst still in hospital.
What speaks to you about this image? What specifically made you press the shutter?
The baby's hand was being highlighted by the light at the time, I was capturing a photo with his Dad in the frame and noticed this composition- so I changed to my macro lens and got in nice and close to capture the patterns on his fresh new hands.
What was your composition technique with this shot?
Centered and the shot was composed to highlight the detailed pattern on the baby's skin.
Did you have any lighting challenges/How did you light the image?
The image was taken in front of the only window in the room. The subject was backlit with the natural light from the window.
Did you use any special techniques – freelensing, prism, etc?
One light source is all I needed for the highlights.
Was this photo happenstance or did you visualize it prior? If so, how did you envision the image and set up for it?
It unfolded naturally whilst taking another image.
Did you use a preset to edit this image, your own selective edits or a combination of both?
I used the Kodak Portra 400 preset from VSCO presets.
Do you have any addition information you would like to share with our readers?
When you look close, really close there's so much beauty that can be easily missed. Appreciation of the smallest details & the beauty of creation.
Continue to be inspired and follow Sarah at the links below:
SITE | FACEBOOK