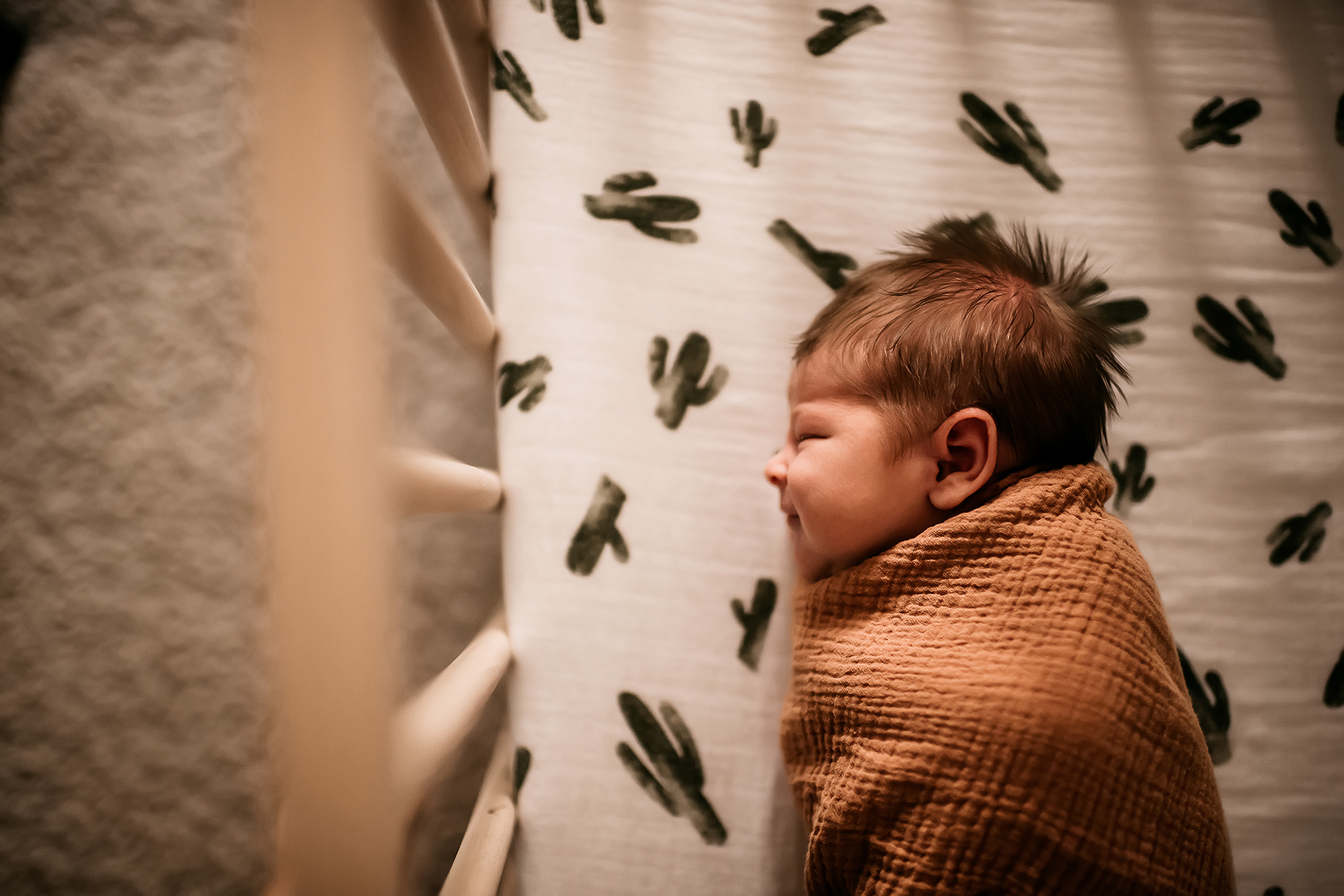 Shiloh Colleen + The Story Behind
Newborns! Seriously folks, what doesn't make you smile more than seeing darling newborn photos? Well, that certainly happened to us when we spotted Shiloh's sweet little creation in our IG tag feed. Between the beautiful colors and gorgeous light, the creative use of the crib railing as leading lines to our favorite, that head full of wispy hair, we knew immediately we wanted to share it with you all in our The Story Behind series so we could learn about how this photo came to be. So without further ado, lets all welcome Shiloh to the blog!
IG Handle:.
@shilohcolleenphotography
What inspires your art?
Absolutely emotion. All ranges of emotions- joy, sadness, happy- anything that connects us through vulnerability and emotion. Motherhood is one of those things that usually checks the box for all of them. There are so many emotions involved in the journey of motherhood and I love the way it connects us through those deep feelings.
Where was this photo taken?
This photo was taken in my clients home. I love photographing newborns in their nursery because it also documents a time stamp of where they slept, nursed and dress every day at that age.
How did the location add or hinder to your image?
Light is always a challenge when shooting in someone's home. I am usually arriving not 100% sure of quality of natural light. I do ask my clients to send me photos in morning and afternoon to compare but it's always different when I arrive. In this case there was not much natural light but we utilized window light to fall on his face making the focus lead right to where I wanted it.
DSLR, iphone, instant or film?
DSLR | Nikon D5 | Nikon 35mm lens.
What were your camera settings for this image?
f/1.4, 1/500
Can you tell us "The Story Behind" this shot?
I love to get a variety of sleeping crib shots. I feel like swaddles, cribs and nursery decor all help document this newborn phase. I also love playing with the crib edge and crib bars to frame the baby's face. I loved the way the rim of the crib in this shot broke up the image and nicely framed the baby's face with a soft foreground bokeh. It helps that he gave the perfect little smile at the right time too!
What speaks to you about this image? What specifically made you press the shutter?
It was a combination of things. The light pouring above down on his head. Having him snuggled in his crib. The details of his hair, face, expressions and that framing of the crib rim.
What was your composition technique with this shot?
Rule of thirds. Using the crib rim and the mattress helped to break this photo into a rule of thirds composition.
Did you have any lighting challenges/How did you light the image?
The nursery had limited light with only one window. I had to really push my settings to adjust for lack of light without compromising quality of the image. I bring a flash (Profoto A1) but really try not to use it unless I have to.
Did you use any special techniques – freelensing, prism, etc?
No.
Was this photo happenstance or did you visualize it prior? If so, how did you envision the image and set up for it?
This is a image that I incorporate with all of my newborn sessions. It's part of my workflow when photographing newborns alone- without mom or dad in the shot. There are only so many ways you can photograph a sleeping baby in a crib so I make sure to move up, down and side to side.
Did you use a preset to edit this image, your own selective edits or a combination of both?
Tricia Victoria Presets from her gold pack.
Do you have any addition information you would like to share with our readers?
The beauty of documenting newborns is that there are so many tiny details we want to remember that change so quickly. Making sure to document wide, in close and then from every angle gives me the variety I need to make sure I have documented every part of the session that my clients will want to cherish forever.
Continue to follow Shiloh's inspiring work at the links below:
SITE | FACEBOOK | INSTAGRAM