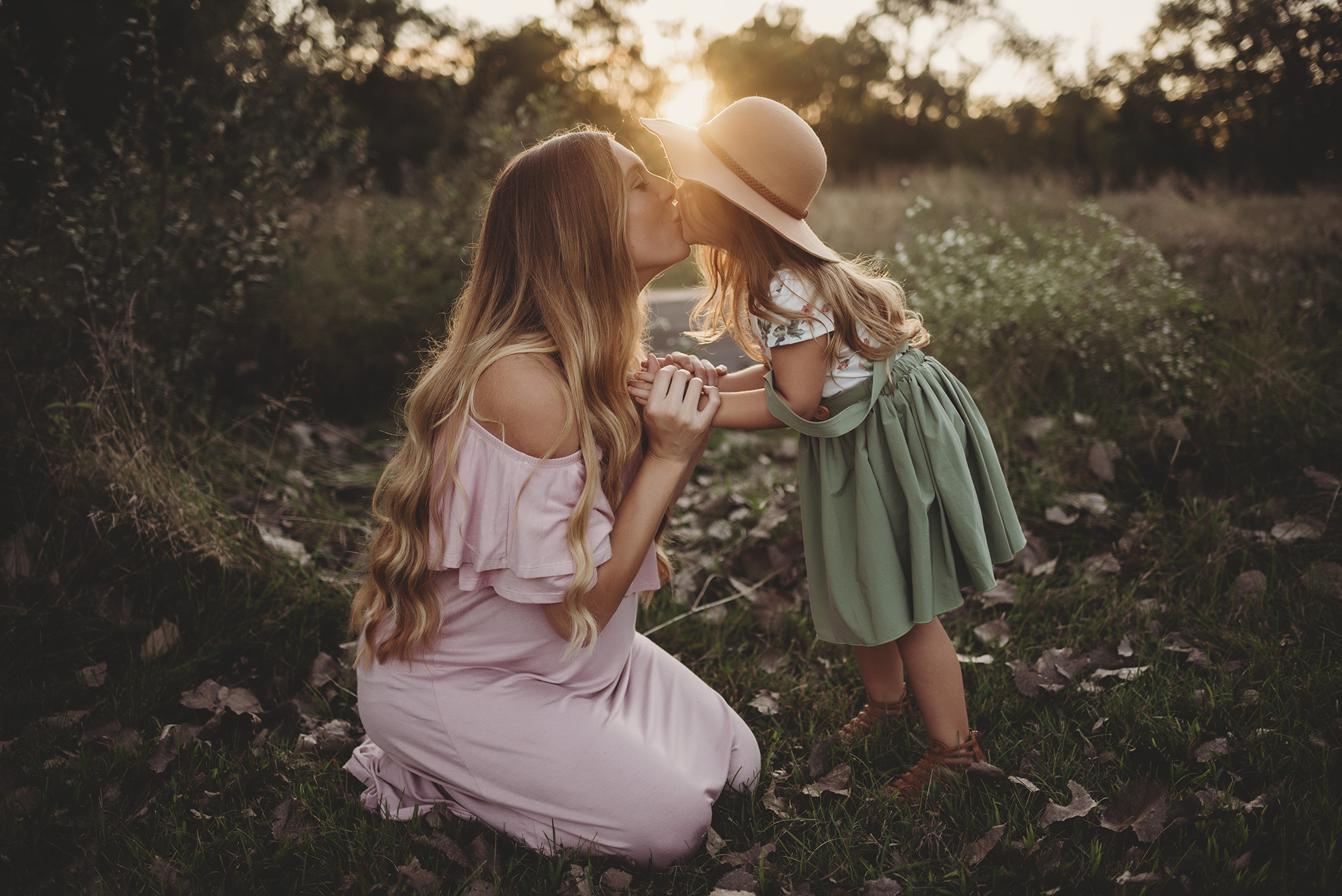 Stacey Rohman + The Story Behind
When we received Stacey's answers to our The Story Behind questions, this response rang true: "What daughter wouldn't love a photo like this with their mom when they are older?" How on point is that statement? Even though this was a client session, we as photographers need to take that statement to heart as well since we normally are the ones behind the cameras. So with the new year here, lets make it our mission to GET IN the shot. After all, it's photos like Stacey's that will be cherished for years and years to come and pasted down from generations to generations and honestly, isn't that why we do this?
IG Handle:.
@staceyrohmanphoto
Where was this photo taken?
Germantown Hills, Illinois behind a church in a field.
How did the location add or hinder to your image?
It is somewhere I like to shoot at often during the summer, so I know my light really well which is SUPER important to me. Being able to follow the light during the session and some-what predict where it will be helps out!
DSLR, iphone, instant or film?
Nikon D750 shot with a Nikon 35mm lens.
What were your camera settings for this image?
ISO 400, 1/1250, Kelvin WB, f/1.8
Can you tell us "The Story Behind" this shot?
This was the sweetest mommy + daughter ever and the mom was expecting her second daughter. When arriving I instantly fell in love with their outfit selection. The daughter's personality and sass just added to it all and we had fun with it!
What speaks to you about this image? What specifically made you press the shutter?
I shoot a lot during a session so there were a before just before and a before just after that I didn't use, but these girls kissed perfect and I moved slightly to grab some light in between. I love that this photo will be something that both of these girls cherish for the rest of their lives. What daughter wouldn't love a photo like this with their mom when they are older?
What was your composition technique with this shot?
Center / I wanted the flare between them and they happened to kiss perfectly and it all just played out!
Did you have any lighting challenges/How did you light the image?
I am a natural light photographer so knowing the area and shooting at that time often I was familiar with what settings would be best and adjusted slightly due to the sun peaking perfectly though the trees.
Did you use any special techniques – freelensing, prism, etc?
I did not, just filtering light through trees.
Was this photo happenstance or did you visualize it prior? If so, how did you envision the image and set up for it?
All of my photos are happenstance. I have a visual or an idea of what I want, but all of my photos are prompts and asking my clients to do something so you never know how it will play out. Each person can put their own special twist or add their own character to the photo.
Did you use a preset to edit this image, your own selective edits or a combination of both?
Yes I used SMAL 01 from the SMAL Presets.
Do you have any addition information you would like to share with our readers?
Wardrobe is always a BIG part of making a session go from good to AMAZING. I know the little girls outfit was from Baileys Blossoms, which was a question I got a lot!
Continue to be inspired by Stacey's work at the following:
SITE | FACEBOOK