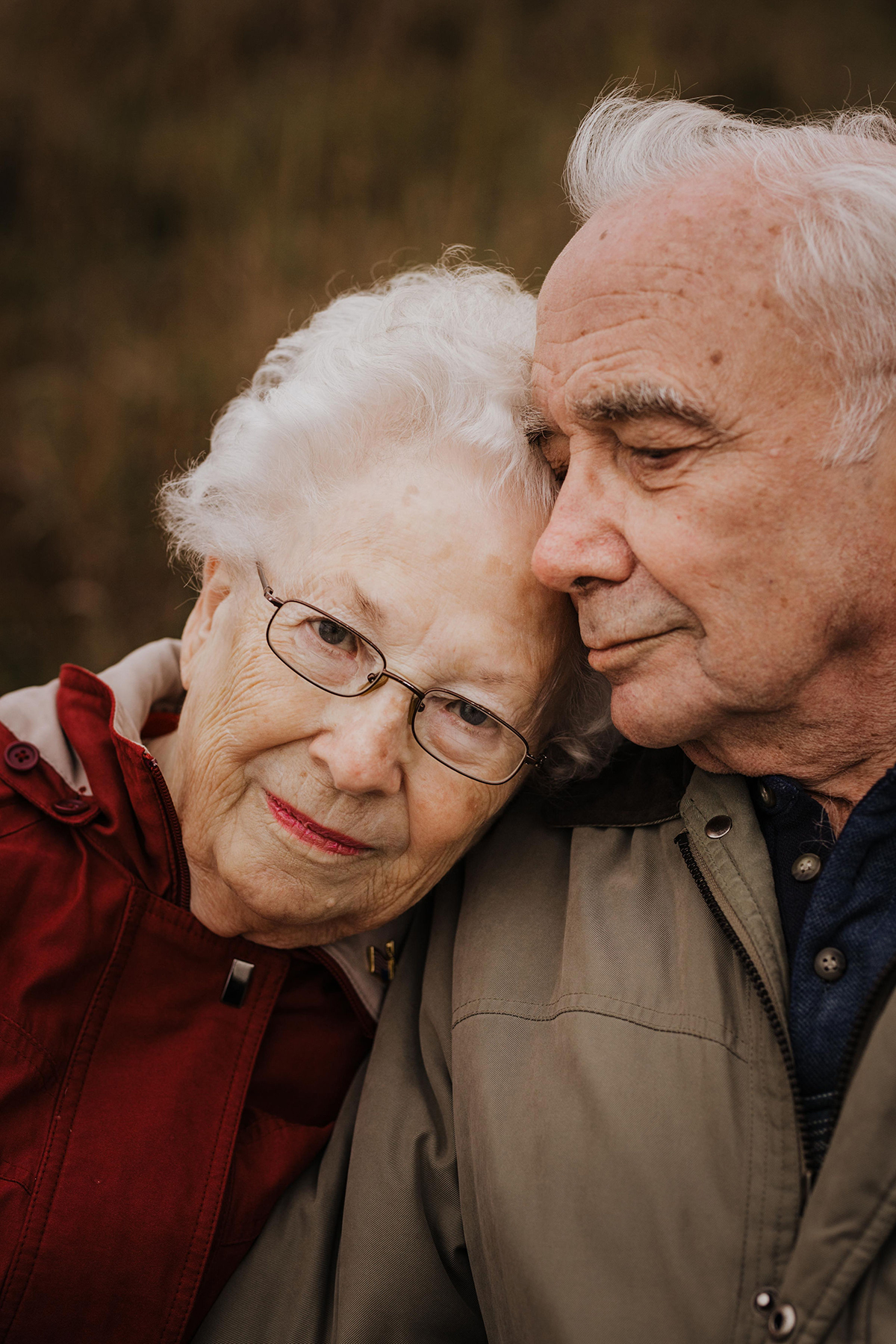 Stephanie VanWagoner + The Story Behind
"Falling in love is easy but staying in love is very special."
-Unknown
Ever come across an image that gives you goosebumps? How about one that makes you happy cry? Well, Stephanie's image did both when we spotted it in our tag on IG. We absolutely LOVE the connection she captured between these two love birds and how she shows us that even the elderly needs to document their lives and love, because after all, a true love story never ends. Keep reading to learn more about this very special image.
IG Handle:.
@raelo_photography
Where was this photo taken?
This photo was taken at Formar Nature Preserve in Burton, MI. It's a pretty popular park to take pictures at. It's beautiful at anytime of the year!
How did the location add or hinder to your image?
It's a location I tend to use often, so it usually adds to my sessions and/or photos.
DSLR, iphone, instant or film?
Canon 6D shot with a Sigma 85mm 1.4 Art lens.
What were your camera settings for this image?
All I can remember is that my aperture was set at 2.8, I don't remember my other settings off the top of my head.
Can you tell us "The Story Behind" this shot?
It was a large family session, I had an idea of who was going to be at the session a day or so prior. When the family showed up, one of the family members brought over 2 wooden chairs to put in the field for the grandparents. I watched the husband walk hand in hand with his wife from the vehicle to the field to sit by her side in the chairs. I prompted the family members to surround their grandpa and grandma to get ready for the large group shots. At one point, I told everyone to look at someone and give them (and me) their biggest, cheesiest belly laugh…this is always my favorite, because they turn into genuine laughs. I was watching the grandparents, the look and smiles they had for one another were so raw and so real. It really pulled at my heart strings. I knew I needed to get pictures of just them at some point during the session!
What speaks to you about this image? What specifically made you press the shutter?
It's 64 years of marriage. It's truly unexplainable. I loved seeing the way they looked at one another after so many years together, the way they held hands. It makes you believe true love still exists.
What was your composition technique with this shot?
I guess I used center, I wanted them to be, of course, the main focal point of the image. I have never really thought about composition techniques!
Did you have any lighting challenges/How did you light the image?
The skies were not on my side that afternoon. I watched the weather for about a week to make sure we started at a decent time to still have enough natural light before that cloudy Michigan sun set. I was able to make up for some of the images with editing. I kept my ISO on the lower end because I wanted to try my best to prevent noise with any image.
Did you use any special techniques – freelensing, prism, etc?
did not use any special techniques.
Was this photo happenstance or did you visualize it prior? If so, how did you envision the image and set up for it?
This photo happened on a whim with a little bit of a visual on how I wanted to just position their heads since they were already sitting and I didn't want to make anything difficult for them being in a field.
Did you use a preset to edit this image, your own selective edits or a combination of both?
I used SMAL presets with some adjustments.
Continue to be inspired by Stehpanie at the following:
FACEBOOK