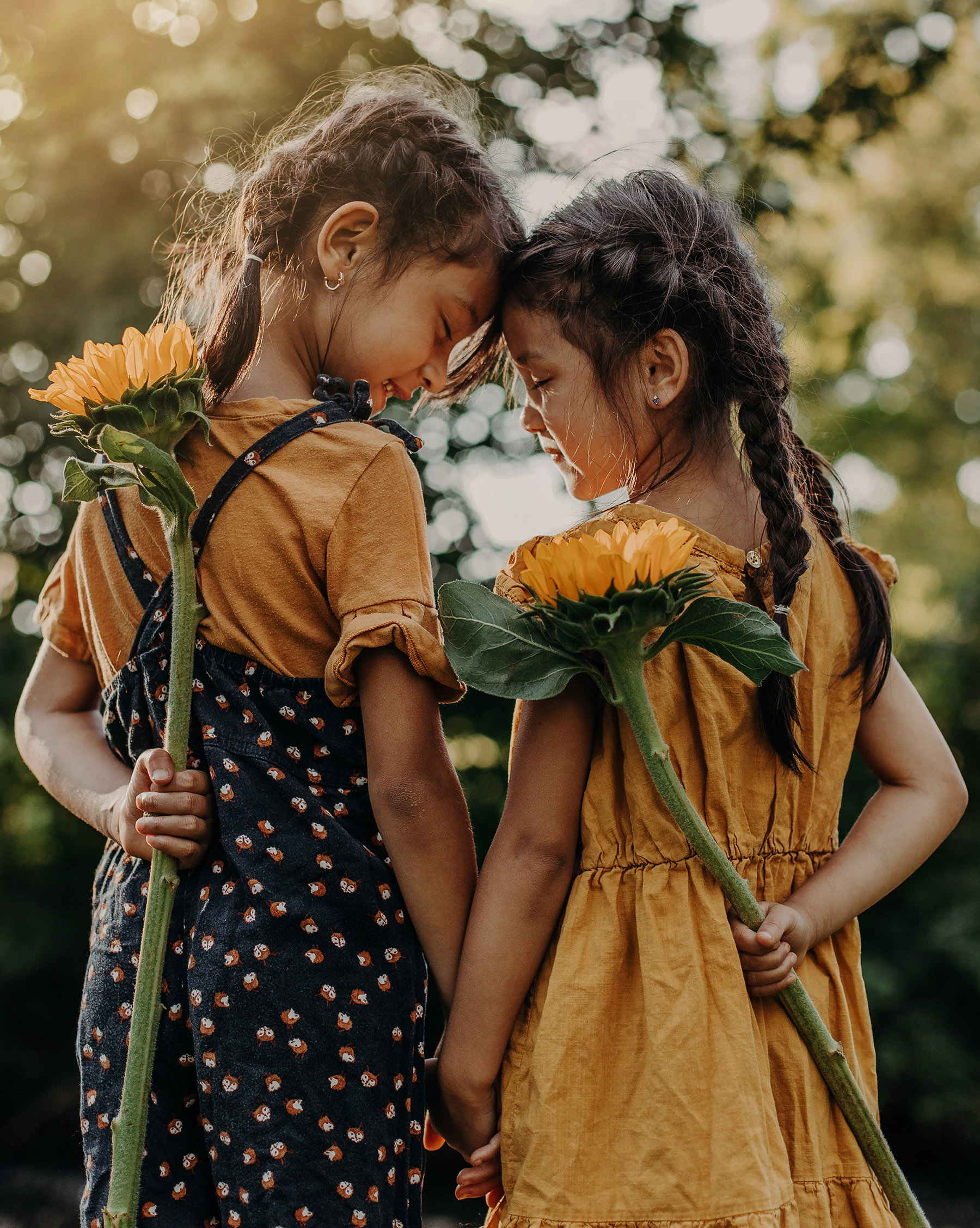 Valery Phalon + The Story Behind
Sometimes, we spot images in our IG tag feed that stops us in our tracks and this extraordinary image from Valery did just that. Then, when we learned why it was taken and it made it even more special for us. We reached out to Valery to see if she would be up for being featured in our The Story Behind series and we were ecstatic that she said yes. Keep reading to learn how this gorgeous image came to be.
IG Handle:.
@valeryphalon
What inspires your art?
Emotion and connection are my biggest inspirations. I want to feel something when I look at an image.
Where was this photo taken?
Station Park, sparta NJ.
How did the location add or hinder to your image?
I love going to this park at around 4:30 because the sun is set right behind the trees by the stream and its just perfect.
DSLR, iphone, instant or film?
DSLR | Canon 6D and shot with a 50mm 1.4 lens.
What were your camera settings for this image?
1/640, f2.2, ISO 400.
Can you tell us "The Story Behind" this shot?
It was getting close to September and I wanted to get gold shot for childhood cancer. I grabbed some sunflowers from the store and dressed my girls in yellow. I'm always thinking of how I can connect my girls and this pose just came to mind. I think physical touch in an image to so powerful.
What speaks to you about this image? What specifically made you press the shutter?
It had two of my favorite things! Golden sun and my girls sweet connection!
What was your composition technique with this shot?
The composition was simple, in the middle and cropped in close so you could see their faces.
Did you have any lighting challenges/How did you light the image?
I think the only problem I had was a little bit of haze from the sun but we just moved over a bit and the haze went away.
Did you use any special techniques – freelensing, prism, etc?
No special techniques.
Was this photo happenstance or did you visualize it prior? If so, how did you envision the image and set up for it?
It was visualized before hand. I was thinking about all day knowing that i wanted a shot for the Gold Hope Project. I thought about different ways my girls could hold the flowers and how to make it special and different. I imagined golden light on my girls in a hug and it just changed from there as I continued to think on it.
Did you use a preset to edit this image, your own selective edits or a combination of both?
I used G preset pack 3 as a base with a lot of adjustments. Its my favorite to use with backlit images.
Do you have any addition information you would like to share with our readers?
There are times I over think a photo and then get frustrated when it doesn't come out the way I wanted. Its good to plan but more important to be flexible. Don't worry about posing all the time, sometimes capturing emotion and connection just happens and its beautiful.