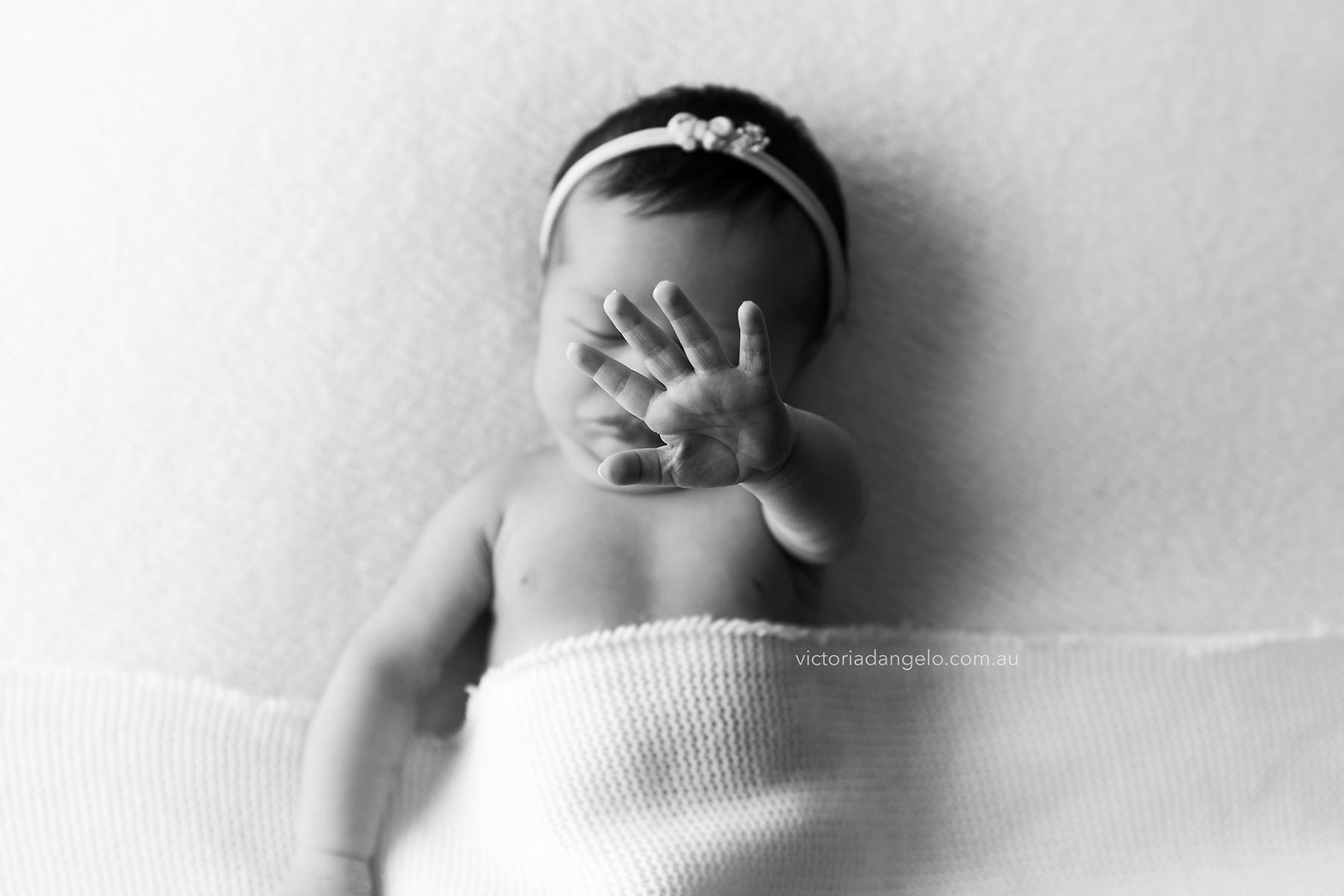 Victoria D'Angelo + The Story Behind
We all know that newborns can be tricky to photograph. You never know what you'll get with them so you have to be prepared for anything. When we saw seasoned newborn photographer Victoria's precious image in our IG tag feed, we instantly fell in love with it. In fact many of our followers did too as it's been one of the most loved and commented images so far of 2020. We adore that it shows us that not all newborn images need to be perfectly placed sleeping babes. We wanted to know more about the image so we reached out to Victoria and asked if she would be up for our series The Story Behind and hooray for us, she said yes! Keep reading to learn how this adorable shot came to be.
IG Handle:.
@victoriadangelophotography
What inspires your art?
Pure Simplicity… I believe there is so much beauty in simplicity & that's what I try & aim to achieve in my newborn sessions. They are the main focus so I like to use minimal props & colours. I have always loved the fresh white feel.
Where was this photo taken?
This photo was taken in my home studio in Melbourne, Australia.
How did the location add or hinder to your image?
I believe the relaxed and homely feel to my studio space definitely helps put little ones at ease.
DSLR, iphone, instant or film?
DSLR | Canon EOS R.
What were your camera settings for this image?
ISO 100, f3.5, 1/160 sec.
Can you tell us "The Story Behind" this shot?
Photos like this are very lucky & rewarding to capture. Babies can move quick & suddenly when stretching so to be able to have caught her little hand reaching out at me in focus was a bonus & is now one of my favourite photos to date.
What speaks to you about this image? What specifically made you press the shutter?
I simply love it, it's her being her. She went for a big stretch & although it looks like she's saying "please no more photos" she was an absolute dream to photograph and we got some really amazing photos. Like I mentioned earlier this was a lucky shot!
What was your composition technique with this shot?
I love photographing babies in this pose not only because its absolutely adorable but it's simple. It is purely about them, as they are.
Did you have any lighting challenges/How did you light the image?
This photo was lit with my studio light.
Did you use any special techniques – freelensing, prism, etc?
I didn't use any special techniques for this image.
Was this photo happenstance or did you visualize it prior? If so, how did you envision the image and set up for it?
I didn't expect to get this shot. I originally had her hands placed gently on her chest. But that's what I love about newborn photography. Although we place them in these cute little poses it's their sudden movements or facial expressions that help create beautiful memories like this one.
Did you use a preset to edit this image, your own selective edits or a combination of both?
I didn't use a preset for this image. I just used my own edits.
Continue to follow Victoria's incredible work at the links below:
SITE | FACEBOOK