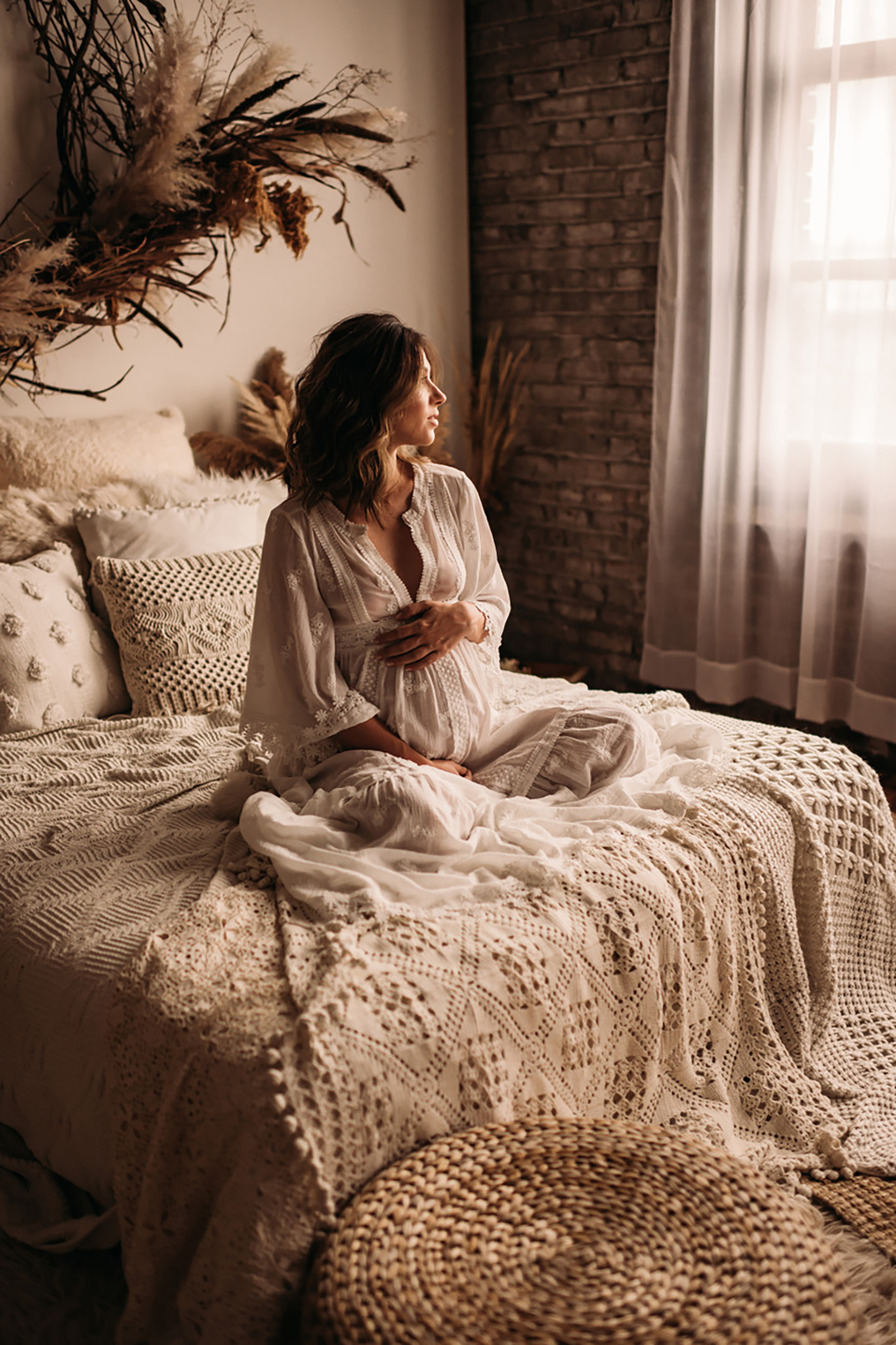 Whitney Trout + The Story Behind
We have a really beauty to share with you today for our series The Story Behind. It comes from the ever-so-talented Whitney Trout. We spotted it in our IG tag feed and instantly wanted to know more about it like what camera she used, what her settings were, the lighting situation and of course her vision for the shot. We reached out and were so happy she agreed to share with us. So let's give a big welcome to Whitney as she dives in more about her stunning image.
IG Handle:.
@whitneysheaphotography
What inspires your art?
I try to pull inspiration from everywhere. Whether it is location or wardrobe, or even the sunshine. I feel like as a creative we are all inspired by our surroundings and what is in front of us at the moment. Of course there are other creatives that inspire me as well but I try to keep originality and find inspiration in the things around me.
Where was this photo taken?
This photo was taken in the West Bottom District in Kansas City Mo, at the studio of fellow Photographer Jesse Salter.
How did the location add or hinder to your image?
Jesse's studio is absolutely beautiful. The textures of course gave depth to this image and brought the tones to life. Her natural lighting leaks through her windows and gave the moody lighting which I always love. Jesse's studio definitely added to the image it is beautiful.
DSLR, iphone, instant or film?
DSLR | Mirrorless Nikon z7 shot with my 35mm.
What were your camera settings for this image?
f1.8 ISO 200 and shutter was 250.
Can you tell us "The Story Behind" this shot?
She was posed to cradle her baby bump. Her wardrobe was styled by Jesse Salter. She is a beautiful mom with that expecting glow. Telling her to look into the light lit her face perfectly and the shadows around her make the image have mood. The studio with its tones and textures pulled the image together.
What speaks to you about this image? What specifically made you press the shutter?
The way her mouth is parted just a tiny bit. The way she is looking out the window in the distance, holding her baby. It makes me feel as if she is protecting her unborn baby and looking into their future together. The mood of the lighting gives just a little bit of mystery, the textures of the studio give it depth.
What was your composition technique with this shot?
I centered the mama in the middle of my frame, I wanted the light on her face but of course the moody shadows.
Did you have any lighting challenges/How did you light the image?
Jesse's studio has amazing natural light especially for the more moody photographers like myself. So no there was no lighting challenges.
Did you use any special techniques – freelensing, prism, etc?
I didn't use any special techniques for this image.
Was this photo happenstance or did you visualize it prior? If so, how did you envision the image and set up for it?
Her hair, the way she has her lips parted was all happenstance. The way her face was turned was for lighting purposes. Her cradling her sweet baby bump was envisioned by Jesse while teaching a workshop that I assisted her with.
Did you use a preset to edit this image, your own selective edits or a combination of both?
I used a base preset from Tribe Archipelago that I have tweaked a lot to give me the tones and moodiness that I believe matches my style.
Do you have any addition information you would like to share with our readers?
There is nothing more tender than a mother embracing her pregnancy. I feel like there is a sense of protection and security while cradling an unborn child. Almost a little bit of an unknown the way she is looking away and the mystery in the moody lighting.
Continue to follow Whitney's stunning work at the links below:
FACEBOOK | PINTEREST