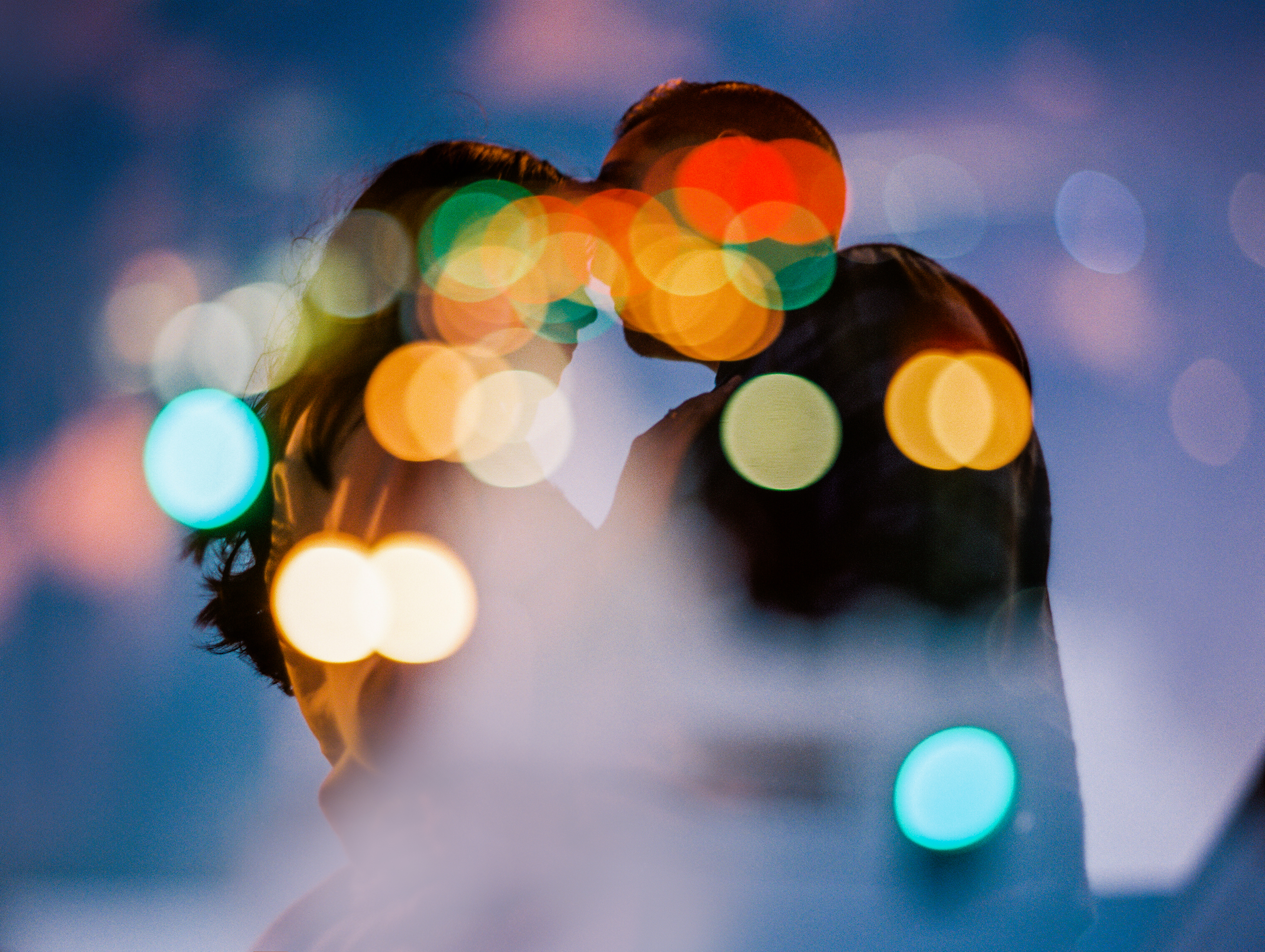 Ashley Crawford + The Story Behind
Talk about a good morning! Today we've got The Story Behind with Ashley Crawford and as a member of the Bloom family, we couldn't be more proud to have her along in this series. Ashley is a world traveling film whiz and accordingly, her workshop is one of our most popular with glowing reviews to punctuate its success. Stay tuned for Ashley's breakdown of how she managed to create this stunning double exposure.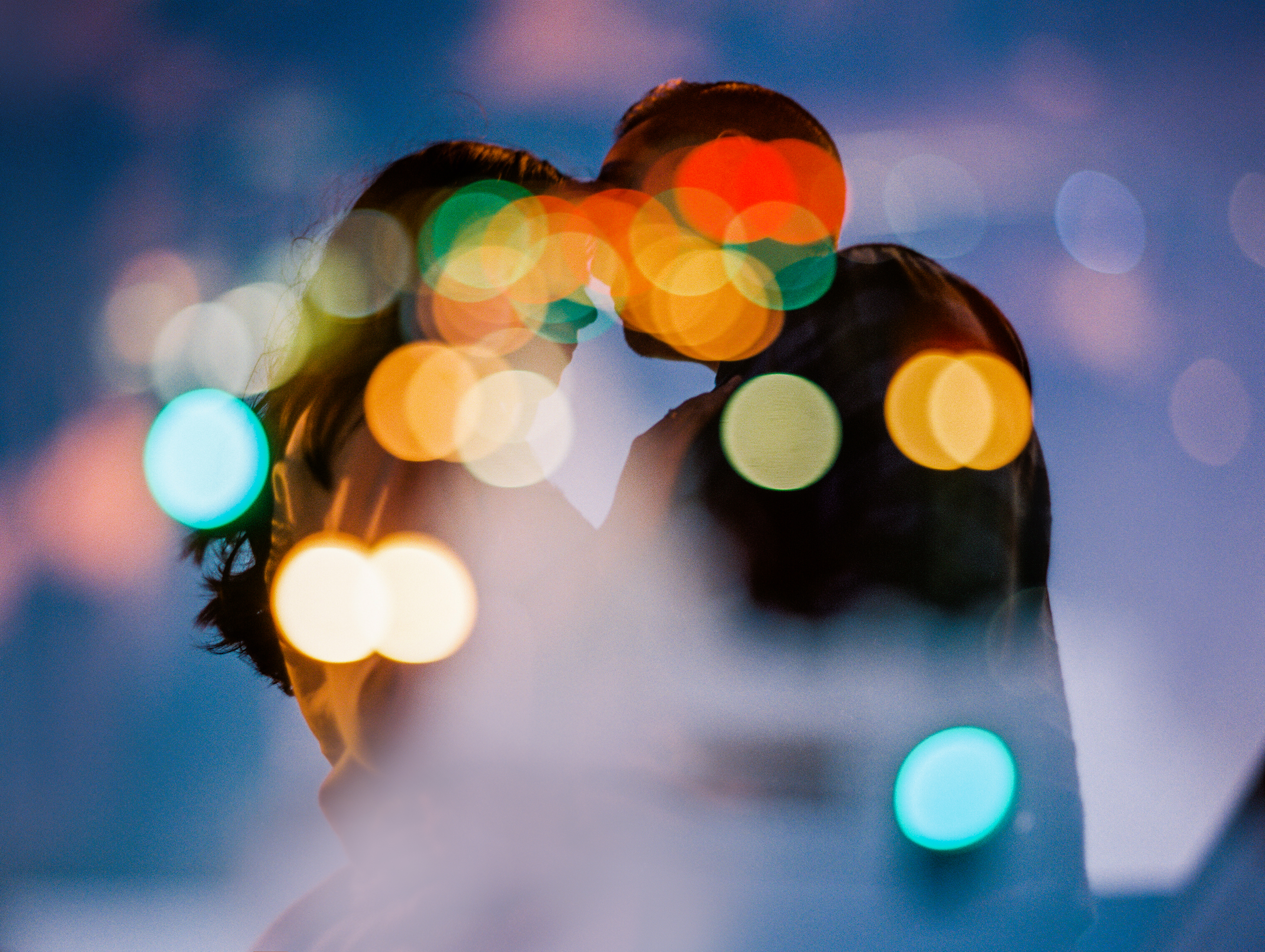 Can you tell us "The Story Behind" this shot?
I was shooting an engagement session in downtown Los Angeles & losing light fast. With film, that can be a real challenge to work around. The best way I know how to make use of the light I do have is by exposing my film twice, or "double exposing" it. I am constantly looking around my environment for subjects/objects that will lend themselves to a double exposed image & for this one, I noticed there was a lot of traffic around (helllloooo Los Angeles…) and so decided to use the car & streetlights for my second image. I placed my subjects on a chair so I could shoot up at them, thus eliminating any distractions in the background and allowing me to shoot them against the sky. Then I took my second shot of the oncoming traffic, purposely shooting the lights out of focus to get less distinction and more of a hazy look. I waited for these scans not knowing if I really had enough light for what I envisioned. I was happily surprised!
DSLR, iPhone, instant or film?
Film
What were your camera settings for this image?
1/30th of a second at f/2 on Fuji 400h film stock.
What speaks to you about this image? What specifically made you press the shutter?
The drive to create something visually interesting by combining subjects already existing in my environment.
Did you have any lighting challenges/How did you light the image?
Many! Using a low shutter speed & wide aperture helped allow as much light in as possible. Also, exposing the image twice on one frame is a great tool for dark scenarios.
Did you use a preset to edit this image, your own selective edits or a combination of both?
No editing. The best part about film!
Ashley Crawford, her gorgeous film captures of her clients and the world around her can be found here:
SITE // INSTAGRAM // FACEBOOK
Looking to dive deeper and learn film with Ashley Crawford? We thought so! Find more information here and don't dilly dally folks, workshop opens bright and early March 12th!