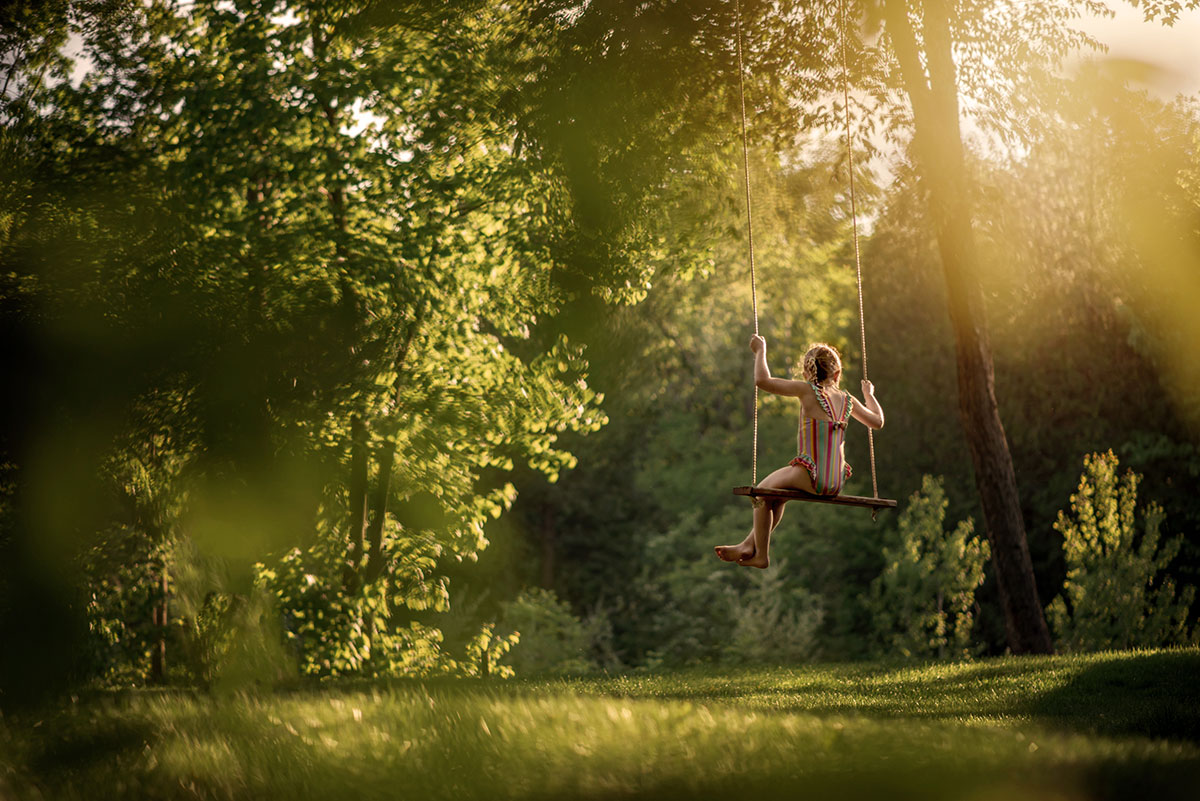 Holly Awwad + The Story Behind
We are super excited to have Holly on the blog today in our continuing series, The Story Behind. Since summer is wrapping up and many of you have kiddos already headed back to school, we couldn't help but totally crush on this photos that screams summertime to us. We of course also wanted to know the story of it and how it came to be so we asked Holly if we could feature her and we were giddy she said YES! So keep reading to learn more about how this inspiring photo was created:
IG Handle:.
@hollynicoletimekeeper
What inspires your art?
My children inspire me, first and foremost. But I'm also constantly driven to find the light and beauty around me in any situation. There is literally beauty all around us if we just pause and take in our surrounds.
Where was this photo taken?
This image was taken in my back yard on our tree swing. Last year, I captured this swing from this same perspective in all four seasons. This year, I joined a group where I photograph my daughter on this swing from this perspective monthly. Its a wonderful way to watch my youngest grow, and also watch the seasons change from month to month.
How did the location add or hinder to your image?
I think the fact that this location is at my home in my own back yard makes it even more special. It gives me the opportunity to just wait patiently and wait for moments to unfold naturally rather than set up the shot. My girls play on this swing every day, so there is never a missed opportunity to capture them playing here.
DSLR, iphone, instant or film?
DSLR – Nikon D750 with Nikkor 85mm 1.8 lens.
What were your camera settings for this image?
ISO 100, f.2., 1/1000s.

Can you tell us "The Story Behind" this shot?
I took this shot for the monthly project I mentioned earlier, for the month of June, 2019. We spend a lot of time outside on our property, and swinging here is a daily activity. Especially after a dip in the pool or a run through the sprinkler. The light was very pretty that evening, so I decided to get my camera ready and wait for the opportunity to shoot. I helped her up on the swing and got her going. She has recently learned to pump the swing on her own so one push was enough, and off I went to hide in the trees and wait quietly for something to inspire me.
What speaks to you about this image? What specifically made you press the shutter?
I absolutely love the beautiful light in this image and the sweetness and softness in her bathing suite. I love the ruffles and how it hinted at her current obsession with all things frilly and girly. But what made me click the shutter was the moment she crossed those little ankles. It melted me. And I didn't want to forget it.
What was your composition technique with this shot?
For this particular project, I compose each monthly image the same way to get an accurate comparison from month to month. I composed using the rule of thirds, shooting through tree branches on the left that lead you eye to my daughter on the right. I composed it this way to add depth to the image and also to allow the eye to naturally travel through the image and to my sweet girl.
Did you have any lighting challenges/How did you light the image?
This was shot in late evening on a sunny day, well before golden hour. So the light was quite harsh. To avoid blowing out the highlights, I exposed for the highlights letting the rest of her fall into shadow. I was able to brighten her up in LR and PS without blowing my highlights. I also waited until she was swinging somewhat backward in a bit of open shade before I clicked the shutter, so she had more subtle rim light around her.
Did you use any special techniques – freelensing, prism, etc?
I love using special techniques! I freelens, use prism and lensbabies all the time. However, for this image I decided to keep it simple so it would be easy to capture the same composition each month.
Was this photo happenstance or did you visualize it prior? If so, how did you envision the image and set up for it?
It's somewhat in-between happenstance and premeditation. I'm always on the lookout of this shot every month. However, it's important for me to capture as authentic and candid of a moment I can. So I always do my best to just keep an eye out, and not influence the moment that unfolds too much.
Did you use a preset to edit this image, your own selective edits or a combination of both?
I use my own personal Lightroom preset that I use on all my images to start my edits. And I also always use a Jessica Drossin Lightscaping overlay to add a richness to the tones in my images.
Do you have any addition information you would like to share with our readers?
This is one of my favorite spots on our property, so I shoot it a lot. And not just from this specific perspective for my monthly project! You can follow my images on our tree swing on Instagram if you check out my tag #storiesfromourtreeswing.