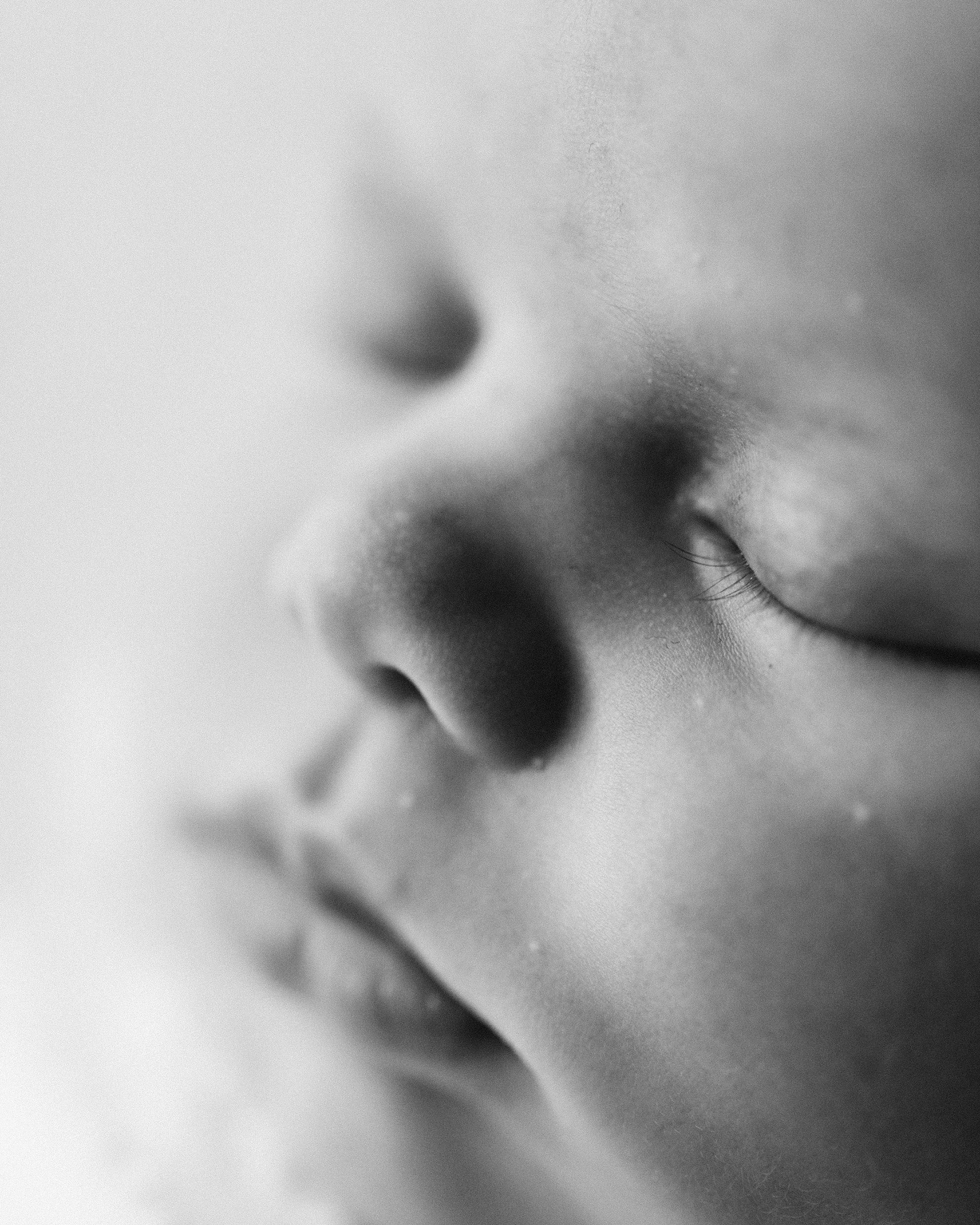 Lecinda Ward + The Story Behind
We love newborn shoots here at Bloom and when we came across Lecinda's gorgeous photos in our IG tag, we immediately wanted to know more about it. We love the details she captured as well as her dreamy black and white conversion. So without further ado, continue on to read more about The Story Behind Lecinda's magnificent photo:
IG Handle:.
@lecindaward
What inspires you?
At my core, I'm inspired by anything that is full of love, joy and intimacy. People fascinate me, and I love exploring what makes us unique (on the inside and the outside); understanding how and why people love each other, what that looks like and feels like, and then bottling it in photographs for them to hold onto forever.

And when I'm feeling low, I turn to books, movies, TV shows, and poetry that are full of emotion and explore human relationships (anything that makes me feel feelings inspires me really). Spoken word poetry always fires me up too!

Where was this photo taken?
At my natural light home studio, in Melbourne, Australia. 

How did the location add or hinder to your image?
I spent the first few years traveling to client's homes for newborn sessions, and finally having a place to work from has been the best investment ever. Now that I'm working in an environment with consistent lighting and setup has helped me to focus more on capturing my clients, rather than stressing about adapting to new light + spaces.

DSLR, iphone, instant or film?
DSLR – Canon 5D Mark III shot with a Canon 100mm f2.8 macro lens.
What were your camera settings for this image?
f2.8, ISO 1600, 1/1250. Honestly I couldn't tell you why my ISO + SS are so high, obviously I wasn't paying proper attention. When I'm trying to photograph quickly, I'll just quickly adjust settings to ensure the exposure looks correct, and if I'm in a HUGE hurry I won't pay any attention to what's going on as long as the exposure looks right, as long as I get the shot before the babies wriggle and wake up I'm happy!
Can you tell us "The Story Behind" this shot?
The beautiful baby girl (Winter) was a little older than usual (3 weeks old). Her mama had been scheduled to attend for her newborn session when Winter was 7-8 days old, but called me in a panic the day before because she was overwhelmed and stressed at having to leave the house. We decided that it would be best to delay the session by a week and a bit, even though Winter would be a little older (and likely sleep less) we both agreed that it was more important for mama to look after her mental health, get some rest and then come to her session once she had settled into motherhood a little more.

What speaks to you about this image? What specifically made you press the shutter?
Winter was so adorable when she arrived, and her little face is divine. I wanted to capture her lashes, lips and those little milk pimples and her cute nose so that her mama could remember every detail. They grow SO fast, and in the haze of newborn land + sleep deprivation, it's the little details like this that are hardest to remember.

What was your composition technique with this shot?
I usually try to compose macro shots like this using the rule of thirds. I also like to think that the shape from the back eye, down the noses to their lips is like a leading line which helps to draw the viewers eye.
Did you have any lighting challenges/How did you light the image?
Not this time, my studio gets lots of beautiful natural light.
Was this photo happenstance or did you visualize it prior? If so, how did you envision the image and set up for it?
I always try to take as many photos as I can of the baby's face, this one was a combination of a little forethought (popping on the macro lens, and knowing I wanted to capture a semi-side profile shot of Winter's face) but getting the angle just right can be tricky sometimes, so it also involved a bit of luck.
Did you use a preset to edit this image, your own selective edits or a combination of both?
My base BW preset is from VSCO but I've heavily tweaked it to match my style/vision.
Do you have any addition information you would like to share with our readers?
When it comes to things like milk pimples, and pieces of flaky skin I choose not to remove them because I think these are the little "real world" details that help you to remember what it was like to have a newborn.
If you want to see more of Lecinda's work, just click on the links below:
INSTAGRAM | PINTEREST