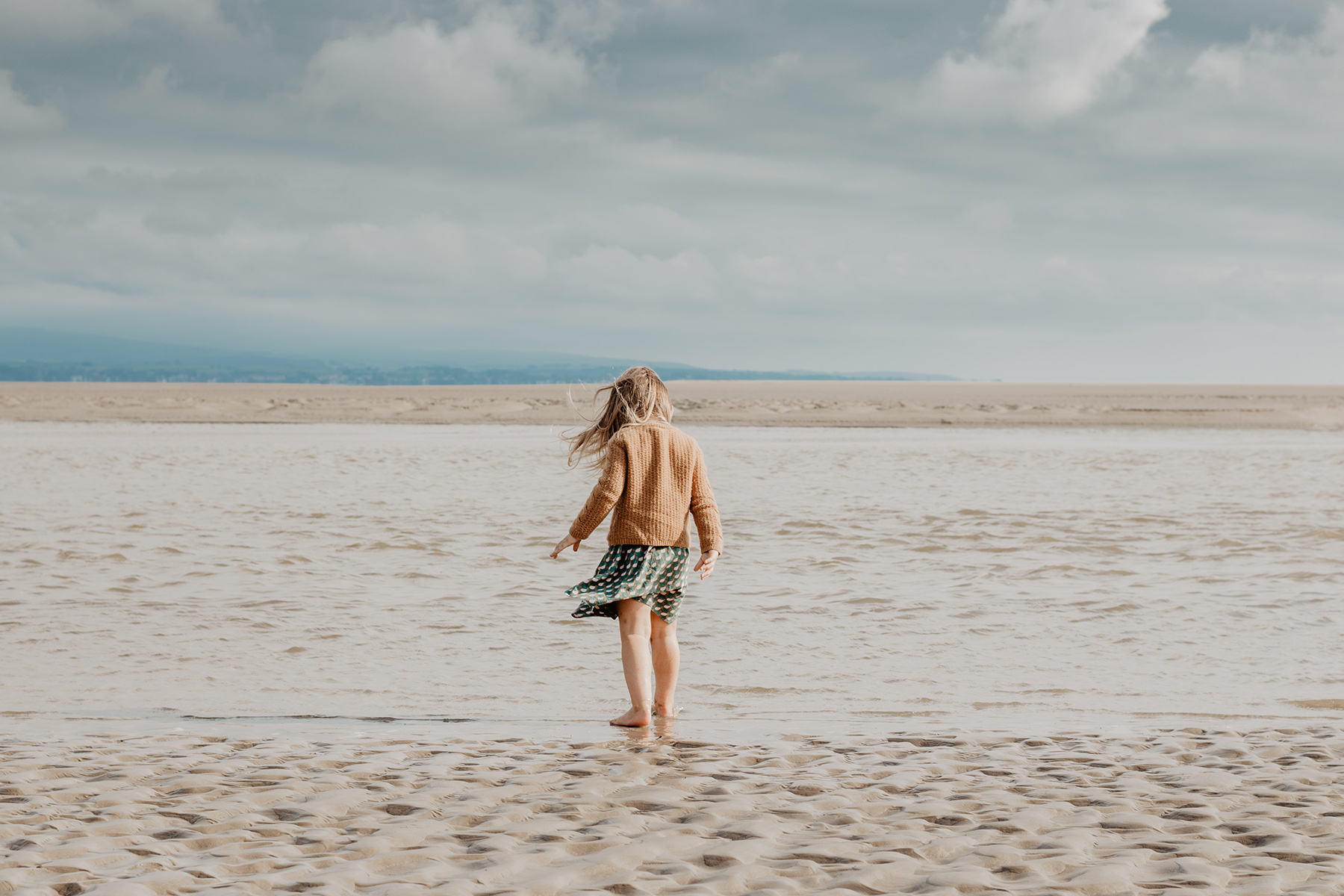 Lola Jones + The Story Behind
"The sea, once it casts its spell, holds one in its net of wonder forever." – Jacques Yves Cousteau
If you've ever been lucky to capture images of your little ones at the beach, you probably had a feeling of how little we are on this big bouncing ball we call earth come over you. Lola was able to capture this feeling in a perfect frame. Mix in some movement, the perfect light and the muted colors, you better believe we didn't waste a second in asking Lola about being featured in our series The Story Behind. Continue reading to learn the story behind this stunning image:
IG Handle:.
@pocketfullofbuttercups
What inspires your art?
I get inspiration from so many things, but mainly my children – they are my little muses. I love capturing simple everyday things, details and emotion, laughter, fun, authenticity and little in-between moments. I'm also inspired by exploring and discovering new places as well as other artists and their stories.
Where was this photo taken?
Grange-over-Sands – village in Cumbria, England.
How did the location add or hinder to your image?
I feel that the beach added a lot of negative space around the subject. I love how small she looks against it. I also love how the breeze catches her hair and her dress – adds a nice movement to the image. The light was a little challenging to capture, the sun was quite high in the sky. My children were so active! Literally wouldn't stop running and splashing so I am surprised how "peaceful" and "calm" this image looks.
DSLR, iphone, instant or film?
DSLR, Canon 70D with a 50mm lens.
What were your camera settings for this image?
ISO 100, f/.6, 1/320 sec.
Can you tell us "The Story Behind" this shot?
This was a spontaneous shot. My two girls were splashing in the water and I was around with my camera. I rarely direct them (it would have been impossible to on this occasion anyway – they were having a too much fun!) I tend to let them be themselves and capture what I see. She was entering the water very carefully here and I was very lucky the wind blew just at the right time and brought the image to life.
What speaks to you about this image? What specifically made you press the shutter?
I love how little she looks against all that space. She is taking it all in: the sand under her bare feet, warm water, the breeze. Maybe she is thinking how far could she go, maybe she is looking for shells or other things she could collect? I'd give a penny for her thoughts!
What was your composition technique with this shot?
It so happened to be in the centre. I like it that way. I like the lines of the backdrop and her in the centre.
Did you have any lighting challenges/How did you light the image?
Yes, it was late afternoon, the sun was on its way down, but still quite high in the sky. The reflection from the water and the light sand made it even brighter, but luckily I didn't overexpose.
Did you use any special techniques – freelensing, prism, etc?
No, but perhaps next time.
Was this photo happenstance or did you visualize it prior? If so, how did you envision the image and set up for it?
Definitely happenstance, most of my images are. I always bring my camera when we are out and about with the kids. On this day my daughter woke-up asking to go to the beach, luckily we had nothing planned so we did.
Did you use a preset to edit this image, your own selective edits or a combination of both?
I hand edited this image in Lightroom.
Do you have any addition information you would like to share with our readers?
I've always been a creative person, I worked fairly ordinary jobs that allowed very little room for creativity. When I had my twin girls, my husband bought me my first DSLR and fell in love with capturing our everyday. Photography gives me a sense of belonging, when I feel that I've lost my way a little. It encourages me to be present and have fun with my children. There are still so many things that I'd like to learn in photography, different techniques I'd like to try. It is a very exciting journey to be on!
We all have a story to tell and I'll do my best to tell ours.

Want to see more of Lola's inspiring work? Follow her at the links below:
SITE