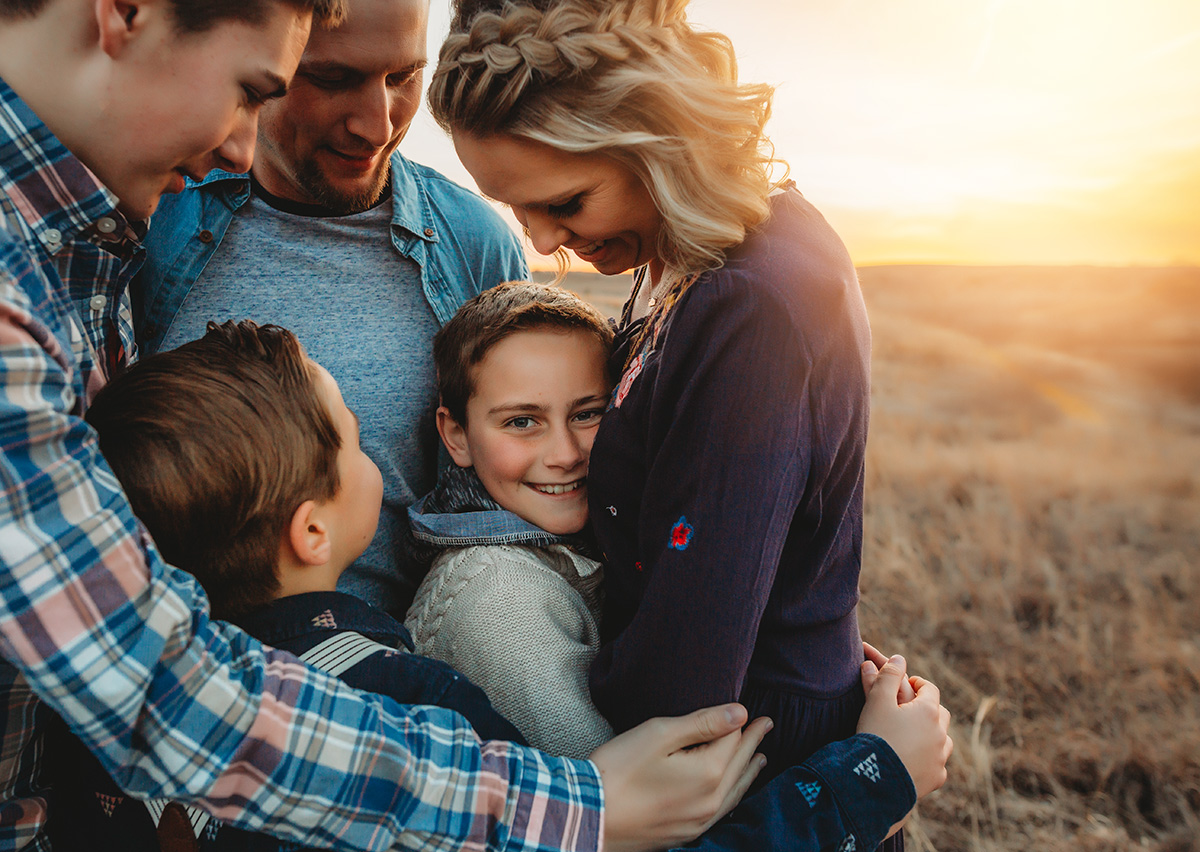 Megan Hein + The Story Behind
When we spotted Megan's image in our #thebloomforum tag on IG, our hearts went pitter-patter! The love that the image evokes is so beautiful and it just draws in our gaze. The composition adds to it's uniqueness and then top it off with the glorious light and colors, it had us weak in the knees. So of course we reached out to Megan and asked if she'd be up to do a The Story Behind and we were tickled pink she said yes! Read all about how this image came to be:
IG Handle:.
@meganheinphotography
What inspires your are?
I have so many things that inspire the images I capture, but connection and fleeting moments really tug at my heart. As my own children are growing so quickly, one nearly grown, I have come to realize that we can't easily remember the emotions, laughter, joy, and the deep love we have for each new season of life. Images can take us back to a place in time where we can feel and remember those all over again.
Where was this photo taken?
This image was captured in Kansas at Kanopolis State Park in the Smoky Hills.
How did the location add or hinder to your image?
This location is one of my favorites in Kansas. Kansas has beautiful prairies, but it is rare to find rolling hills, canyons, and sandstone here. So this location adds to the uniqueness for Kansas families wanting to preserve memories.
DSLR, iphone, instant or film?
DSLR Canon 5D Mark III shot with a Sigma 24mm.
What were your camera settings for this image?
1/200 f3.5 ISO 400
Can you tell us "The Story Behind" this shot?
As we were starting our journey back to the car and wrapping up the session, I has noticed the sky continuing to change colors. So we stopped and captured the sky and as everyone was walking back to the path, I asked the kids to run and give mom and dad a big bear hug! No, exact posing, no trying to get everyone perfect…just capturing it as it happened. Real genuine smiles and fun!
What speaks to you about this image? What specifically made you press the shutter?
I love how the middle child made it to mom first in the bear hug and as everyone else came up they just kept piling onto them in one big embrace! He made eye contact with me and that was that. There is so much joy and love here in this image! It's his world right now. His family, his security, who he identifies with, who he looks up to, who shapes and molds him, sees him at his weakest and at his best. It just defines family to me. And his eye contact speaks a thousand words in this image.
What was your composition technique with this shot?
I wanted my main focus to be on the little boy making eye contact so he is centered in the image. His oldest brothers arm creates a strong leading line to him and the setting sun gives the whole moment warmth and that creates a sense of comfort in this image.
Did you have any lighting challenges/How did you light the image?
I love shooting with backlight! The setting sun is perfect for creating warm and glowing images, so tried to consistently place my family with the sun behind them so that I could always shoot from an angle that incorporated the sun.
Did you use any special techniques – freelensing, prism, etc?
No.
Was this photo happenstance or did you visualize it prior? If so, how did you envision the image and set up for it?
A little bit of both! When I told the kids to run and give their parents a big bear hug, I knew it would have potential for candid smiles and genuine moments to happen. I just keep shooting along with the moments.
Did you use a preset to edit this image, your own selective edits or a combination of both?
I used SMAL presets as a base edit for this image with many tweaks. I also pulled this image into PS and made other tweaks enhancing the sun and overall warmth.
Want to follow more of Megan's work? Just head to the links below:
SITE | FACEBOOK | INSTAGRAM